Search Results For Elizabeth Banks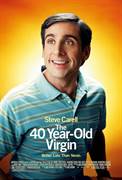 The 40-Year-Old Virgin (2005)
Andy Stitzer (Steve Carell) has gone 40 years without "doing it." Now his pals are making it their mission to help him score... fast! Can he survive their hilariously bad advice? Will he land in the...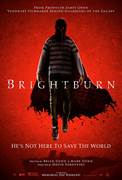 BrightBurn (2019)
What if a child from another world crash-landed on Earth, but instead of becoming a hero to mankind, he proved to be something far more sinister? With Brightburn, the visionary...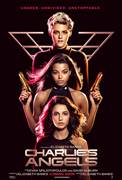 Charlie's Angels (2019)
Director Elizabeth Banks takes the helm as the next generation of fearless Charlie's Angels take flight. In Banks' bold vision, Kristen Stewart, Naomi Scott, and Ella Balinska are working for the...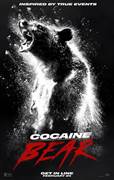 Cocaine Bear (2023)
Inspired by the 1985 true story of a drug runner's plane crash, missing cocaine, and the black bear that ate it, this wild dark comedy finds an oddball group of...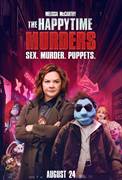 The Happytime Murders (2018)
No Sesame. All Street. THE HAPPYTIME MURDERS is a filthy comedy set in the seedy underbelly of Los Angeles where puppets and humans coexist. Two clashing detectives with a shared secret, one human...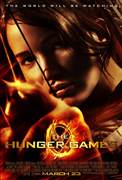 The Hunger Games (2012)
Every year in the ruins of what was once North America, the nation of Panem forces each of its twelve districts to send a teenage boy and girl to compete in the Hunger Games. Part twisted...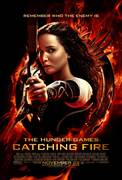 The Hunger Games: Catching Fire (2013)
THE HUNGER GAMES: CATCHING FIRE begins as Katniss Everdeen has returned home safe after winning the 74th Annual Hunger Games along with fellow tribute Peeta Mellark. Winning means that they must turn...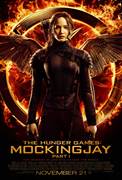 The Hunger Games: Mockingjay, Part 1 (2014)
Katniss Everdeen reluctantly adjusts to a highly structured life in the underground District 13, which has been spearheading the rebellion in Panem. Katniss eventually agrees to act as "the...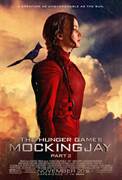 The Hunger Games: Mockingjay, Part 2 (2015)
With the nation of Panem in a full scale war, Katniss confronts President Snow [Donald Sutherland] in the final showdown. Teamed with a group of her closest friends – including Gale [Liam Hemsworth]...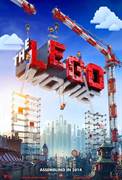 The Lego Movie (2014)
Emmet (Chris Pratt), an ordinary LEGO figurine who always follows the rules, is mistakenly identified as an extraordinary being and the key to saving the world. He finds himself drafted into a...