The Hunger Games (2012)
Share this:
| | |
| --- | --- |
| Director: | |
| Writers: | |
| Cast: | |
| Released: | Friday, March 23, 2012 |
| Length: | 142 minutes |
| Studio: | Lionsgate |
| Genre: | Sci-Fi/Fantasy, Action/Adventure |
| Rating: | Some material may be inappropriate for children under 13. |
Synopsis
Every year in the ruins of what was once North America, the nation of Panem forces each of its twelve districts to send a teenage boy and girl to compete in the Hunger Games. Part twisted entertainment, part government intimidation tactic, the Hunger Games are a nationally televised event in which "Tributes" must fight with one another until one survivor remains. Pitted against highly-trained Tributes who have prepared for these Games their entire lives, Katniss is forced to rely upon her sharp instincts as well as the mentorship of drunken former victor Haymitch Abernathy. If she's ever to return home to District 12, Katniss must make impossible choices in the arena that weigh survival against humanity and life against love. THE HUNGER GAMES is directed by Gary Ross, and produced by Nina Jacobson's Color Force in tandem with producer Jon Kilik. Suzanne Collins' best-selling novel, which has over 3 million copies in print in the United States alone, is the first in a trilogy of novels which have developed a global following.

Purchase DVD/Blu-ray/4K UHD physical copy of The Hunger Games today at Amazon.com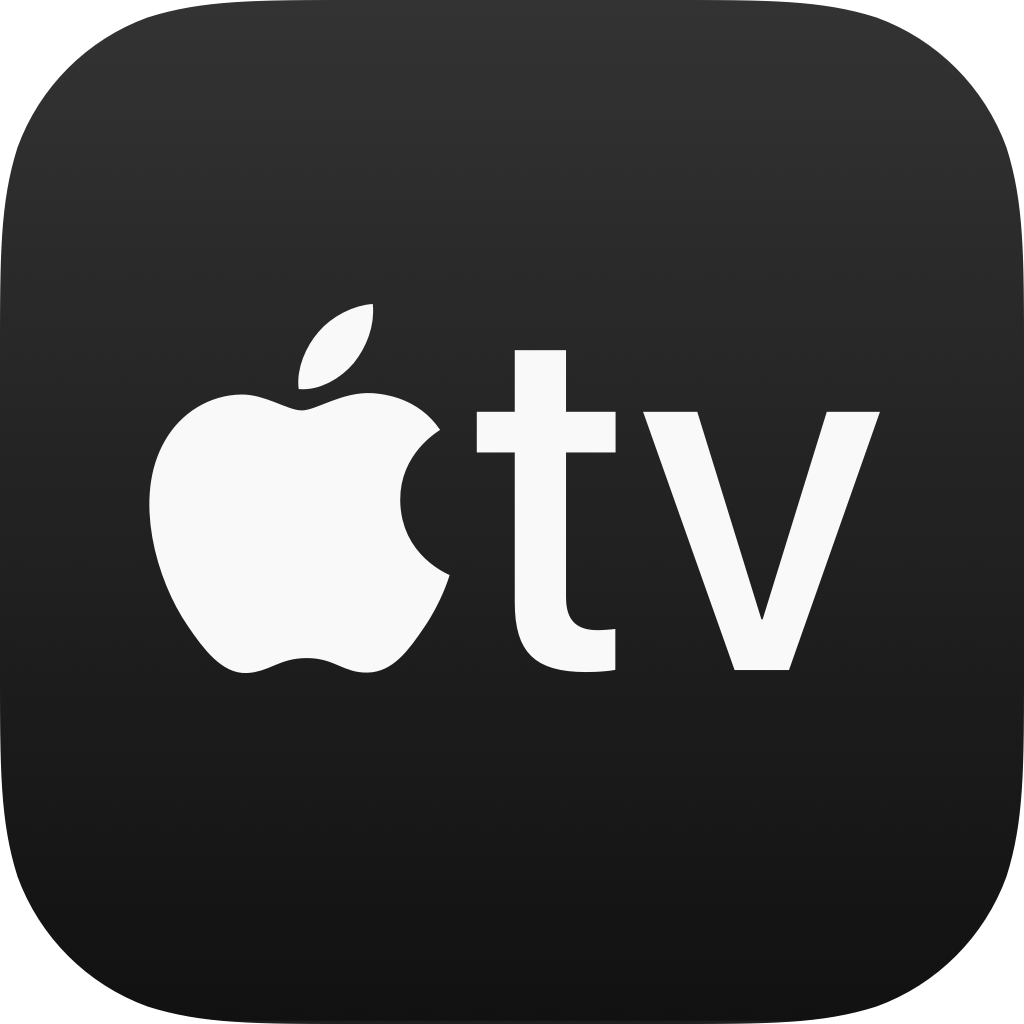 Download The Hunger Games in Digital HD/4K from the iTunes store.
The Hunger Games images are © Lionsgate. All Rights Reserved.
Mockingjay Crew Discuss 'The Hunger Games Experience'
3/8/2016 10:02 AM EDT
The Hunger Games series was not just four films; it was an experience. That is never more clear than when watching the behind the scenes features on The Hunger Games: Mockingjay - Part 2 Blu-ray. At a sneak preview of a few of the extras on the Blu-ray (available on March 22) director Francis Lawrence and make-up artists Ve Neill, Glenn Hetrick, and Nikoletta Skarlatos were on hand to talk more ab...
More>>
Are Prequels in the Future for Hunger Games Franchise?
12/8/2015 1:54 PM EDT
Lionsgate is looking into extending the Hunger Games franchise, according to their Vice Chairman Michael Burns.During the UBS Global Media and Communications Conference in New York, Burns stated that the franchise "will live on and on."  While he didn't comment on exactly how this would happen, he did say that there seemed to be interest in the arena sequences and that "If we went backwards there ...
More>>
Lionsgate To Unveil Catching Fire With World Premiere In London
8/13/2013 4:42 PM EDT
Santa Monica, CA and London, UK August 13, 2013 - With 100 days and counting until the November 22 worldwide launch of The Hunger Games: Catching Fire, the second installment of Lionsgate's global blockbuster Hunger Games franchise, the Company announced today that it will host a Catching Fire world premiere in London on November 11.Countdown to the release of The Hunger Games: Catching Fire, with...
More>>
Catching Fire Teaser Trailer to Air on MTV Movie Awards
4/3/2013 3:15 PM EDT
"Catching Fire", the upcoming second installment of the "Hunger Games" trilogy, is set for a November 22 release, but you can catch a teaser trailer for the film on the 2013 MTV Movie Awards.On April 14, the show will feature Liam Hemsworth presenting the first trailer to eager fans. However, in case you want a sneak peek, one has become available through MTV.  Below is the 10 second preview of th...
More>>
Danny Strong tapped to write 'Hunger Games' Finale
10/2/2012 3:02 PM EDT
Danny Strong, who just won two Emmys for writing and co-exec producing HBO's "Game Change", has been chosen to pen the two part "Hunger Games" finale, title "Mockingjay".     "Hunger Games" has earned more than $685 million worldwide. "Catching Fire", the sequel, will be released on November 22, 2013.     "Mockinjay", the finale, will be released in two parts - the first being Nov. 21, 2014 and th...
More>>
Hunger Games: Catching Fire Begins Production
9/11/2012 8:04 AM EDT
Tuesday 11th September, 2012.  Principal photography started yesterday on the highly anticipated sequel to the worldwide blockbuster film THE HUNGER GAMES. THE HUNGER GAMES: CATCHING FIRE will shoot primarily in existing locations in and near Atlanta, Georgia.  The film will subsequently be shot on location in the beaches and jungles of Hawaii before wrapping in late December, 2012. Countdown to t...
More>>
Lynn Cohen Cast in Hunger Games:Catching Fire
8/2/2012 2:37 PM EDT
Lionsgate has officially announced that Lynn Cohen has been cast to play the role of Mags in the upcoming film,  "The Hunger Games: Catching Fire".The studio released the following statement:Santa Monica, CA, August 2, 2012- Lionsgate® and the filmmakers of THE HUNGER GAMES: CATCHING FIRE are pleased to announce that Lynn Cohen has been cast in the role of Mags in the much anticipated film adaptat...
More>>
Hunger Games Blu-ray Release Date Set For 12:01 AM 8/18/2012
5/23/2012 1:40 PM EDT
SANTA MONICA, CA, May 23, 2012 -Lionsgate's The Hunger Games juggernaut will arrive on home entertainment at 12:01 A.M. on Saturday, August 18, as the first film in Lionsgate's (NYSE: LGF) The Hunger Games franchise, which has already grossed nearly $400 million at the North American box office and is approaching $650 million at the worldwide box office, debuts on 2-disc DVD (plus digital copy), 2...
More>>
Robert Pattinson Being Courted For Hunger Games Sequel
5/23/2012 1:34 PM EDT
Robert Pattinson best known as heartthrob Edward from Twilight, is looking for new projects as the series comes to a close.   According to Total Film, it is rumoured Lionsgate wants him for the next installment of the Hunger Games franchise, " Catching Fire" for the role of Finnick Odair, a ladies man and former tribute, who gets himself involved in "The Third Quarter" -- a contest for Hunger Game...
More>>
'I am Legend' Director To Helm 'Hunger Games' Sequel
4/20/2012 1:44 PM EDT
Since Gary Ross confirmed he would not be directing the sequel to the hugely popular Hunger Games, Catching Fire, speculation has been rife who his successor would be. Well speculate no longer as it seems Lionsgate has gone with I Am Legend director Francis Lawrence.   There has been a handful of names linked with the project, but Lawrence has been the front runner mainly due to the fact he is not...
More>>
Confirmed: Gary Ross Will Not Direct Hunger Games Sequel, Catchi...
4/11/2012 8:34 AM EDT
Over the last week there has been a game of will he won't he being played out on many entertainment website. He being director Gary Ross and whether or not he will be back to direct the sequel to the worldwide box office hit The Hunger Games, Catching Fire. The first rumours that he was to walk away from the second film soon spread globally to the dismay of many fans. This was swiftly followed by ...
More>>
Correction: Garry Ross Not Out of Hunger Games Sequel Just Yet
4/8/2012 11:26 AM EDT
In recent days there have been reports on various media sites that The Hunger Games director Gary Ross had withdrawn his services for the much talked about sequel Catching Fire. Now it seems that those stories may have been a little wide of the mark, as it appears that Gary Ross is on a family vacation and he was in no position to be reached, and the stories that were appearing online were wholly ...
More>>
The Hunger Games Theatrical Review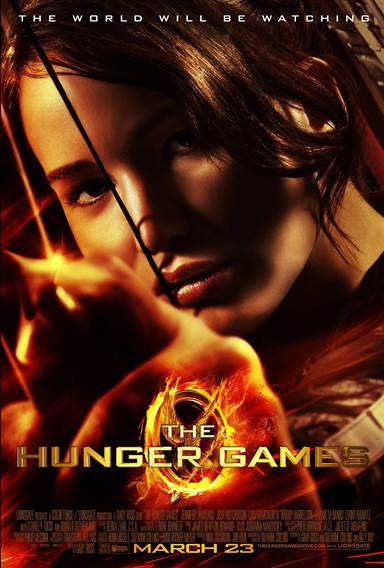 Typically, when a film is hyped up to the point of almost being a religious experience, it will fail to meet expectations; and only the die-hard fans will like a film despite its flaws. However, this is the exact opposite of The Hunger Games, which is based on the New York Times bestselling young adult novel, by
Suzanne Collins.
The film takes the book and turns up the volume 110%!
Set in a post-apocalyptic world of North America, every year the twelve districts of the nation of Panem sends a teenage boy and girl to participate in a brutal game, called The Hunger Games, to pay tribute to the Capital. Once a boy or girl reaches a certain age, they are entered into a lottery; and if picked, forced to play the game.
On this year, the 74th annual Hunger Games, Katniss Eberdeen (Jennifer Lawrence, X-Men: First Class) volunteers as tribute to avoid her young sister from being taken for the games. Katniss and her fellow District companion, Peeta Mellark (Bridge to Terabithia), then must travel to the Capital to be trained to fight and honor their District until only one teenager remains alive.
The cast is led by the charismatic Jennifer Lawrence who seems to be born to play the role of Katniss Eberdeen. Lawrence skillfully displays Katniss' emotional side, instead of making her into the next inline of one-dimensional female action stars. Along with co-stars Peeta Mellark, Woody Harrelson, Elizabeth Banks, Stanley Tucci, Lenny Kravitz, and Donald Sutherland, the world of Panem plays a host to many talented actors of our time.
To help bring the world of Panem to life, Lionsgate brought in Writer/Director, Gary Ross (Pleasantville) to helm what is the first film in a planned trilogy. His veteran skills behind the camera help to shape an amazing, believable world where children have to grow up much too quickly. The cinematography is breathtaking; and while sometimes the shaking camera can be a bit much, the film is paced perfectly.
Some others in today's world of showbiz have been likening The Hunger Games, as the "next Twlight" -- while I would agree in that the fan base is as strong and as passionate about the film. That is where the comparison ends though. Hunger Games is a deep, emotional story, touching upon all levels of humanity that will leave a very large impact after you have left the theater. However, this movie is not for the faint of heart. The Hunger Games walks a thin line between PG-13 and R. It contains a lot of blood, death of children, and an overall view of the future that is bleak and dim.
So until Catching Fire (the second book in the trilogy) is released is theaters...May the odds ever be in your favor.
Countdown to the release of Hunger Games and it's sequel, Catching Fire, with the iPhone/Android Movie Clock App.
Read More The Hunger Games Reviews
For more reviews please visit our film/television review section.
SPONSORED LINKS