Toby Jones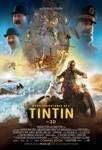 The Adventures of Tintin (2011)
Paramount Pictures and Columbia Pictures Present a 3D Motion Capture Film "The Adventures of Tintin: Secret of the Unicorn" directed by Steven Spielberg from a screenplay by Steven Moffat and Edgar Wright...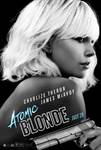 Atomic Blonde (2017)
Oscar® winner Charlize Theron explodes into summer in Atomic Blonde, a breakneck action-thriller that follows MI6's most lethal assassin through a ticking time bomb of a city simmering with revolution...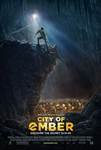 City of Ember (2008)
For generations, the people of the City of Ember have flourished in an amazing world of glittering lights. But Ember's once powerful generator is failing...and the great lamps that illuminate the city...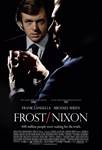 Frost/Nixon (2008)
Oscar-winning director Ron Howard brings to the screen writer Peter Morgan's ("The Queen," "The Last King of Scotland") electrifying battle between Richard Nixon, the disgraced...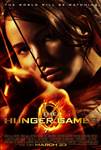 The Hunger Games (2012)
Every year in the ruins of what was once North America, the nation of Panem forces each of its twelve districts to send a teenage boy and girl to compete in the Hunger Games. Part twisted entertainment,...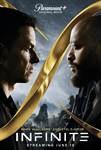 Infinite (2021)
For Evan McCauley (Mark Wahlberg), skills he has never learned and memories of places he has never visited haunt his daily life. Self-medicated and on the brink of a mental breakdown, Evan is sought by...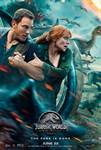 Jurassic World: Fallen Kingdom (2018)
It's been four year since theme park and luxury resort Jurassic World was destroyed by dinosaurs out of containment. Isla Nublar now sits abandoned by humans while the surviving dinosaurs fend for themselves...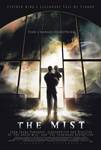 The Mist (2007)
Three-time Oscar-nominee Frank Darabont ("The Green Mile," "The Shawshank Redemption") reunites with horror-master Stephen King to write and direct this chilling adaptation of the author's...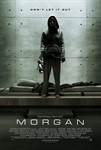 Morgan (2016)
A corporate troubleshooter (Kate Mara) is sent to a remote, top-secret location, where she is to investigate and evaluate a terrifying accident. She learns the event was triggered by a seemingly innocent...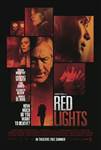 Red Lights (2012)
Veteran paranormal researchers Dr. Margaret Matheson (Sigourney Weaver) and Tom Buckley (Cillian Murphy) debunk fraudulent claims of ghost whispering, faith healing and other psychic phenomena by detecting...