Atomic Blonde (2017)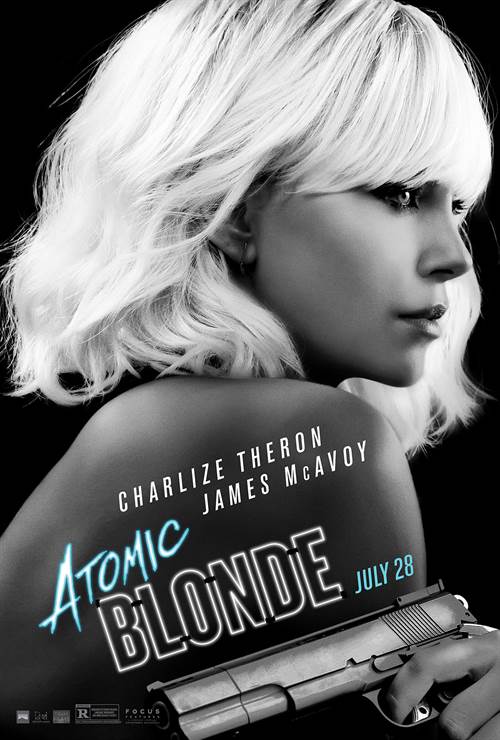 Share this:
| | |
| --- | --- |
| Director: | |
| Writers: | |
| Cast: | |
| Released: | Friday, July 28, 2017 |
| Length: | 115 minutes |
| Studio: | Focus Features |
| Genre: | Action/Adventure |
| Rating: | Under 17 requires accompanying parent or adult guardian. |
Synopsis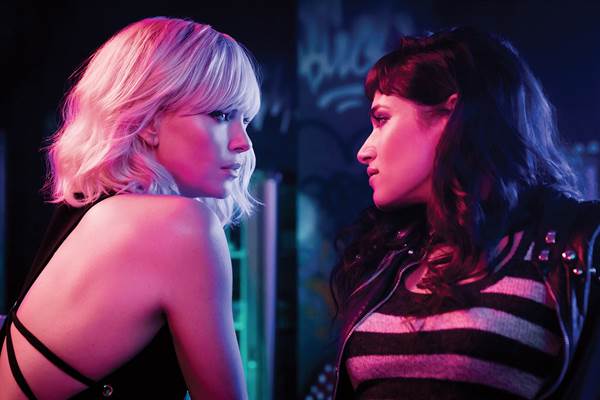 Oscar® winner Charlize Theron explodes into summer in Atomic Blonde, a breakneck action-thriller that follows MI6's most lethal assassin through a ticking time bomb of a city simmering with revolution and double-crossing hives of traitors.

The crown jewel of Her Majesty's Secret Intelligence Service, Agent Lorraine Broughton (Theron) is equal parts spycraft, sensuality and savagery, willing to deploy any of her skills to stay alive on her impossible mission. Sent alone into Berlin to deliver a priceless dossier out of the destabilized city, she partners with embedded station chief David Percival (James McAvoy) to navigate her way through the deadliest game of spies.

A blistering blend of sleek action, gritty sexuality and dazzling style, Atomic Blonde is directed by David Leitch (John Wick, upcoming Deadpool 2). Also starring John Goodman, Til Schweiger, Eddie Marsan, Sofia Boutella and Toby Jones, the film is based on the Oni Press graphic novel "The Coldest City," by Antony Johnston & illustrator Sam Hart. Kurt Johnstad (300) wrote the screenplay.

Purchase DVD/Blu-ray/4K UHD physical copy of Atomic Blonde today at Amazon.com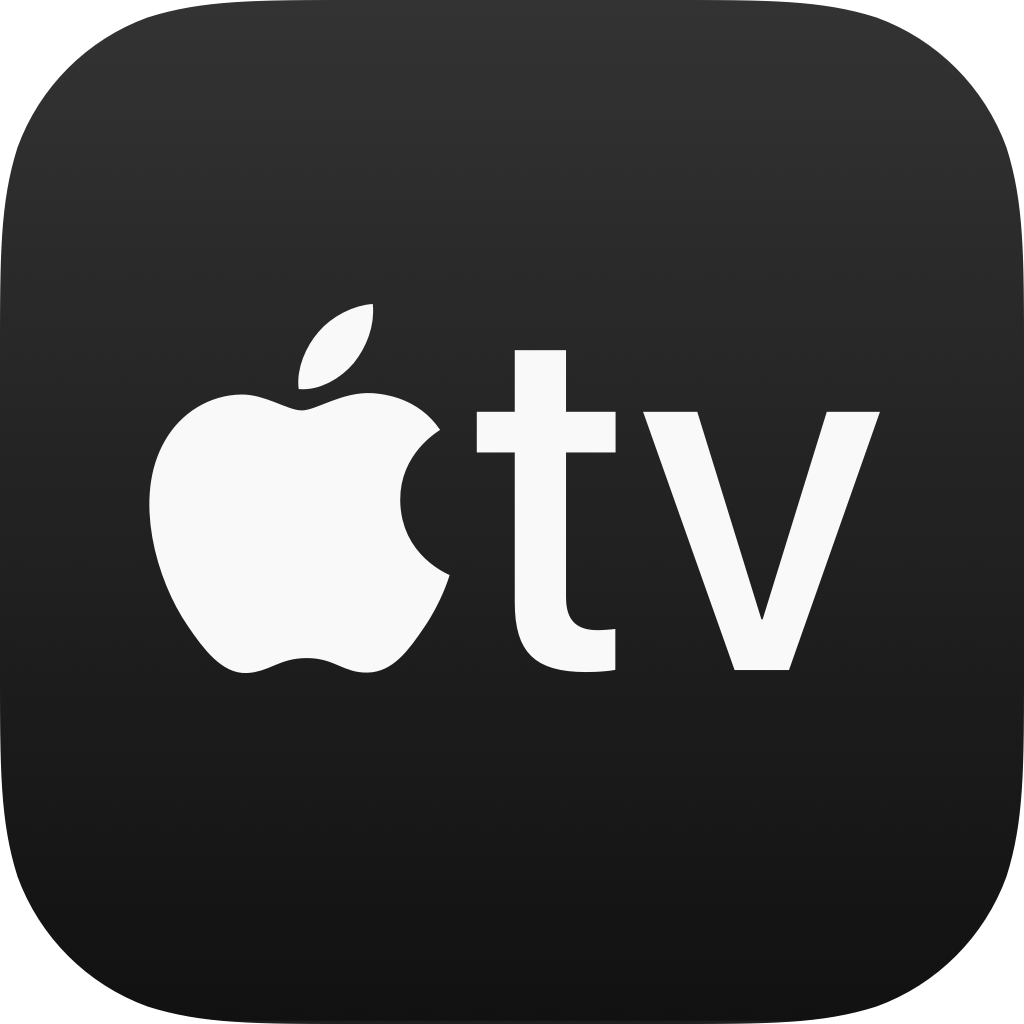 Download Atomic Blonde in Digital HD/4K from the iTunes store.
Listen to the Atomic Blonde soundtrack on Apple Music.
Atomic Blonde images are © Focus Features. All Rights Reserved.
Win a Copy of Atomic Blonde on Blu-ray From FlickDirect and Univ...
11/10/2017 9:28 AM EDT
Charlize Theron showed us her kick-ass moves this year as she portrayed what some are calling the "female version of John Wick" in Atomic Blonde. As Universal Studios gets ready to release it on 4k, Blu-ray, DVD, and Digital Download they, along with FlickDirect want to give away a Blu-ray Combo pack version of the film.To enter simply subscribe to the FlickDirect YouTube channel and send an email...
More>>
Win Complimentary Passes For Two To An Advance Screening of Focu...
7/18/2017 3:50 PM EDT
Two Thousand and Seventeen seems to be the year for strong women to kick ass in movies and Charlize Theron has entered that mix as a sort of female James Bond.  Her movie Atomic Blonde is heading to theaters this July but Focus Features and FlickDirect would like to offer South Floridians the chance to win a pass to a complimentary advanced screening of the movie before it opens nationwide.To ente...
More>>
Charlize Theron to Promote Atomic Blonde at San Diego Comic-Con
7/5/2017 1:52 PM EDT
Charlize Theron, who most recently starred in The Fate of the Furious, will be at San Diego Comic-Con this year. Theron will be promoting her upcoming R-rated spy film, Atomic Blonde, while sitting on Entertainment Weekly's "Women Who Kick Ass" panel.The EW Panel focuses on strong female characters, and the woman who play them, and how they have overcome obstacles in the film business. On top of T...
More>>
Atomic Blonde Theatrical Review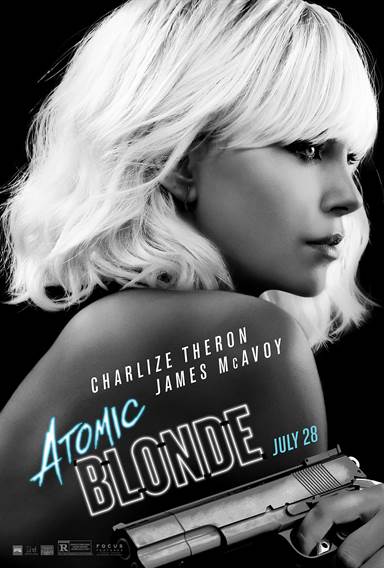 In 1989, the Cold War and Berlin Wall permeated world news. Spies from Russia, England and America worked all over Europe smuggling secrets in a deadly game of cat and mouse. When the wall finally fell, it changed the course of history and some say the spy game forever. Atomic Blonde, based on the graphic novel
The Coldest Cit
y by Antony Johnston and Sam Hart, gives us a fictional glimpse of the spy world in Berlin leading up to that fateful day in 1989.
When British spy Lorraine Broughton's (Charlize Theron; Monster) colleague is murdered, she is sent to Berlin to try and retrieve the package he allegedly had in his possession, which was stolen at the time of his death. Said package was a watch; one that contained a list of every spy from every country in the world. In the wrong hands that list could be devastating and could result in thousands of operatives' deaths. Of course, everyone wants it and it's a race to see which government could get to it first.
The minute Broughton lands she (literally) hits the ground running when her contact, David Percival (James McAvoy; Split) misses their meeting and she ends up in a car with Russian KGB agents instead. She must work with Percival to find the watch and get it to MI-6 before it falls into the wrong hands. Unfortunately, Broughton doesn't trust Percival, as he has his own agenda, and their plan is compromised when each of them tries to undermine the other. Added into this mix is a naïve and "green" French spy, Delphine Lasalle (Sofia Boutella; The Mummy), who is in way over her head. With the clock (or watch) ticking, Broughton (and Percival) does whatever is necessary to get that list.
Theron is cold and calculating as Broughton and her poker face never reveals what she is really thinking. Her martial arts and weapons skills rival the best action stars out today. McAvoy is on a roll this year, first with his magnificent performance as a multi-personality psycho in Split and now with his portrayal as a rogue MI-6 agent. We see a different side of Boutella where she actually smiles in a movie for a change and John Goodman (Kong: Skull Island) and Toby Jones (Captain America: The Winter Soldier) are strong as the supporting cast members in the movie.
Director David Leitch does an impressive job in his feature film directorial debut. He is uncredited for John Wick). There is one fight scene in particular that is shot in one long take (over five minutes) without any edits that are terrific to watch. It takes time and planning to pull off something like that and Leitch navigated it very well. Having been a stunt coordinator previously helped Leitch to nicely manage his shots in the fight sequences.
The action isn't overly obnoxious but for fans of that genre there are enough bones breaking and blood splatter to make you proud. A few of the details don't make a lot of sense to me and if it had been more realistic the movie would have probably been over long before it even really got started. For example, when Broughton is in the car with the KGB agents upon arriving in Berlin she probably would have been shot by the driver of the car long before she could have beaten the other passenger and overtaken the two men. I also want to know where she got so much clothing/shoes for what should have been a few days trip – her suitcase wasn't that big. I did, however, like the fight sequence that showed Broughton and her attacker breathless and worn out from their fight. It was the most realistic fight sequence I think I have ever seen!
While I expected one of the plot twists in the film (making it somewhat predictable), I didn't see a second one that blindsided me at the end of the film and made for a nice surprise. The movie had good flow and pacing and just the right amount of action so it didn't go over the top.
Strong cast, good direction, interesting plot… you can't ask for much more in a film.
Grade: A-
Read More Atomic Blonde Reviews
For more reviews please visit our film/television review section.
Brilliant. Badass. Blonde. Watch Chapter 1. #AtomicSummer #AtomicBlonde Oscar® winner Charlize Thero...

Fight. Kiss. Kill. #AtomicSummer heats up with Chapter 2. #AtomicBlonde Oscar® winner Charlize Thero...

Welcome to Berlin. #AtomicBlonde Oscar® winner Charlize Theron explodes into summer in Atomic Blonde...
A woman's place is on top. Watch Chapter 4. #AtomicSummer #AtomicBlonde Oscar® winner Charlize T...

Follow at your own risk. Watch Chapter 5. #AtomicSummer #AtomicBlonde Oscar® winner Charlize Theron...

Director David Leitch, key crew and Oscar winner Charlize Theron take us behind the scenes of her br...
Oscar® winner Charlize Theron explodes into summer in Atomic Blonde, a breakneck action-thriller tha...
SPONSORED LINKS