The Hunger Games: Mockingjay, Part 1 (2014)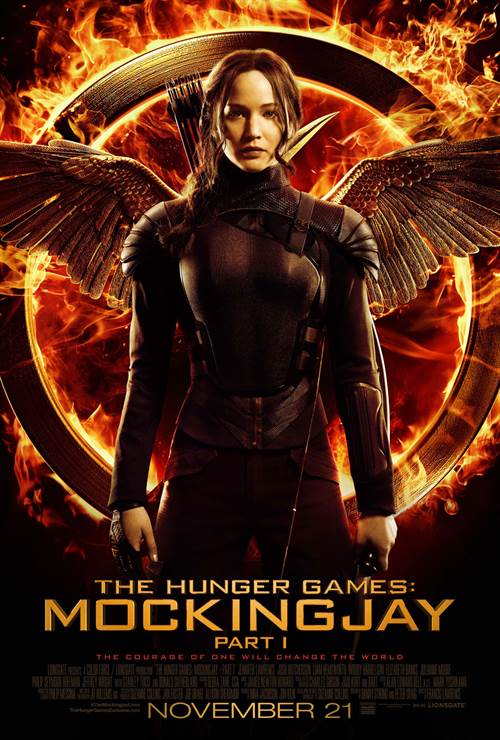 | | |
| --- | --- |
| Director: | |
| Writers: | |
| Cast: | |
| Released: | Friday, November 21, 2014 |
| Length: | 123 minutes |
| Studio: | Lionsgate |
| Genre: | Sci-Fi/Fantasy |
| Rating: | Some material may be inappropriate for children under 13. |
The Hunger Games: Mockingjay, Part 1 Synopsis
Katniss Everdeen reluctantly adjusts to a highly structured life in the underground District 13, which has been spearheading the rebellion in Panem. Katniss eventually agrees to act as "the Mockingjay"—a poster child for the rebellion—but only on the condition that District 13's President Alma Coin vows to grant immunity to all of the past Hunger Games tributes, including her friends Peeta Mellark, Johanna Mason, and Finnick Odair's lover Annie Cresta, and to reserve for Katniss the right to personally kill Panem's President Snow once he is captured. Tasked with starring in rebel propaganda films, called propos, Katniss is unhappily kept out of actual combat until she defiantly participates in a tragic battle at District 8.

Meanwhile, Peeta is being held by the Capitol and forced to defame Katniss and the rebels on live television. During one broadcast, though, he exposes the Capitol's surprise plan to bomb District 13, thus saving many lives during the ensuing explosions but also causing the Capitol to "hijack" him, a process in which he is infused with tracker jacker venom, developing in him a deranged resentment and fear of Katniss. Soon afterward, District 13 leads a successful mission to rescue Peeta and other tributes of the most recent Games, but Peeta immediately attempts to kill Katniss upon their reunion. Therapy improves Peeta's psychological condition over time, but he retains some memory loss and is still prone to violent outbursts toward Katniss.

Purchase DVD/Blu-ray/4K UHD physical copy of The Hunger Games: Mockingjay, Part 1 today at Amazon.com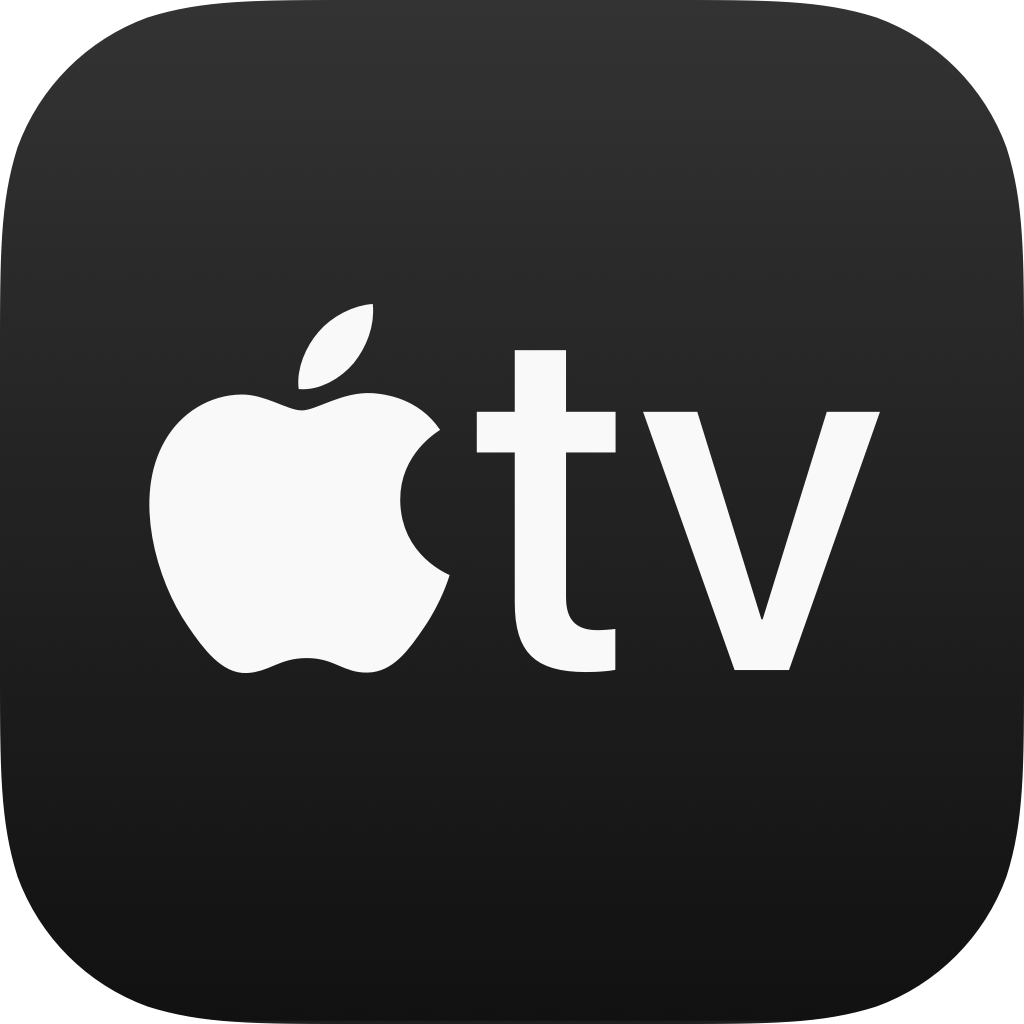 Stream The Hunger Games: Mockingjay, Part 1 in Digital HD/4K from the AppleTV store.
The Hunger Games: Mockingjay, Part 1 images are © Lionsgate. All Rights Reserved.
First Look Released for The Hunger Games: The Ballad of Songbird...
8/16/2022 12:05 PM EST
Lionsgate has released a first-look image for the upcoming film "The Hunger Games: The Ballad of Songbirds & Snakes". Return to The Hunger Games, the landmark film franchise that has earned over $3 billion globally, with Lionsgate's adaptation of Suzanne Collins' #1 New York Times Bestseller The Ballad of Songbirds and Snakes. Years before he would become the tyrannical President of Panem, 18-year...
More>>
Mockingjay Crew Discuss 'The Hunger Games Experience'
3/8/2016 10:02 AM EST
The Hunger Games series was not just four films; it was an experience. That is never more clear than when watching the behind the scenes features on The Hunger Games: Mockingjay - Part 2 Blu-ray. At a sneak preview of a few of the extras on the Blu-ray (available on March 22) director Francis Lawrence and make-up artists Ve Neill, Glenn Hetrick, and Nikoletta Skarlatos were on hand to talk more ab...
More>>
Are Prequels in the Future for Hunger Games Franchise?
12/8/2015 1:54 PM EST
Lionsgate is looking into extending the Hunger Games franchise, according to their Vice Chairman Michael Burns.During the UBS Global Media and Communications Conference in New York, Burns stated that the franchise "will live on and on."  While he didn't comment on exactly how this would happen, he did say that there seemed to be interest in the arena sequences and that "If we went backwards there ...
More>>
Lionsgate To Unveil Catching Fire With World Premiere In London
8/13/2013 4:42 PM EST
Santa Monica, CA and London, UK August 13, 2013 - With 100 days and counting until the November 22 worldwide launch of The Hunger Games: Catching Fire, the second installment of Lionsgate's global blockbuster Hunger Games franchise, the Company announced today that it will host a Catching Fire world premiere in London on November 11.Countdown to the release of The Hunger Games: Catching Fire, with...
More>>
Danny Strong tapped to write 'Hunger Games' Finale
10/2/2012 3:02 PM EST
Danny Strong, who just won two Emmys for writing and co-exec producing HBO's "Game Change", has been chosen to pen the two part "Hunger Games" finale, title "Mockingjay".     "Hunger Games" has earned more than $685 million worldwide. "Catching Fire", the sequel, will be released on November 22, 2013.     "Mockinjay", the finale, will be released in two parts - the first being Nov. 21, 2014 and th...
More>>
Hunger Games: Catching Fire Begins Production
9/11/2012 8:04 AM EST
Tuesday 11th September, 2012.  Principal photography started yesterday on the highly anticipated sequel to the worldwide blockbuster film THE HUNGER GAMES. THE HUNGER GAMES: CATCHING FIRE will shoot primarily in existing locations in and near Atlanta, Georgia.  The film will subsequently be shot on location in the beaches and jungles of Hawaii before wrapping in late December, 2012. Countdown to t...
More>>
Robert Pattinson Being Courted For Hunger Games Sequel
5/23/2012 1:34 PM EST
Robert Pattinson best known as heartthrob Edward from Twilight, is looking for new projects as the series comes to a close.   According to Total Film, it is rumoured Lionsgate wants him for the next installment of the Hunger Games franchise, " Catching Fire" for the role of Finnick Odair, a ladies man and former tribute, who gets himself involved in "The Third Quarter" -- a contest for Hunger Game...
More>>
'I am Legend' Director To Helm 'Hunger Games' Sequel
4/20/2012 1:44 PM EST
Since Gary Ross confirmed he would not be directing the sequel to the hugely popular Hunger Games, Catching Fire, speculation has been rife who his successor would be. Well speculate no longer as it seems Lionsgate has gone with I Am Legend director Francis Lawrence.   There has been a handful of names linked with the project, but Lawrence has been the front runner mainly due to the fact he is not...
More>>
Confirmed: Gary Ross Will Not Direct Hunger Games Sequel, Catchi...
4/11/2012 8:34 AM EST
Over the last week there has been a game of will he won't he being played out on many entertainment website. He being director Gary Ross and whether or not he will be back to direct the sequel to the worldwide box office hit The Hunger Games, Catching Fire. The first rumours that he was to walk away from the second film soon spread globally to the dismay of many fans. This was swiftly followed by ...
More>>
Correction: Garry Ross Not Out of Hunger Games Sequel Just Yet
4/8/2012 11:26 AM EST
In recent days there have been reports on various media sites that The Hunger Games director Gary Ross had withdrawn his services for the much talked about sequel Catching Fire. Now it seems that those stories may have been a little wide of the mark, as it appears that Gary Ross is on a family vacation and he was in no position to be reached, and the stories that were appearing online were wholly ...
More>>
Gary Ross Not Returning to Hunger Games Franchise
4/6/2012 1:56 PM EST
Gary Ross, director of "The Hunger Games", won't be returning to direct the next installment of the franchise, "Catching Fire".  Earlier in the week, it was reported that Ross was in negotiations for the job, but he gave formal notice to Lionsgate and Summit that he will not be pursuing the position.The film will now be on a tight schedule for finding a director, since filming will begin in the Fa...
More>>
Hunger Games Sequel, Catching Fire, Could See a New Director
4/4/2012 4:58 PM EST
Gary Ross, the "Hunger Games" director, hasn't signed on to direct the upcoming sequel for the franchise, despite the success of the film.Apparently, for the first film, negotiations didn't go smoothly with Ross, and he wouldn up taking a salary that was considered somewhat low.  He will, however, receive 5% of the backend of the film.Negotiations to direct the sequel began last month, but there i...
More>>
The Hunger Games: Mockingjay, Part 1 Theatrical Review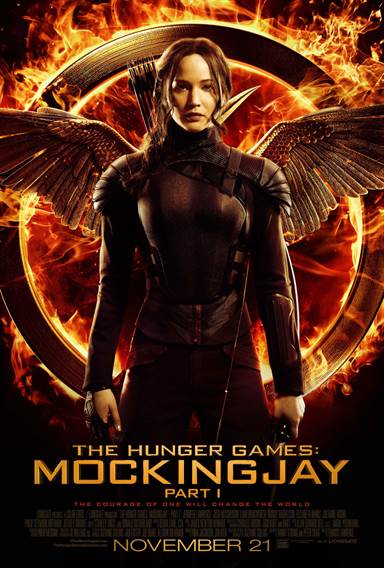 How do you milk a successful book series for as much as you can? You split the last book in half and open the movie on Thanksgiving weekend. Mockingjay Part I is the third of four movies in The Hunger Games Series opening next week. The highly anticipated film continues the saga of Katniss Everdeen played by Jennifer Lawrence (Silver Lining's Playbook) and her conflict with The Capitol of Panem and its President, Snow(Donald Sutherland; MASH, Cold Mountain).

For those of you living under a rock, The Hunger Games is a wildly popular, young adult, book series by Suzanne Collins, which chronicles a post-revolutionary world in which the masses are broken in to 13 districts, all under the watchful eye of the Capitol. Every year the Districts must "sacrifice" two teens to fight to the death in what is known as the Hunger Games. Of the 24 that enter the arena only one is victorious until Katniss and Peeta Mellark (Josh Hutcherson; Epic, Red Dawn) fight the system, becoming the only couple to ever leave the arena alive and become the symbol of hope for all the districts.

The Hunger Games: Mockingjay Part I picks up where Catching Fire left off with Katniss destroying the games and getting "rescued" by District 13. As the Poster Child for the new revolution against the Capitol, she finds herself as much of a manipulation tool by the leaders as she was by President Snow. Torn between wanting to destroy Snow and wanting to save Peeta, who is a puppet of the Capitol, Katniss is emotionally battered throughout the film.

Lawrence is excellent once again as the female lead. Mockingjay Part I is much more emotional than the first two films and she plays the role beautifully. I was more invested in her and felt many more emotions as a viewer than I had previously. She is at moments as strong as she always was and, at times, more broken than the audience has ever seen her. Woody Harrelson (Cheers, Now You See Me) as Haymitch Abernathy gives a solid performance for the limited time he on screen and Elizabeth Banks (Pitch Perfect, Love and Mercy) as Effie Trinket adds some much needed comic relief. Julianne Moore (Crazy, Stupid, Love, Carrie), as President Coin, leaves an impression on your mind for all the right reasons. The two weakest links in the cast are Hutcherson and Liam Hemsworth (Love and Honor, Empire State) as Gale Hawthorne. I'm not sure if they pale compared to the rest of the cast especially Lawrence or they just aren't very good actors in general.

The movie sticks closely to the book and moves along at a good pace for the most part. Director Francis Lawrence (Constantine, Gotham) , did a great job with the visuals of war while not jumping too quickly from one scene to another, which can sometimes distract the audience. There were only a few times I felt it slightly dragged on but there weren't many and those moments were over rather quickly.

True fans of the series won't be disappointed by the latest installment and new viewers will enjoy the 2 hours spent in the theater. It's definitely worth the price of admission. I can't wait for Part II next year and I will certainly be sad when this series is over. B+
For more reviews please visit our film/television review section.
The Capitol mandates your viewing of President Snow's official Panem Address, "Together as One." #OnePanem...

Katniss Everdeen reluctantly adjusts to a highly structured life in the underground District 13, which has been spearheading the rebellion in Panem. K...
Katniss Everdeen reluctantly adjusts to a highly structured life in the underground District 13, which has been spearheading the rebellion in Panem. K...
SPONSORED LINKS