Jack Ryan: Shadow Recruit (2014)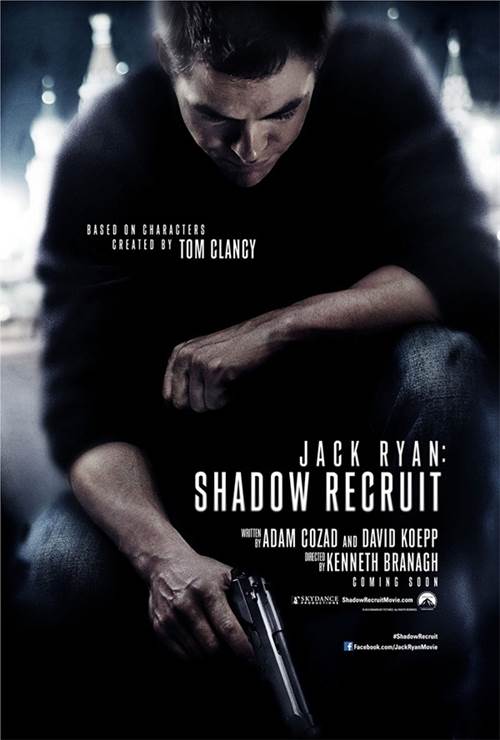 Share this:
| | |
| --- | --- |
| Director: | |
| Writers: | |
| Cast: | |
| Released: | Friday, January 17, 2014 |
| Length: | 106 minutes |
| Studio: | Paramount Pictures |
| Genre: | Action/Adventure |
| Rating: | Some material may be inappropriate for children under 13. |
Synopsis
Based on the CIA analyst created by espionage master Tom Clancy, "Jack Ryan: Shadow Recruit" is a blistering action thriller that follows Ryan (Chris Pine, "Star Trek") from his quiet double-life as a veteran-turned-Wall Street executive to his all-out initiation as a hunted American agent on the trail of a massive terrorist plot in Moscow.

Ryan appears to be just another New York executive to his friends and loved ones, but his enlistment into the CIA secretly goes back years. He was brought in as a brainy Ph.D. who crunches global data – but when Ryanferrets out a meticulously planned scheme to collapse the U.S. economy and spark global chaos, he becomes the only man with the skills to stop it. Now, he's gone fully operational, thrust into a world of mounting suspicion, deception and deadly force. Caught between his tight-lipped handler Harper (Academy Award-winner Kevin Costner), his in-the-dark fiancée Cathy (Keira Knightley) and a brilliant Russian oligarch (Kenneth Branagh), Jack must confront a new reality where no one can seem to be trusted, yet the fate of millions rests on his finding the truth. With the urgency of a lit fuse, he's in a race to stay one step ahead of everyone around him.

Purchase DVD/Blu-ray/4K UHD physical copy of Jack Ryan: Shadow Recruit today at Amazon.com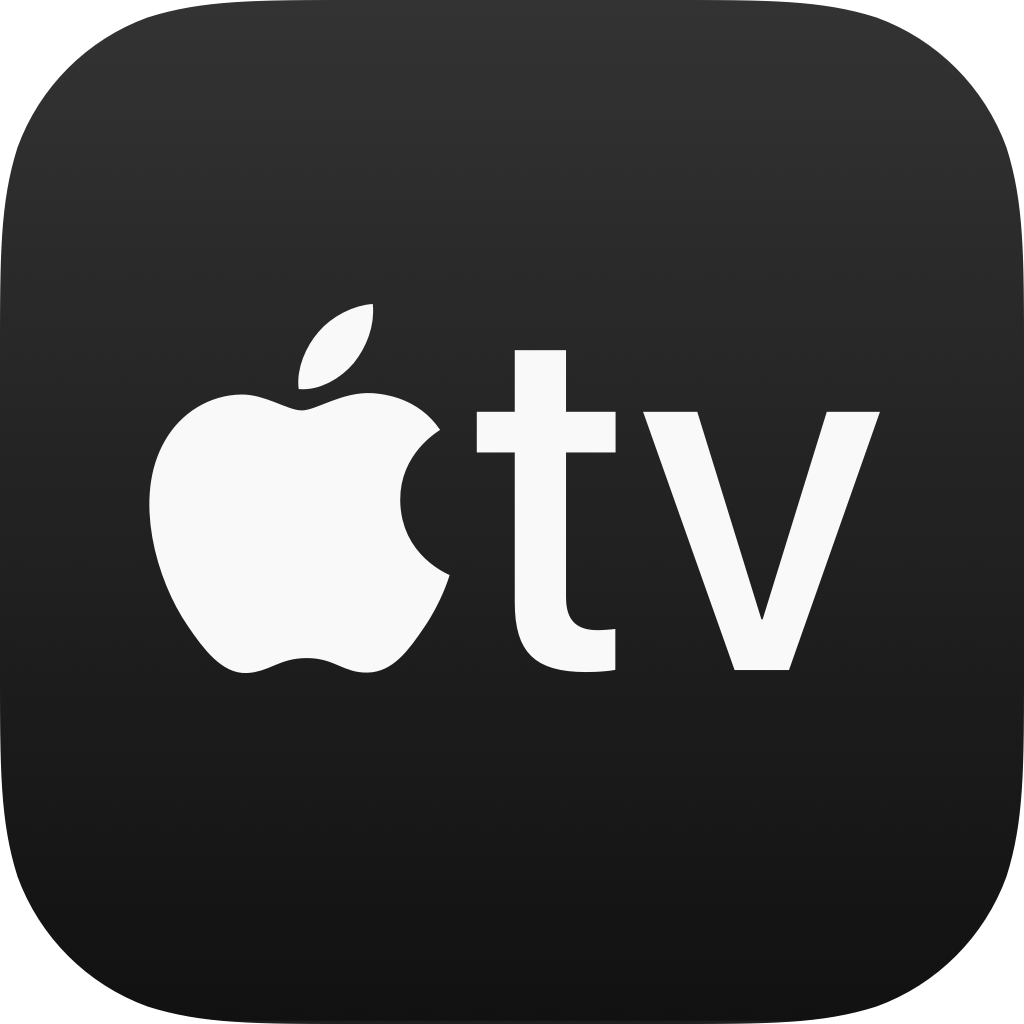 Download Jack Ryan: Shadow Recruit in Digital HD/4K from the iTunes store.
Jack Ryan: Shadow Recruit images are © Paramount Pictures. All Rights Reserved.
Jack Ryan Film to be Released Christmas 2013
8/27/2012 4:54 PM EST
The release date for the upcoming Jack Ryan film has finally been announced by Paramount and Skydance Productions. The first film of the trilogy will open on Christmas Day 2013.The storyline of the film will follow a young Jack Ryan before he joins the CIA.  He must help stop the Russian villain (Kenneth Branagh) who is plotting to cripple the US economy. Chris Pine will be playing Jack Ryan and K...
More>>
Jack Ryan: Shadow Recruit Theatrical Review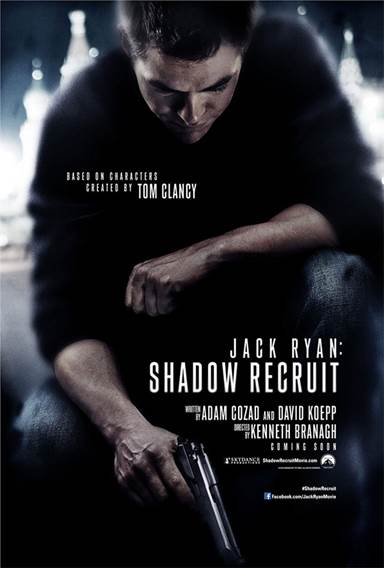 Filled with intrigue and mystery one of novelist Tom Clancy's more ambitious books "The Teeth of the Tiger" comes to the screen as Jack Ryan: Shadow Recruit. The film turns the clock back on the main character to his college days where he gets pressed into service by the CIA. It's a fairly complicated film at first, but tends to even out during the second act getting ready for the action filled finale. If you are a fan of Clancy's work turned into film, like "Clear and Present Danger" or "The Hunt for Red October", then you are sure to enjoy this narrative (especially in the IMAX format).

The film opens with Jack Ryan (Chris Pine) sitting on a bench outside the London School of Economics where he sees crowds gathering at one of the buildings. When he pushes his way through the gathering he sees a television report of the attack on the Twin Towers in New York. The film switches to Jack as a Lieutenant on a helicopter now in the Marines entering a combat zone in Afghanistan. His chopper gets downed by gunfire and he's rushed to a hospital in the region, barely surviving his injuries. There he meets Cathy Muller (Keira Knightly), a physical therapy care attendant, who helps him to walk again.

While at the facility, he gets contacted by CIA Operative Thomas Harper (Kevin Costner) who chats with him about his future. Flash forward 10 years and we find Jack an undercover agent on Wall Street for the CIA. He's now also engaged to Cathy. When Jack uncovers a plot by the Russians to destroy the US economy, he gets thrown into a battle of espionage filled with danger and deception.

The film gets played out with most of the above description included in the first act. Director Kenneth Branagh (Thor, Sleuth) moves his film along slowly showing a lot of back-story on Jack Ryan so the audience will know the impetus for his actions later in the film. He feeds the story like chapters from a book, keeping the audience busy digesting the information he presents. It's a plot building tool that creates a lot of anticipation. When he gets to the meat of the adventure, it becomes very intense and compelling to the very last moment.

The acting by the main cast is good, although buried in a lot of pages of buildup. Several major stars have depicted Jack Ryan like Alec Baldwin (The Hunt for Red October), Harrison Ford (Patriot Games, Clear and Present Danger) and Ben Affleck (The Sum of All Fears), but I have to admit, Chris Pine does as good a job and in some cases better with the role. I like the emotion and drive he puts into Jack keeping his character interesting and realistic in the first act buildup. His screen presence is very magnetic and compelling. He really boosts up his character during the finale when he has to put himself in mortal danger during the undercover operation. He also deals well with weaker character portrayals within the plot, putting his Jack up front and saving some important scenes.

The weak points of the film are few, but noticeable. The character Cathy played out by Keira Knightly is a needless set-up to the plot and Branagh could have had anyone inserted during the finale role as a subsequent decoy and it would not have been out of the ordinary. The whole scenario of the love relationship and buildup to it bogs down Jack's journey to save his much-loved America. Knightly does seem to be trying hard to build chemistry for her character early on, but never shows enough compassion for Jack to make her relationship with him a viable plot point.

In support Kevin Costner's character CIA Operative Thomas Harper is not his cup of tea and he looks overly casted for the role. Branagh has him playing a 'ghost' who comes in and out of the film adding the spy angle in a number of scenes. He probably would have been better cast as Jack Ryan for his star quality, but we know why that didn't happen. Although he does a good job of representing his character, he's a major star and that's distracting in a secondary role.

Branagh has put a lot of effort into the film guiding his cinematographers to get excellent shots during all scenes, but he bogs his audience down with a lot of superfluous information on Jack before getting to the meat of the plot. If I had not seen the film in the IMAX format that kept me enthralled with the scenic settings and views of Russia, I may have nodded off.

Jack Ryan: Shadow Recruit has been rated PG-13 for sequences of violence and intense action, and brief strong language. See the film if possible in the IMAX format that is well worth the admission.

FINAL ANALYSIS: A better script could have made the film a lot better. (C+)
-- John Delia
For more reviews please visit our film/television review section.
Based on the CIA analyst created by espionage master Tom Clancy, "Jack Ryan: Shadow Recruit&rd...
SPONSORED LINKS