A Million Ways to Die in the West (2014)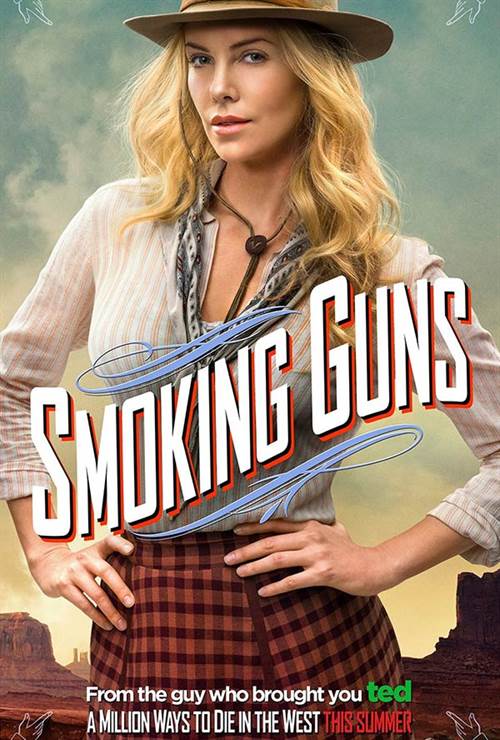 Share this:
| | |
| --- | --- |
| Director: | |
| Cast: | |
| Released: | Friday, May 30, 2014 |
| Length: | 116 minutes |
| Studio: | Universal Pictures |
| Genre: | Comedy |
| Rating: | Under 17 requires accompanying parent or adult guardian. |
Synopsis
A sheep farmer, who lacks courage, loses his beloved female partner as a result of him withdrawing a duel. He soon meets another lady, and discovers his bravery and confidence. The herder soon realises his true potential when the lady's spouse, an infamous criminal, demands payback
Purchase DVD/Blu-ray/4K physical copy of A Million Ways to Die in the West today at
Download A Million Ways to Die in the West in Digital HD/4K from the iTunes store.
A Million Ways to Die in the West images are © Universal Pictures. All Rights Reserved.


A Million Ways to Die in the West Theatrical Review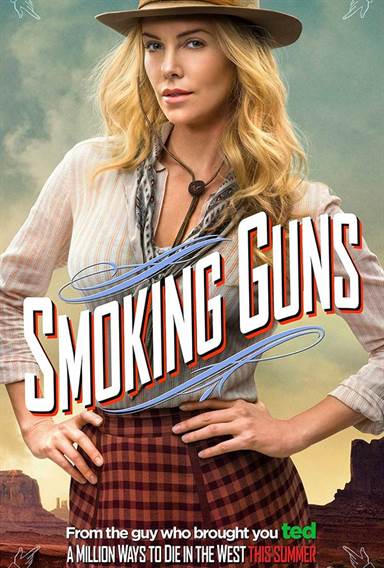 Dubbed this generation's "Blazing Saddles", A million ways to die in the West won't disappoint Seth McFarlane's (Ted, Family Guy) die hard fans with it's abundant cursing, overt sexual references and graphic potty humor. Co-written, directed by and starring Macfarlane, A million ways follows Albert (Macfarlane), a not so successful sheep farmer. When we first meet Albert he is trying to talk his way out of a gun fight which doesn't endear him to his girlfriend, Louise and she subsequently breaks up with him. Albert, thinking Louise, played by Amanda Seyfried (Les Miserable, Red Riding hood) was "the one" is crushed and tries to find a way to win her back only to discover she is dating the local "Moustachery" shop owner, Foy, portrayed by the always entertaining Neil Patrick Harris (How I Met Your Mother).

Meanwhile, bandit and bad guy, Clinch (Liam Neeson) orders his wife Anna (academy award winner Charlize Theron) to "lay low" in the town Albert lives in while Clinch and his gang steal and murder. Albert saves Anna's life during a bar fight (one of the many ways to die in the West) and they become friends. Anna offers to help Albert win back Louise from Foy and, when Albert's anger gets the better of him and he challenges Foy to a gun fight, Anna is readily available to teach Albert how to shoot a gun. Through their week long "training" Albert and Anna, of course, fall in love, just in time for Clinch, the most ruthless and notorious gunslinger in the region, to show up and "claim" his wife. When Clinch finds out Anna kissed another man he threatens to shoot the whole town if Albert doesn't come forward. Initially Albert runs away as the coward he has always been but having a chance encounter with an Indian tribe, helps him find the answer to his prayers and he returns to town to face off against Clinch in a gunfight. Predictably, good beats evil in the end.

MacFarlane does a decent job as an actor but his real talent lies in his writing. A million ways to die in the West delivers no shortage of laughs although sometimes his immature antics grow old. Charlize Theron, usually known for her serious dramatic roles, is surprisingly strong in the comedy department and the pair makes a great onscreen team. Neeson's portrayal of bad guy Clinch is exactly what you would expect from him if you've seen many of his previous roles. Rounding out the cast are Sarah Silverman as the virginal hooker, Ruth ( yes you read that correctly, virginal hooker) who will sleep with every man in town besides her boyfriend, Edward, played by Giovanni Ribisi (Saving Private Ryan, Ted). The pair delivers several of the movies more hilarious moments.

A Million Ways to Die in the West has enough laughs to forgive it's almost two hour running time and true fans will love every minute of it. However, while I liked the movie, I don't think it will be remembered as a true classic like "Blazing Saddles".
Read More A Million Ways to Die in the West Reviews
For more reviews please visit our film/television review section.
A sheep farmer, who lacks courage, loses his beloved female partner as a result of him withdrawing a...
SPONSORED LINKS
Comments

Courtesy of
Movie Hype App
nabil_aburas
Awesome
4/23/2015 9:30 PM EST
dolphin
Fun movie!
6/12/2014 4:03 AM EST
blackdragon
Expecting and hoping for an awesome comedy!
6/3/2014 5:15 PM EST
kemlin
Dinner and aovie
6/2/2014 9:34 PM EST
geothermal
Just saw preview, raunchy, irreverent, hilarious!
5/27/2014 10:00 PM EST
ali121
I hope I like this
5/27/2014 6:49 PM EST
movieguynathan
@FlickDirect screening. Don't forget to grab movie clock card on way out!
5/27/2014 6:49 PM EST
jack_britschge
Looks hilarious
5/10/2014 6:34 PM EST
zbr
Can't wait!!!
3/15/2014 3:11 AM EST
jsmith18
Ha ha ha ha ha ha ha looks so funny
3/12/2014 7:19 AM EST
cdfan
omg looks so funny
2/2/2014 12:06 PM EST
gman1999
Loved Ted, probably gonna love this.
2/1/2014 1:24 PM EST