Jem and the Holograms (2015)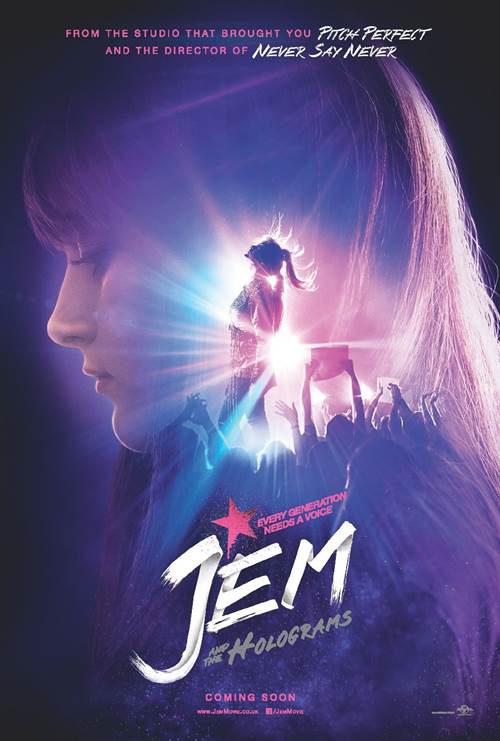 Share this:
| | |
| --- | --- |
| Director: | |
| Writers: | |
| Cast: | |
| Released: | Friday, October 23, 2015 |
| Length: | 118 minutes |
| Studio: | Universal Pictures |
| Genre: | Musical |
| Rating: | Some material may not be suitable for children. |
Synopsis
As a small-town girl catapults from underground video sensation to global superstar, she and her three sisters begin a one-in-a-million journey of discovering that some talents are too special to keep hidden. In Universal Pictures' JEM AND THE HOLOGRAMS, four aspiring musicians will take the world by storm when they see that the key to creating your own destiny lies in finding your own voice.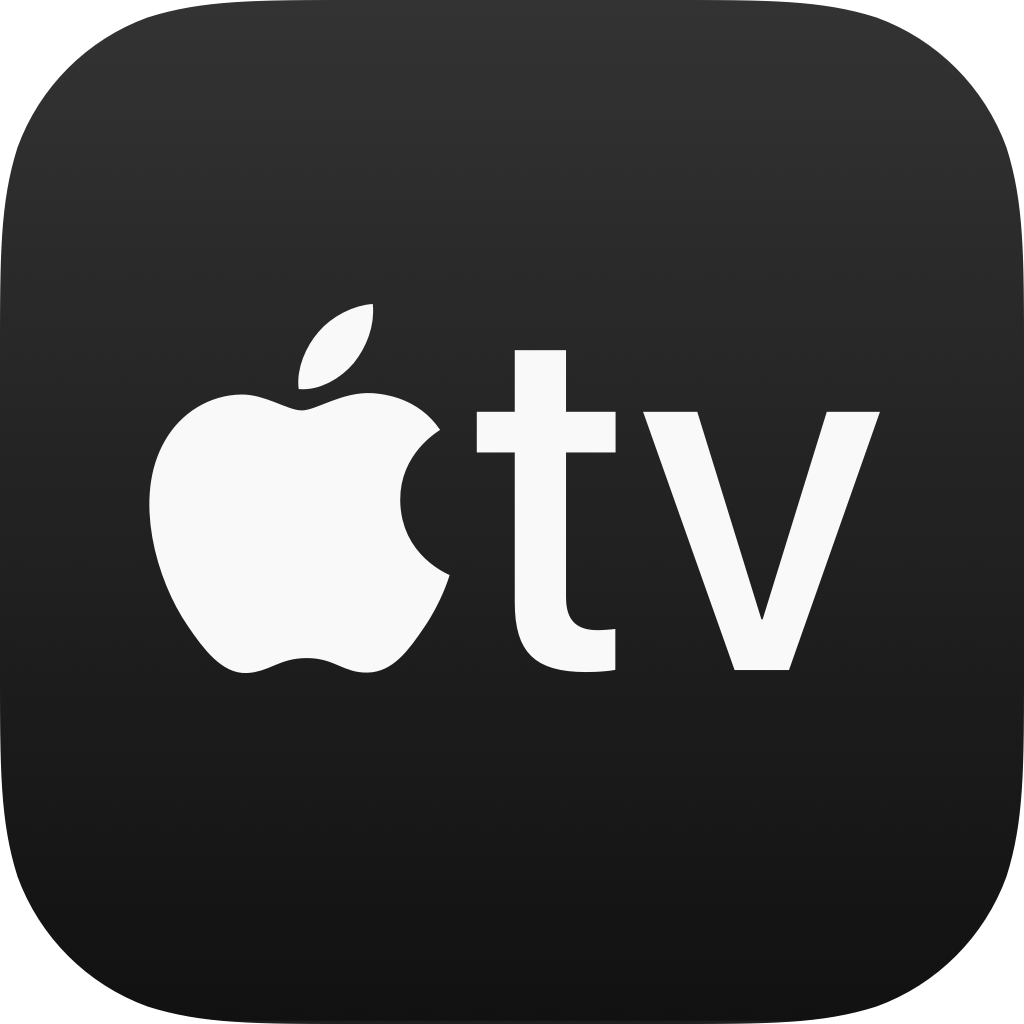 Download Jem and the Holograms in Digital HD/4K from the iTunes store.
Jem and the Holograms images are © Universal Pictures. All Rights Reserved.
Jem and the Holograms Pulled from Theaters After Disappointing S...
11/10/2015 2:54 PM EST
Jem and the Holograms, the Universal Pictures live action remake of the 1980s cartoon, has been pulled from theaters this week.  The film has only been running for two weeks.With dismal earnings of $1.37 million in its opening weekend, the film continued to dive in sales, pulling in a mere $160 on average at each American theater playing the film.  They haven't even been able to break even, earnin...
More>>
Jem and the Holograms Theatrical Review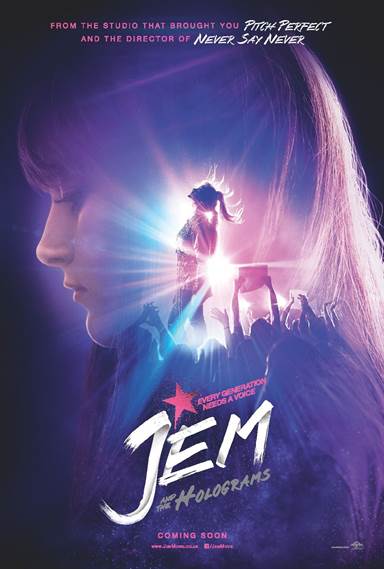 If I were a young girl between the ages of 6 and 12 years old, I would say
Jem and the Holograms
is inspirational, moving, fun, and all about girl power. However, I'm a grown woman, so for me the film was cliché, predictable, cheesy and unoriginal. Clearly, I am not the target audience.
Based on the Hasbro toy, Jerrica/Jem (Aubrey Peeples; Nashville) is a shy teenager with loads of talent and a less than perfect life. With a little unknown help from her sister Kimber (Stefanie Scott; A.N.T. Farm), Jem becomes an Internet sensation that catches the eye of music producer Erica Raymond (Juliette Lewis; Natural Born Killers).
When Erica transforms Jerrica into Jem, and shows her the best parts of fame and success, she is excited about playing the role. However, once Erica requires Jerrica/Jem to turn her back on her sisters and makes her feel she is losing her own identity to this new persona, Jem starts to question if this is even what she really wants. Adding to the cheesiness, is a Wall-E looking robot, created by Jem's deceased father, that takes them all on a chase for clues throughout Los Angeles.
While the film itself leaves much to be desired, the cast is ripe with young talent plucked from the plethora of starlets on Nickelodeon and Disney Channel. Peeples, Scott, Hayley Kiyoko (Lemonade Mouth) and Aurora Perrineau (Chasing Life) are all solid performers with beautiful voices. They are able to share their screen time with each other and veterans Lewis and Molly Ringwald (Pretty In Pink) without overpowering anyone or blaringly standing out; good or bad.
Otherwise, there isn't much that is salvageable about the movie. The formula plot is nothing new, different or exciting, and the overall feel is boring and ironically uninspiring. Jem and the Holograms is no different from many of the other pre-adolescent movies made for Nickelodeon or Disney, and I'm not sure why anyone would shell out good money to see it when they can watch reruns of so many other likeminded films on the aforementioned channels at home, for free.
There are few catchy tunes and lots of flash – one scene reminded me of a Lady Gaga video – to enthrall the prepubescent demographic, but why do we need another girl's movie of this nature when we could simply YouTube old Hannah Montana shows?
I can't, in good conscience, recommend this movie to anyone other than soccer moms who are looking to have a mommy/daughter "date" with their little girl before she hits teenagedom and starts rolling her eyes at the mere thought of being seen in public with her mom. Bonus points to any father who takes his child to sit through this 2 hour snoozefest with a "message".
I'm not sure what Director Jon M. Chu (Justin Bieber Never Say Never) or Producers Scooter Braun (Speaking of Justin Bieber) and Jason Blum of Blumhouse Productions (yes of the horror film genre) were thinking when they decided to make this a feature film, but it wasn't a good idea.
Grade: D
For more reviews please visit our film/television review section.
As a small-town girl catapults from underground video sensation to global superstar, she and her thr...
SPONSORED LINKS