London Has Fallen (2016)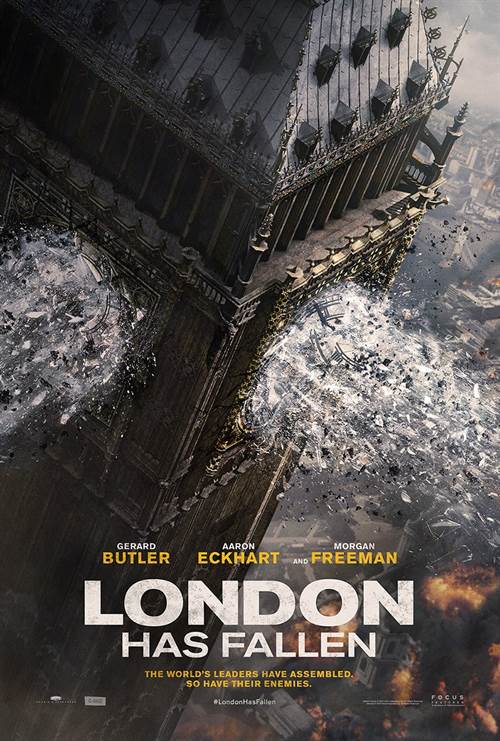 Share this:
| | |
| --- | --- |
| Director: | |
| Writers: | |
| Cast: | |
| Released: | Friday, March 4, 2016 |
| Length: | 99 minutes |
| Studio: | Focus Features |
| Genre: | Action/Adventure |
| Rating: | Under 17 requires accompanying parent or adult guardian. |
Synopsis
Gerard Butler returns as Secret Service Agent Mike Banning in
London Has Fallen
, the high-octane sequel to the box office smash hit
Olympus Has Fallen
. Also returning in starring roles for the non-stop, suspenseful action thriller are Aaron Eckhart as U.S. President Benjamin Asher and Morgan Freeman as Allan Trumbull, now the Vice President.
A lavish wedding party gets underway in Lahore, Pakistan. But the father of this bride is Aamir Barkawi (Alon Moni Aboutboul), a lethal arms dealer and one of the most wanted men in the world. A drone strike swiftly kills members of the wedding – including Barkawi's daughter – but he escapes serious injury, and he and his sons vow vengeance.
Two years later in Washington, D.C., Mike Banning and his wife Leah (Radha Mitchell), their marriage stronger than ever, eagerly await the imminent arrival of their first child. Having remained the Secret Service Agent assigned to Asher, Banning is always on alert. When the British Prime Minster dies unexpectedly, Banning knows it is his duty to prep with Secret Service Director Lynne Jacobs (Angela Bassett) for them to accompany the President to the state funeral at St Paul's Cathedral in London.
With every powerful world leader set to attend, the funeral should be the most protected event on Earth. Yet within moments of arriving, heads of government are assassinated and London landmarks are attacked. Asher, Banning, and Jacobs are ambushed and retreat amidst a hail of gunfire and explosives. The devastated British capital goes into lockdown. London police and armed forces realize that they have been compromised, with all communications being intercepted. Tasked by Jacobs with keeping Asher safe, Banning must go off the grid and under the radar to stay one step ahead of what he learns are relentless operatives deployed by Barkawi, who have infiltrated the city through the careful plotting of Barkawi and his son Kamran (Waleed F. Zuaiter). But the Barkawis have not counted on the resilience of their quarry. When they tip their hands to the shocking plans they have for the President, Banning will stop at nothing to secure Asher's safe return home.
Back at the White House, Vice President Trumbull races against time brainstorming with top advisors in the Situation Room (portrayed by Jackie Earle Haley and Olympus Has Fallen veterans Robert Forster, Melissa Leo, and Sean O'Bryan) to get those trapped in London a lifeline of support and a way out. Outnumbered and outgunned, Banning reaches out for help to an English MI6 agent (Charlotte Riley) who rightly trusts no one. Failure is not an option as they attempt to stop the criminals from carrying out the final phase of their revenge plan.

Purchase DVD/Blu-ray/4K UHD physical copy of London Has Fallen today at Amazon.com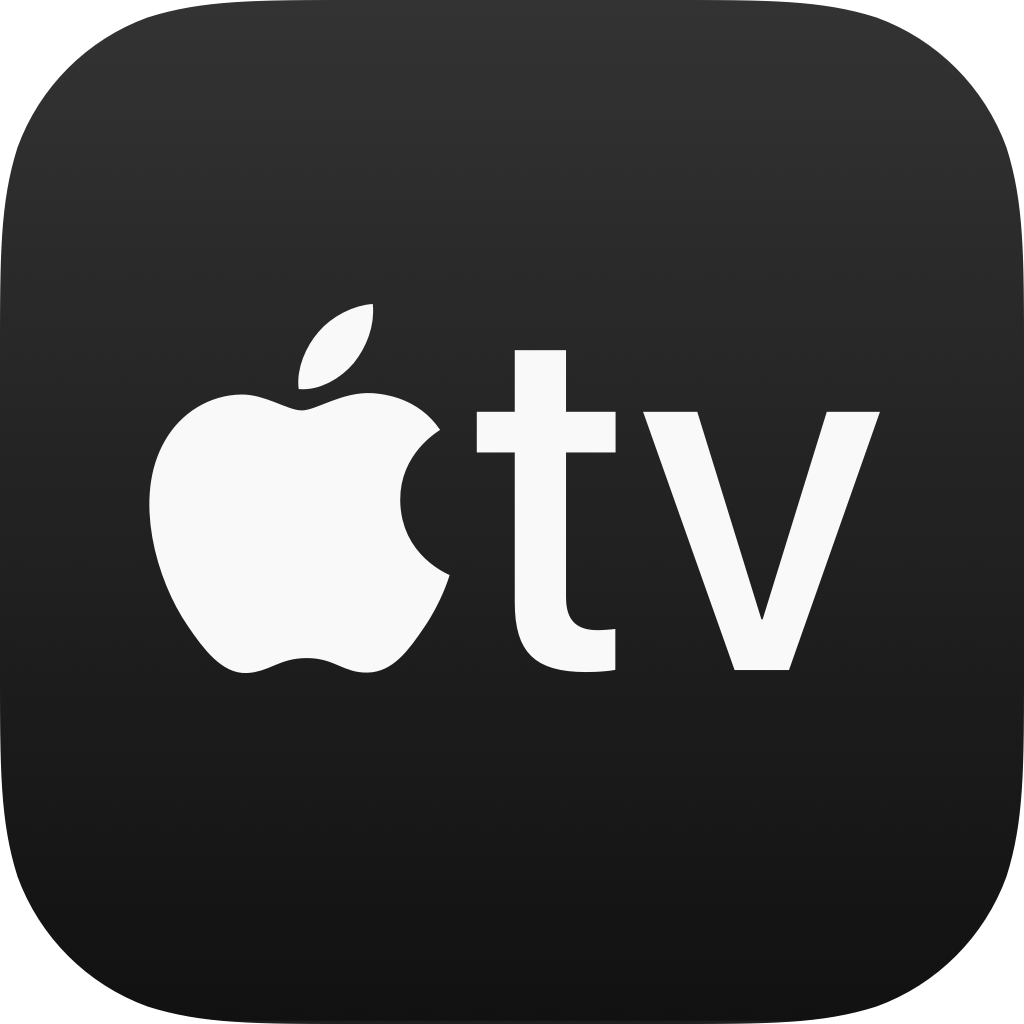 Download London Has Fallen in Digital HD/4K from the iTunes store.
London Has Fallen images are © Focus Features. All Rights Reserved.
London Has Fallen Theatrical Review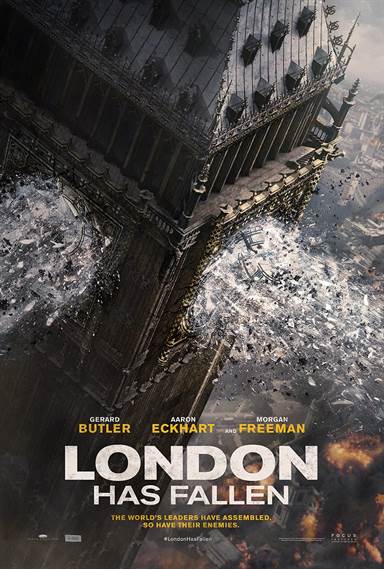 For those who loved 2013's
Olympus Has Fallen
, this year's sequel,
London Has Fallen
, will surely live up to expectations. Many of the original cast has returned to make this action adventure film familiar on so many levels and enticing to fans of the original. However, with a new director (Babak Najafi;
Banshee Origins
) on board, there are enough differences to keep the movie as fresh as could possibly be for a politically charged action movie.
Back in President Asher's (Aaron Eckhart; The Dark Knight) good graces, Secret Service Agent Mike Banning (Gerard Butler; 300) is ready to resign his post in anticipation of the birth of his first child. That plan is put on hold when England's Prime Minister dies and suddenly world leaders are heading to London to attend his funeral. As bombs start exploding and people are being assassinated, Banning suddenly realizes it was a set up and he must keep President Asher safe from whatever, or whoever, is trying to kill him.
Reprising his role as Banning, Butler was a strong casting choice in the first film, and he continues his tough guy, "take no prisoners" persona in this one as well. He was much better suited to this role than his other character out now, Set, from Gods of Egypt.
Eckhart is destined to play politicians as he first came on my radar as Harvey Dent. Now, as the President, he plays an active role in his own rescue, as opposed to being a spectator at a sporting event. His demeanor serves him well in London and he is certainly believable as the leader of the free world. Angela Bassett (American Horror Story) and Morgan Freeman (The Shawshank Redemption) are excellent as always and round out a solid cast.
The story is much of the same action that was seen in Olympus Has Fallen, except it is a little grittier and bloodier than its predecessor. The special effects are fairly well done and the action doesn't drag on for too long (a pet peeve of mine). The script includes moments of humor that lighten an otherwise fairly intense movie and make the film all the more entertaining. Sadly, the story is over the top politically incorrect as the bad guys are portrayed as the epitome of the stereotypical terrorist.
As with most action films, there are times when one has to suspend belief in order to not groan at the ridiculousness of it all. When Banning and President Asher fall two stories through an elevator shaft and emerge unscathed, it doesn't exactly give the movie an air of realism. Also, when they survive, along with the building, from a gas explosion, you know you are watching movie magic at its finest.
With so much of today's action films lacking any sense of story or dialog, London Has Fallen doesn't fall into the trap. Yes, there is plenty of action, but there is also a story motivating the movie along, albeit not an original story, and moments of solid writing to keep viewers from getting bored. Fans of Olympus Has Fallen will definitely want to see this sequel.
Grade: B-
Read More London Has Fallen Reviews
For more reviews please visit our film/television review section.
SPONSORED LINKS