London Has Fallen (2016)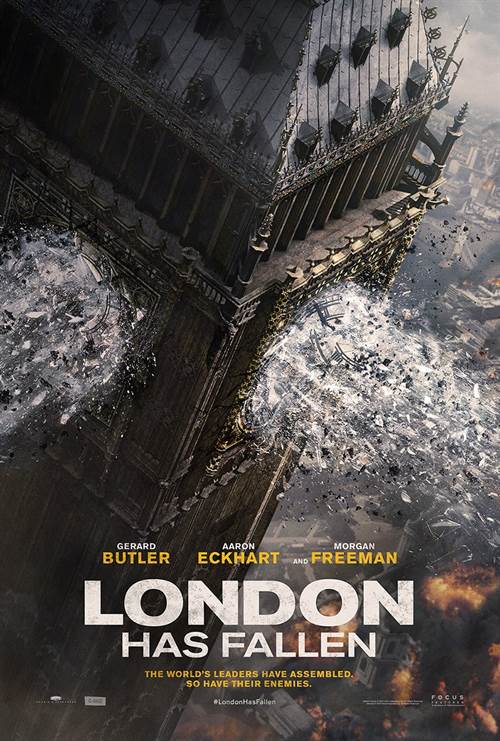 | | |
| --- | --- |
| Director: | |
| Writers: | |
| Cast: | |
| Released: | Friday, March 4, 2016 |
| Length: | 99 minutes |
| Studio: | Focus Features |
| Genre: | Action/Adventure |
| Rating: | Under 17 requires accompanying parent or adult guardian. |
London Has Fallen Synopsis
Gerard Butler returns as Secret Service Agent Mike Banning in
London Has Fallen
, the high-octane sequel to the box office smash hit
Olympus Has Fallen
. Also returning in starring roles for the non-stop, suspenseful action thriller are Aaron Eckhart as U.S. President Benjamin Asher and Morgan Freeman as Allan Trumbull, now the Vice President.
A lavish wedding party gets underway in Lahore, Pakistan. But the father of this bride is Aamir Barkawi (Alon Moni Aboutboul), a lethal arms dealer and one of the most wanted men in the world. A drone strike swiftly kills members of the wedding – including Barkawi's daughter – but he escapes serious injury, and he and his sons vow vengeance.
Two years later in Washington, D.C., Mike Banning and his wife Leah (Radha Mitchell), their marriage stronger than ever, eagerly await the imminent arrival of their first child. Having remained the Secret Service Agent assigned to Asher, Banning is always on alert. When the British Prime Minster dies unexpectedly, Banning knows it is his duty to prep with Secret Service Director Lynne Jacobs (Angela Bassett) for them to accompany the President to the state funeral at St Paul's Cathedral in London.
With every powerful world leader set to attend, the funeral should be the most protected event on Earth. Yet within moments of arriving, heads of government are assassinated and London landmarks are attacked. Asher, Banning, and Jacobs are ambushed and retreat amidst a hail of gunfire and explosives. The devastated British capital goes into lockdown. London police and armed forces realize that they have been compromised, with all communications being intercepted. Tasked by Jacobs with keeping Asher safe, Banning must go off the grid and under the radar to stay one step ahead of what he learns are relentless operatives deployed by Barkawi, who have infiltrated the city through the careful plotting of Barkawi and his son Kamran (Waleed F. Zuaiter). But the Barkawis have not counted on the resilience of their quarry. When they tip their hands to the shocking plans they have for the President, Banning will stop at nothing to secure Asher's safe return home.
Back at the White House, Vice President Trumbull races against time brainstorming with top advisors in the Situation Room (portrayed by Jackie Earle Haley and Olympus Has Fallen veterans Robert Forster, Melissa Leo, and Sean O'Bryan) to get those trapped in London a lifeline of support and a way out. Outnumbered and outgunned, Banning reaches out for help to an English MI6 agent (Charlotte Riley) who rightly trusts no one. Failure is not an option as they attempt to stop the criminals from carrying out the final phase of their revenge plan.

Purchase DVD/Blu-ray/4K UHD physical copy of London Has Fallen today at Amazon.com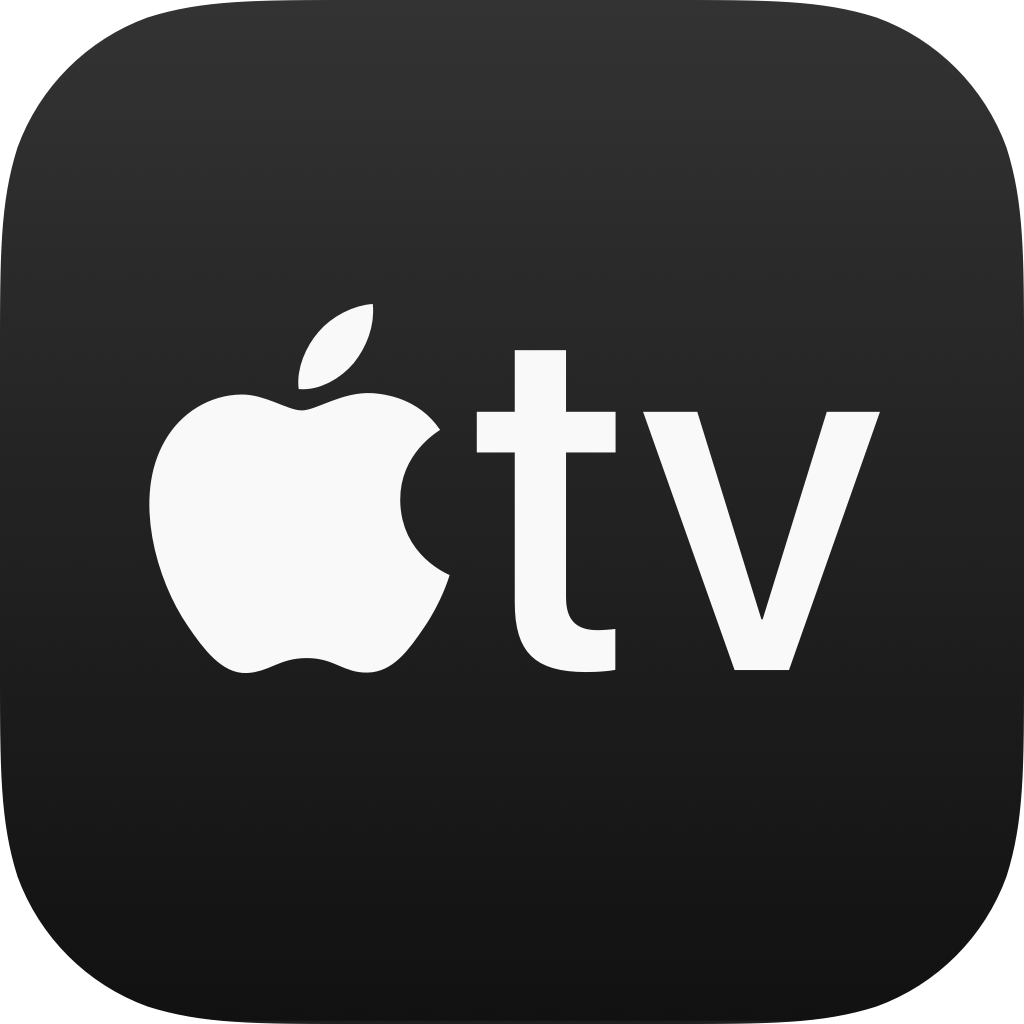 Stream London Has Fallen in Digital HD/4K from the AppleTV store.
London Has Fallen images are © Focus Features. All Rights Reserved.
London Has Fallen Blu-ray Review
In 2013, two films came out within six months of each other about the United States White House being taken over by terrorists and the President taken hostage. One film succeeded; one didn't. And, in the wake of box office success, a sequel was green lit for
Olympus Has Fallen
entitled
London Has Fallen
.
Following in the footsteps of Olympus Has Fallen, London Has Fallen follows the life of Secret Service agent (and hero from the first film), Mike Banning (Gerard Butler; Gods of Egypt). Things have changed a little bit for him since the first film. He is back in charge of the President's (Aaron Eckhart; The Dark Knight) security detail and he also has a baby on the way. Due to the death of the Prime Minister of England, Banning, along with his boss, Lynne Jacobs (Angela Bassett; What's Love Got to Do with It) have the insurmountable task of making sure the President is safe on his very spur-of-the-moment trip to London. Of course, things didn't work exactly as planned...because if they did, this would have been a very short movie.
With Antoine Fuqua opting not to return for the sequel, the producers decided to go with director Babak Najafi. An interesting choice, considering he had never done an action film before. However, their risky move paid off. Babak Najafi effortlessly directs the action with ease, as if he had been directing action movies his entire life. As discussed in the special features, Najafi ,as well as Butler, wanted to give audiences some types of action that they had not seen before, and, they did this with a lot of great wide-angle shots, as well as long one-shot action sequences.
Gerard Butler and Aaron Eckhart easily slip back into their old roles from the first film and their chemistry as a team still holds. Most of the film relies on both of their performances to carry it and they do not disappoint. One major draw Olympus Has Fallen had was the powerful, dramatic actors in the supporting cast roles. Most of the of that cast decided to return and reprise the roles for the sequel, as well as the addition of other great newcomers such as Jackie Earle Haley (The Watchmen) and Charlotte Riley (Edge of Tomorrow).
Not having the budget of a summer tent-pole film did cause London Has Fallen to not live up to it's fullest potential. While it was interesting to watch most of London "fall" to the attack. The at times "rough" CGI cheapened some of the epic destruction scenes into little more than children's cartoons. It is unfortunate that a movie such as the twenty years old Independence Day had more realistic destruction with the use of miniatures. However, once the initial destruction of London has been complete, those CGI flaws are barley seen throughout the rest of the film.
Presented in 1080p the video transfer of London Has Fallen is pretty decent. Blacks for the most part are on par and there are no signs of artifacting. Colors are a bit muted, but this was intentional as the director wanted to give a more "european" feel to the film. The audio soundtrack is truly where this Blu-ray disc shines. Presented in DTS:X the sound is amazing. This is the film that the audio engineers dreamed of when coming up with the DTS:X format. Bullets and explosions simply engulf the room around you. It's like you are actually inside the firefights that are happening on the screen.
Aside from the usual Digital HD copy of the film, London Has Fallen, unfortunately, only has two featurettes (The Making of London Has Fallen, and Guns, Knives & Explosives) included in the set. However, while these two features are short, they cram a lot of information into a total running time of approximately 21 minutes. They showcase how the streets of London were recreated on sound stages, the thought process behind making the sequel, and all the technical expertise that went into the making of the film.
It was a guilty pleasure for me seeing Mike Banning again on the big screen being a one man army because these films harken back to the big action films of the 80s that I so sorely miss today. If you are a fan of the original Olympus Has Fallen, or just the action genre in general, I highly recommend you see this film. In the meantime, one can only hope that Mike Banning will be back to save President of The United Sates one more time in the near future.
Grade: B+
Read More London Has Fallen Reviews
For more reviews please visit our film/television review section.
SPONSORED LINKS