Rules Don't Apply (2016)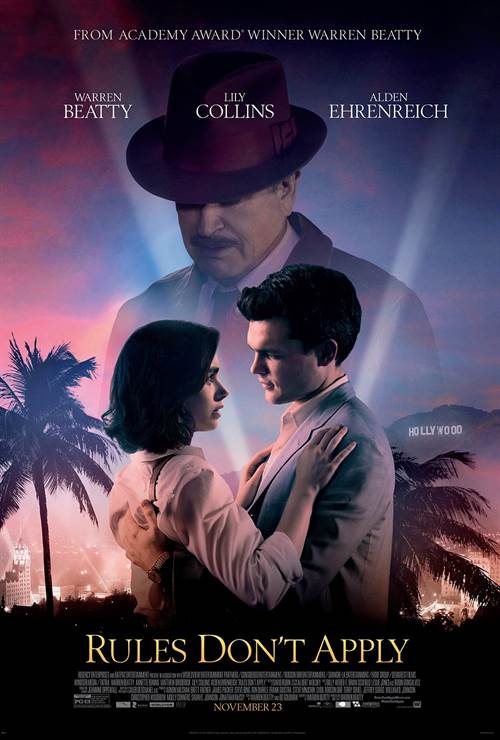 Share this:
| | |
| --- | --- |
| Director: | |
| Writers: | |
| Cast: | |
| Released: | Wednesday, November 23, 2016 |
| Length: | 126 minutes |
| Studio: | 20th Century Studios |
| Genre: | Drama |
| Rating: | Some material may be inappropriate for children under 13. |
Synopsis
An aspiring young actress (Lily Collins) and her ambitious young driver (Alden Ehrenreich) struggle hopefully with the absurd eccentricities of the wildly unpredictable billionaire (Warren Beatty), who they work for.

Purchase DVD/Blu-ray/4K UHD physical copy of Rules Don't Apply today at Amazon.com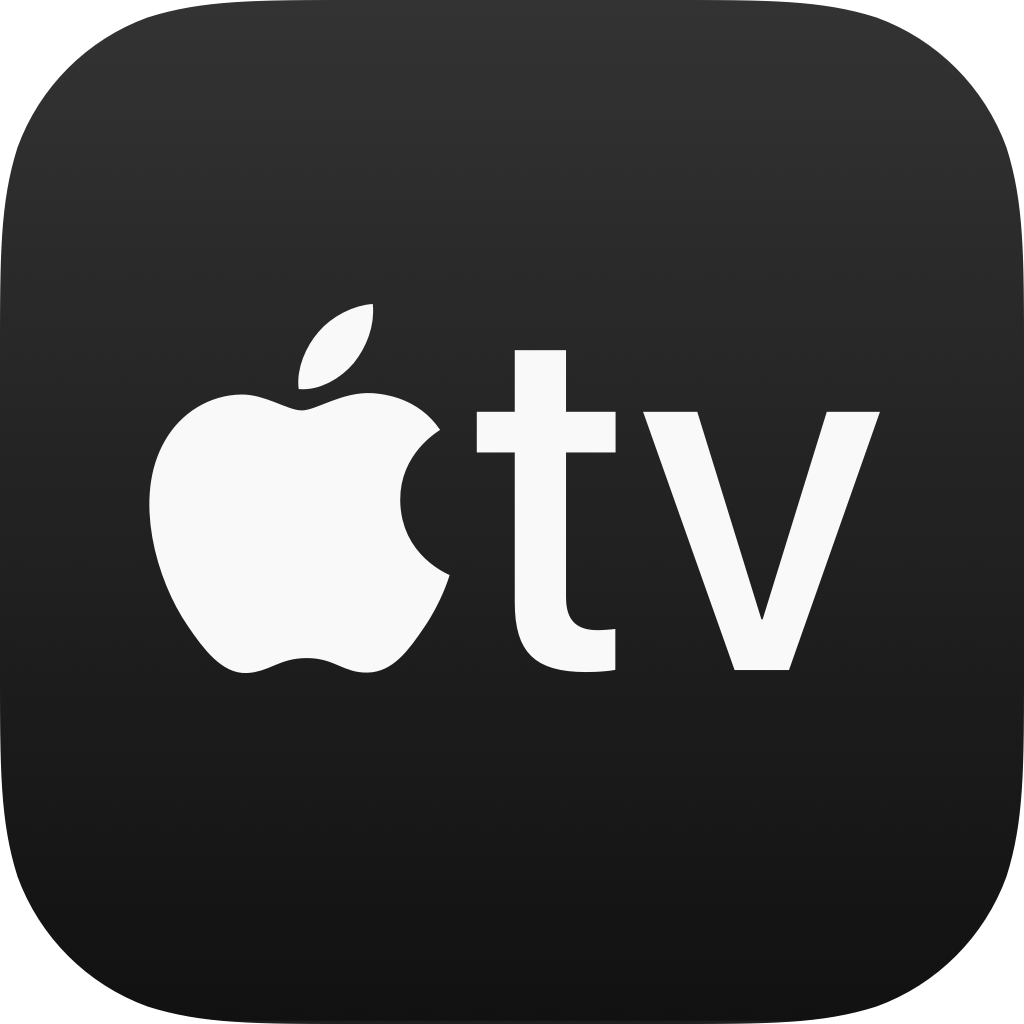 Download Rules Don't Apply in Digital HD/4K from the iTunes store.
Rules Don't Apply images are © 20th Century Studios. All Rights Reserved.


Rules Don't Apply Blu-ray Review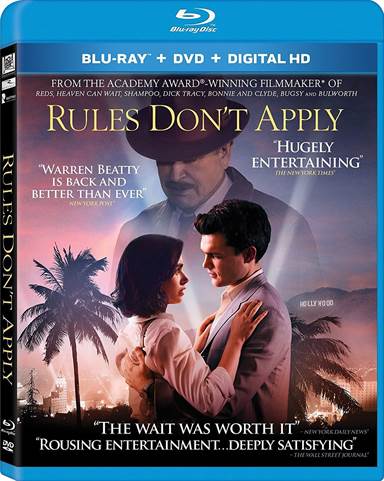 Some people thought Howard Hughes was a genius, others would call him eccentric. Some would say he was eclectic or reclusive and others would simply state he was crazy. His OCD tendencies were as famous as his deals and mountains of money, not to mention the Hollywood starlets who often accompanied him. He made money in everything from airplanes to tools, inheriting his father's company, but was most famous for his Hollywood production company and at one point he was considered to be one of the most successful men in the world. There have been biographies and movies made about him but, while Rules Don't Apply has some semblance of his story in it, it really isn't about Hughes at all.

Marla Mabrey (Lilly Collins; The Blind Side) won a local contest as Miss Apple Blossom, which got her a contract with Howard Hughes (Warren Beatty; Dick Tracy); a movie deal, a house in Los Angeles, and $400 a week. She also had a team of drivers, including Frank Forbes (Alden Ehrenreich; Hail, Caesar!), all of whom had strict instructions to not date these young women. However, over time, Marla and Frank strike up a friendship that leads to romantic feelings. The problem was that Frank had a fiancé back home and Marla felt horrible for interfering in their romantic life.

As fate would have it, Marla ends up with Mr. Hughes who seduces her and then goes off to Vegas to marry a Hollywood star. At the same time, Howard is fighting allegations of incompetence with his board at TWA Airlines. Fast forward five years and Howard, once again, must defend himself against a man who claims Howard has dementia. Suddenly, Marla and her 4-year-old son show up to help defend Howard and both he and Frank realize the boy is Howard's child. Rectifying his mistake years ago, Frank leaves Howard to reunite with Marla, literally riding off into the sunset (in a taxi).

Beatty not only stars in the film, but he wrote, directed and produced it, as well. And, to hear his wife Annette Bening (American Beauty) tell it, this has been a labor of love for Beatty for a number of years. Beatty put together an excellent team, from costume designs to production and cinematography, that help set the ambiance for the film. Beatty also has an eye for "setting the mood" and getting his actors to deliver, which helps to make the film enjoyable to watch.

Collins leads this all-star cast of who's who in Hollywood with Beatty snagging some of Hollywood's elite. She is perfectly cast as the wide-eyed, innocent small-town girl who comes to Hollywood to become a star but leaves a disillusioned, wise woman. Ehrenreich complements her well but his character becomes sort of gangsterish towards the end of the film. Other notable stars include Matthew Broderick (The Producers), Alec Baldwin (Cat in The Hat), Candice Bergen (Murphy Brown), Oliver Platt (The Big C), Ed Harris (The Abyss) and Martin Sheen (The West Wing). With such an ensemble cast, how could one go wrong?

Unfortunately, Rules Don't Apply isn't as engaging as it should be. I think Beatty got too bogged down with the minutia and, at times, the movie drags. While we invest in Marla and Frank, we don't get the same connection to Hughes. The song is catchy, though, and, as mentioned before, the production value is top notch.

The Blu-ray is presented in 1080p HD video, which enhances the cinematography but also makes the CG work stand out in a bad way. The DTS-HD Master Audio 5.1 is solid, with a full range of sounds. Collins singing the title song comes across clear and unproduced, as she sang it live during filming. The disc has a few extras, including the theatrical trailer, a gallery and a two-minute music video montage for the title song The Rules Don't Apply. The other feature is cast interview about everything from the story, the audition and rehearsal process, and Beatty as a director.

While the film has it's flaws, it has a cast that makes up for many them. It also has an underlying sweet story that will warm your heart and make you walk away with a smile on your face. It's a solid effort by Beatty and he should be proud of it.

Grade: C+
For more reviews please visit our film/television review section.
SPONSORED LINKS