Snatch (2001)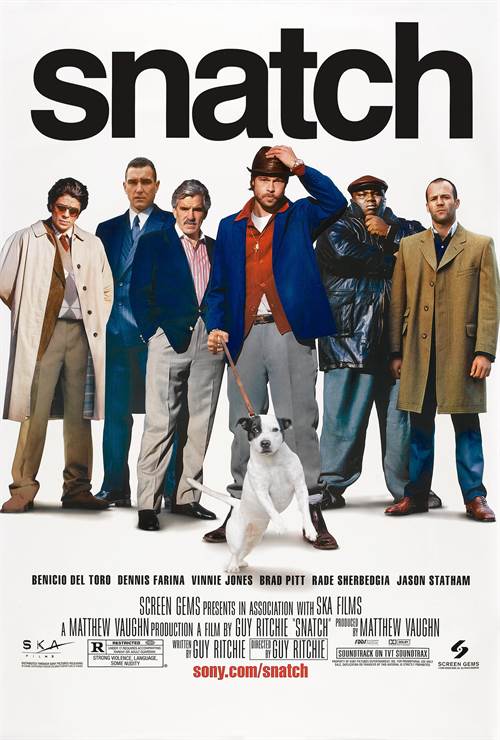 | | |
| --- | --- |
| Director: | |
| Writers: | |
| Cast: | |
| Released: | Friday, January 19, 2001 |
| Length: | 102 minutes |
| Studio: | Screen Gems |
| Genre: | Drama, Comedy |
| Rating: | Under 17 requires accompanying parent or adult guardian. |
Snatch Synopsis
When jewel thief Franky Four Fingers (Benicio Del Toro) takes a slight detour to London on route to delivering a huge stolen diamond to his boss in New York he unwittingly sets off an avalanche of sinister and comic events that wind their way through the rough and tumble worlds of bare-knuckle boxing Irish gypsies pawn shops pig farming and... a stray dog. SNATCH Guy Ritchie's brilliant follow up to his critically acclaimed Lock Stock and Two Smoking Barrels exposes us to his hip and helter-skelter view of London's gangster underbelly. Ritchie's characteristic fast-paced and constantly twisting story features a madcap ensemble cast of larger-than-life characters including Jason Statham an unlicensed boxing promoter; Stephen Graham his bumbling sidekick; Alan Ford the local underworld kingpin; Dennis Farina Franky's no-nonsense boss; Vinnie Jones a legendary thug; Rade Sherbedgia a psycho double-crossing Russian; and Brad Pitt in a hilarious turn as a fast-talking gypsy bare-knuckle boxer.

Purchase DVD/Blu-ray/4K UHD physical copy of Snatch today at Amazon.com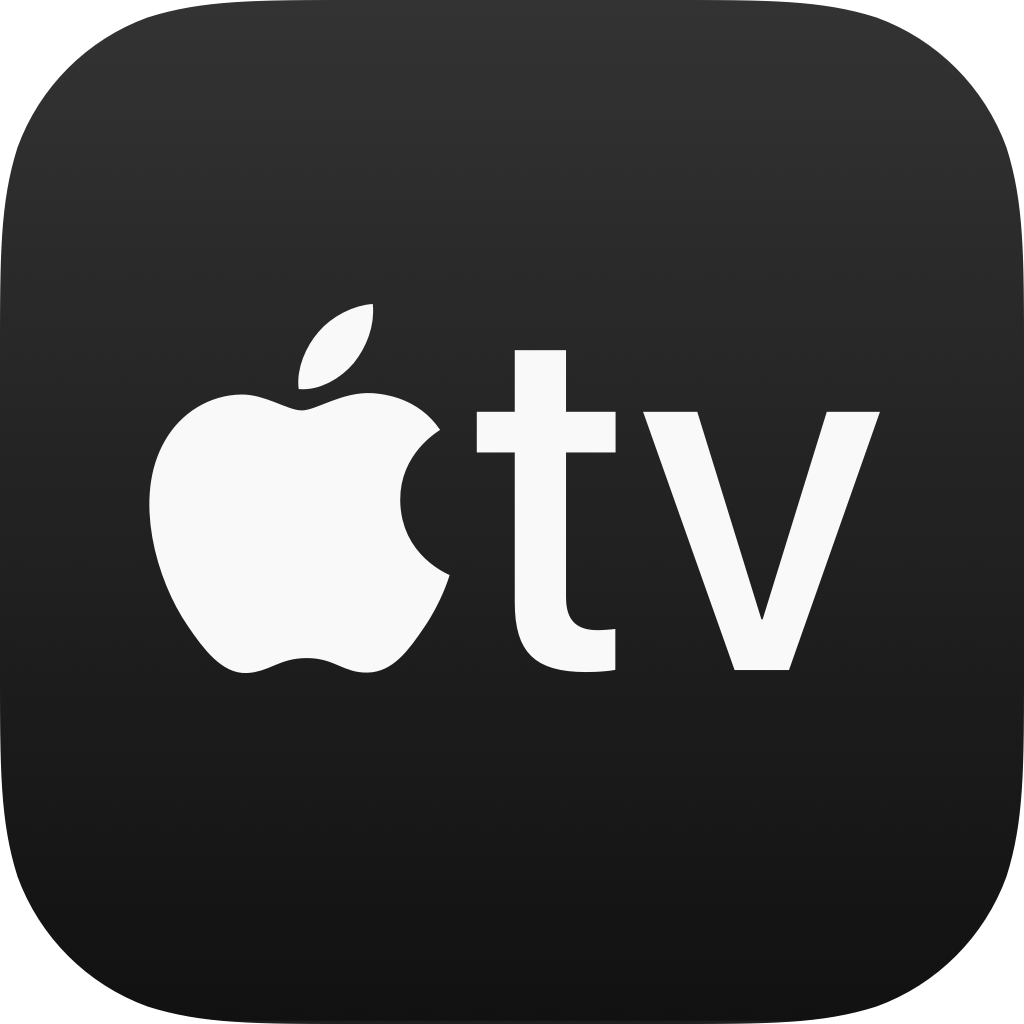 Stream Snatch in Digital HD/4K from the AppleTV store.
Snatch images are © Screen Gems. All Rights Reserved.
Snatch 4K Review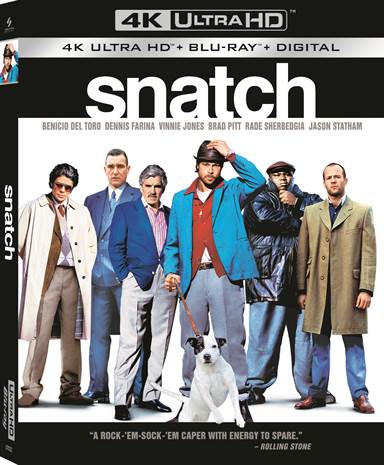 The year was 1998. Writer/director Guy Ritchie (Sherlock Holmes) released his first feature film - Lock, Stock, and Two Smoking Barrels - about a group of friends who pool their money to play in a high stake's poker game. Two years later, his sophomore movie, Snatch, received a lukewarm to favorable reception from critics but garnered plenty of praise from audiences. With a wonderful cast and plots that intersected and intertwined, Richie brought a fully fleshed-out idea to the big screen and made all 100 minutes enjoyable to watch. Twenty-one years, and a dozen additional films later, Sony Pictures has decided to release Snatch on 4K UHD.
Turkish (Jason Statham; Fast & Furious Presents Hobbs and Shaw) is a boxing promoter…for unlicensed matches. His friend Tommy (Stephen Graham; Tinker Tailor Soldier Spy) is his partner and right-hand man. Together, they find themselves in the debt of "Brick Top" Pulford (Alan Ford; An American Werewolf in London), a ruthless mob boss who will cut you up and feed you to his pigs. When their fighter gets hurt by a piker named Mickey O'Neill (Brad Pitt; Mr. & Mrs. Smith), Turkish and Tommy must convince O'Neill to not only fight against Brick Top's fighter but also to throw the fight and get knocked out in the fourth round.
Simultaneously, Franky Four Fingers (Benicio Del Toro; Sicario) makes a stop in London on his way to the United States where he is going to give his employer, Cousin Avi (Dennis Farina; Get Shorty) an 84-carat diamond he stole. However, unable to stay away from gambling, Franky shows up at a booky only to be ambushed by some amateur thieves who are there to steal the diamond for the guy who hired them. Amongst all of this, Brick Top learns of the diamond and the guys who took it and threatens them until they give him the stone.
Ritchie does numerous things right in Snatch. First, he writes a terrific script with lots of converging storylines and characters. Second, he hires a talented cast, from the old-timers like Ford and Farina to the younger guys – Stratham, Pitt, and Graham. Third, he wraps all the stories up so the viewer doesn't feel as if they are left hanging and confused. Finally, Ritchie directs the movie in a way that is uniquely Ritchie, making his films easily identifiable.
For a 4K transferred from a 35-millimeter original, Snatch has some additional details but not what I would consider extremely sharp or clean. I have seen older remastered movies that are more impressive. This version is certainly better than the original 1080p disc but a little disappointing in comparison to other restored movies.
The Dolby Atmos audio is a little stronger as compared to the video quality and the surround sound is transformative to the viewer's experience. Ambient noise is crisp and robust and sits comfortably in the surround speakers. Dialogue, while well-written (I'm sure), is deliberately slurred making it incredibly difficult to understand.
Besides the 4K, Blu-ray, and a Digital HD download, the combo pack comes with previously released extras including Director & Producer Commentary, Deleted Scenes with Optional Commentary, "Making Snatch" Featurette, Storyboard Comparisons, and Video Photo Gallery. As extras go, they feel a little light and thin, but they are better than nothing.
As Ritchie's second feature film, Snatch is well done and shows inklings of the master craftsman he will eventually become. The biggest problem with the movie is that the accents the actors are using make it very difficult to understand the dialogue except for Pitt…his lines are absolutely IMPOSSIBLE to figure out, which, as one could imagine, is annoying and confusing.
Snatch has numerous events going on at the same time, which can be annoying, however, it is very well made and offers something different from the "paint by numbers" formula movies we so often see.
Grade: B
-- Allison Rose
For more reviews please visit our film/television review section.
SPONSORED LINKS