Real Steel (2011)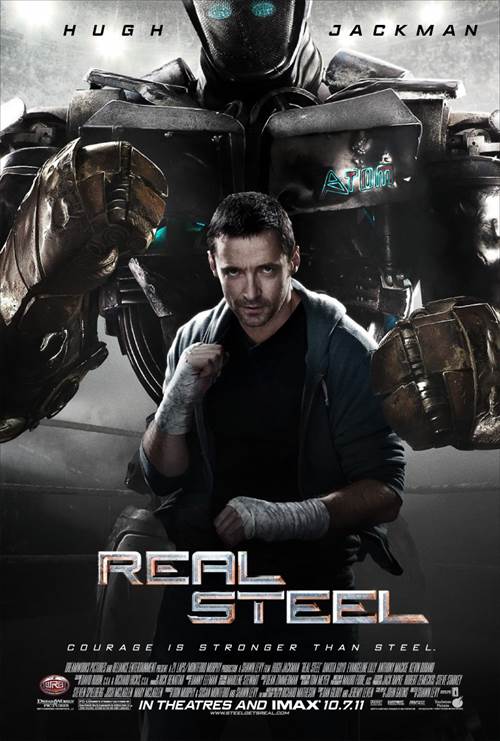 Share this:
| | |
| --- | --- |
| Director: | |
| Writers: | |
| Cast: | |
| Released: | Friday, October 7, 2011 |
| Length: | 127 minutes |
| Studio: | Walt Disney Pictures |
| Genre: | Sci-Fi/Fantasy, Action/Adventure |
| Rating: | Some material may be inappropriate for children under 13. |
Synopsis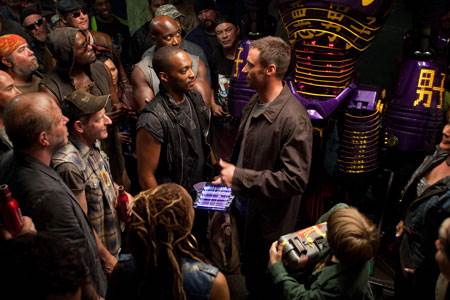 A gritty, white-knuckle, action ride set in the near-future, where the sport of boxing has gone hi-tech, "Real Steel" stars Hugh Jackman as Charlie Kenton, a washed-up fighter who lost his chance at a title when 2000-pound, 8-foot-tall steel robots took over the ring. Now nothing but a small-time promoter, Charlie earns just enough money piecing together low-end bots from scrap metal to get from one underground boxing venue to the next. When Charlie hits rock bottom, he reluctantly teams up with his estranged son Max (Dakota Goyo) to build and train a championship contender. As the stakes in the brutal, no-holds-barred arena are raised, Charlie and Max, against all odds, get one last shot at a comeback.

Purchase DVD/Blu-ray/4K UHD physical copy of Real Steel today at Amazon.com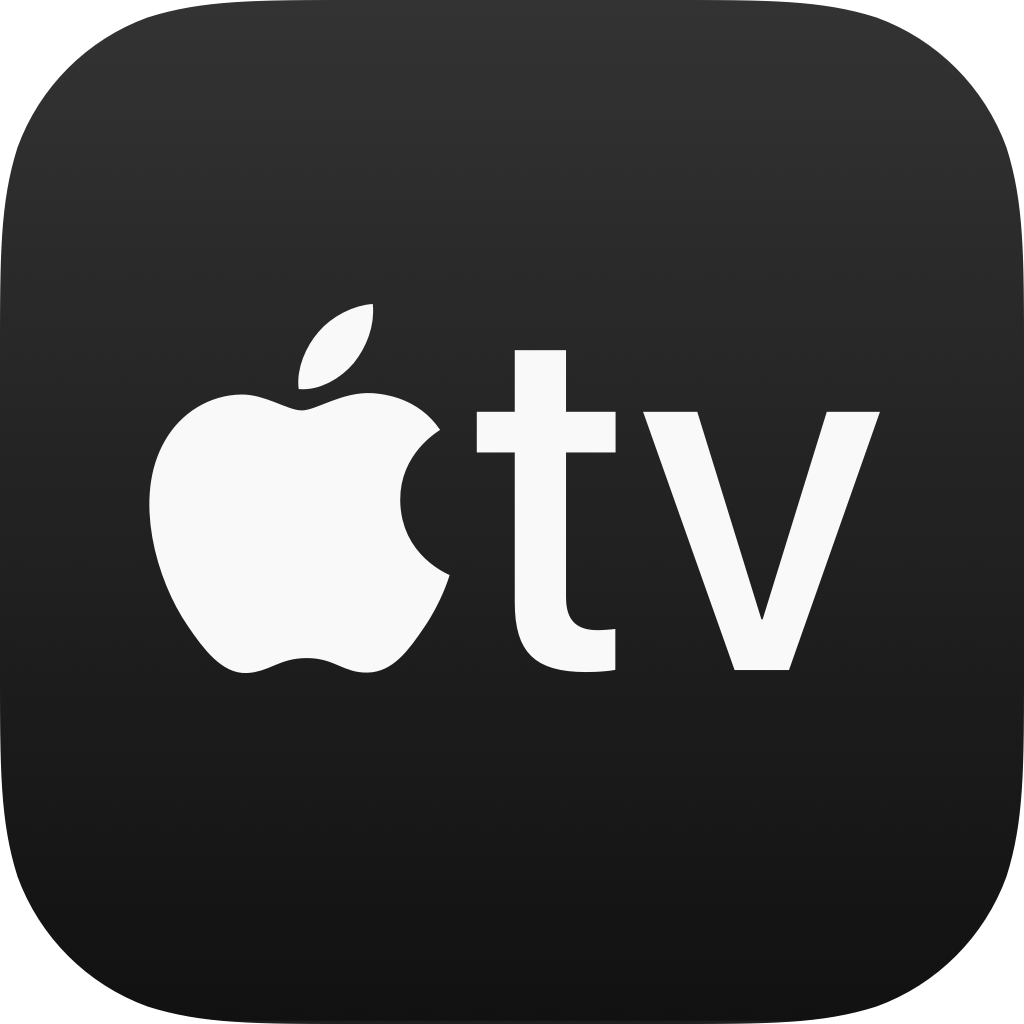 Download Real Steel in Digital HD/4K from the iTunes store.
Real Steel images are © Walt Disney Pictures. All Rights Reserved.
Real Steel Theatrical Review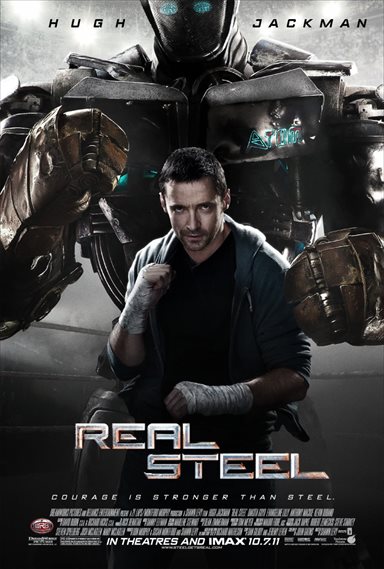 It's not Rocky, it's Real Steel, but you would think you were watching the great boxing film in another dimension. The gritty, action packed fight film blows the lid off some extreme robots on it's way to being an entertaining film for those who like a good punch fest. I liked this film for the action, comedy and father-son relationship.

It's the year 2020 and human-to-human boxing has been moved aside for the exciting 2000 pound 8 foot steel robot contenders who draw crowds and gambling from around the world. It's a big business with huge purses for the right boxing events.

Down on his luck ex-boxer Charlie Kenton (Hugh Jackman) has just had his bot destroyed in a bout and heads back to his hometown gym. The only thing left for him to do is sign custody papers for his deceased ex-wife's parents to take his estranged son Max (Dakota Goyo) to live with them. Needing money to purchase another bot Charlie makes a big money deal with his ex-wife's father in exchange for his signature. The deal would include keeping max for the summer while the couple takes a trip to Europe. When Max gets to go on the road with Charlie for a robot fight however, their relationship gets complicated.

Real Steel has an explosive script and director Shawn Levy fills every inch of the screen with hard-hitting robot action. Much like Transformers, the robots here move about so realistically that it's like having a ringside seat in the future of boxing. Levy keeps the film moving at a fast clip making the 2 hours plus an exciting event. In fact, I can see sequel written all over Real Steel involving an option for a rematch.

Levy's biggest challenge in Real Steel concerns two main points. He has to show that Charlie is so caught up in the world of bot boxing, that Max becomes second. In addition he must create Max as a boy who becomes so disheartened with Charlie that he'd rebel. Levy comes up a winner here with his casting of Goyo and Jackman filling those roles.

Jackman puts on a great show and makes his character a tough adversary much like his cage fighting Wolverine. But, his boxing style had to be more refined for the movie and director Levy provided Jackman with the best. Sugar Ray Leonard was hired on as boxing consultant for the fighting and taught Jackman how to box. He also worked on the moves of Atom the robot in tandem with Jackman using the art of green screen motion-capture. Leonard also choreographed real boxers that were hooked up to motion capture for the other robots in the film, showing them his boxing skills he used in the ring.

A standout performance by Dakota Goyo as Max makes the film work. The feisty kid has his mind set on winning big when he finds a worn-out 'fighting robot'. Goyo works well with Levy turning out a stubborn yet emotional character that becomes very likable.

The film is rated PG-13 for some violence, intense action, and brief language, but nothing more than you see in the Transformer films. As a side note: Besides Rocky, one other film comes to mind that brought back flashes of a similar storyline. It's called Over The Top. Both Sylvester Stallone movies, the two films are worth a rent on Blu-ray/DVD.

FINAL ANALYSIS: A good story with awesome action to boot.
-- John Delia
Read More Real Steel Reviews
For more reviews please visit our film/television review section.
A gritty, white-knuckle, action ride set in the near-future, where the sport of boxing has gone hi-t...

A gritty, white-knuckle, action ride set in the near-future, where the sport of boxing has gone hi-t...

A gritty, white-knuckle, action ride set in the near-future, where the sport of boxing has gone hi-t...
SPONSORED LINKS