The Suicide Squad (2021)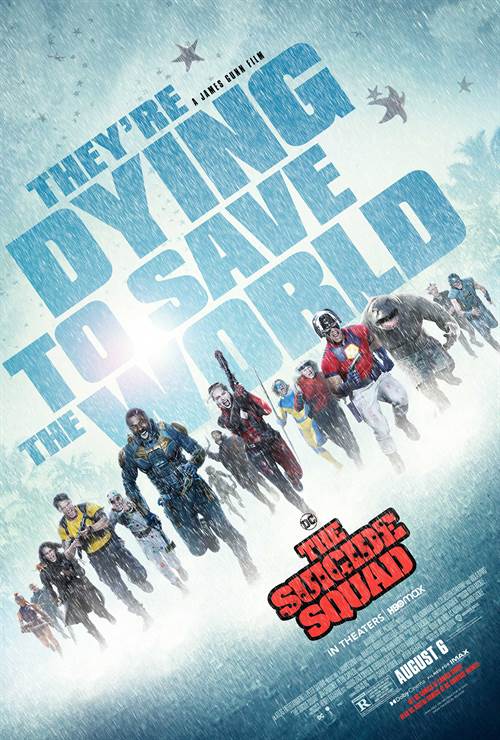 | | |
| --- | --- |
| Director: | |
| Writers: | |
| Cast: | |
| Released: | Friday, August 6, 2021 |
| Length: | 132 minutes |
| Studio: | Warner Bros. |
| Genre: | Action/Adventure, Sci-Fi/Fantasy |
| Rating: | Under 17 requires accompanying parent or adult guardian. |
Synopsis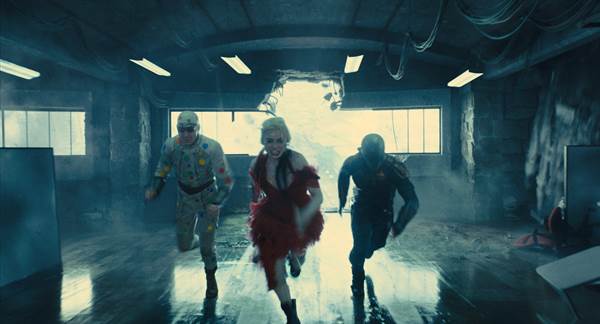 Welcome to hell—a.k.a. Belle Reve, the prison with the highest mortality rate in the US of A. Where the worst Super-Villains are kept and where they will do anything to get out—even join the super-secret, super-shady Task Force X. Today's do-or-die assignment? Assemble a collection of cons, including Bloodsport, Peacemaker, Captain Boomerang, Ratcatcher 2, Savant, King Shark, Blackguard, Javelin, and everyone's favorite psycho, Harley Quinn. Then arm them heavily and drop them (literally) on the remote, enemy-infused island of Corto Maltese. Trekking through a jungle teeming with militant adversaries and guerrilla forces at every turn, the Squad is on a search-and-destroy mission with only Colonel Rick Flag on the ground to make them behave…and Amanda Waller's government techies in their ears, tracking their every movement. And as always, one wrong move and they're dead (whether at the hands of their opponents, a teammate, or Waller herself). If anyone's laying down bets, the smart money is against them—all of them.

Purchase DVD/Blu-ray/4K UHD physical copy of The Suicide Squad today at Amazon.com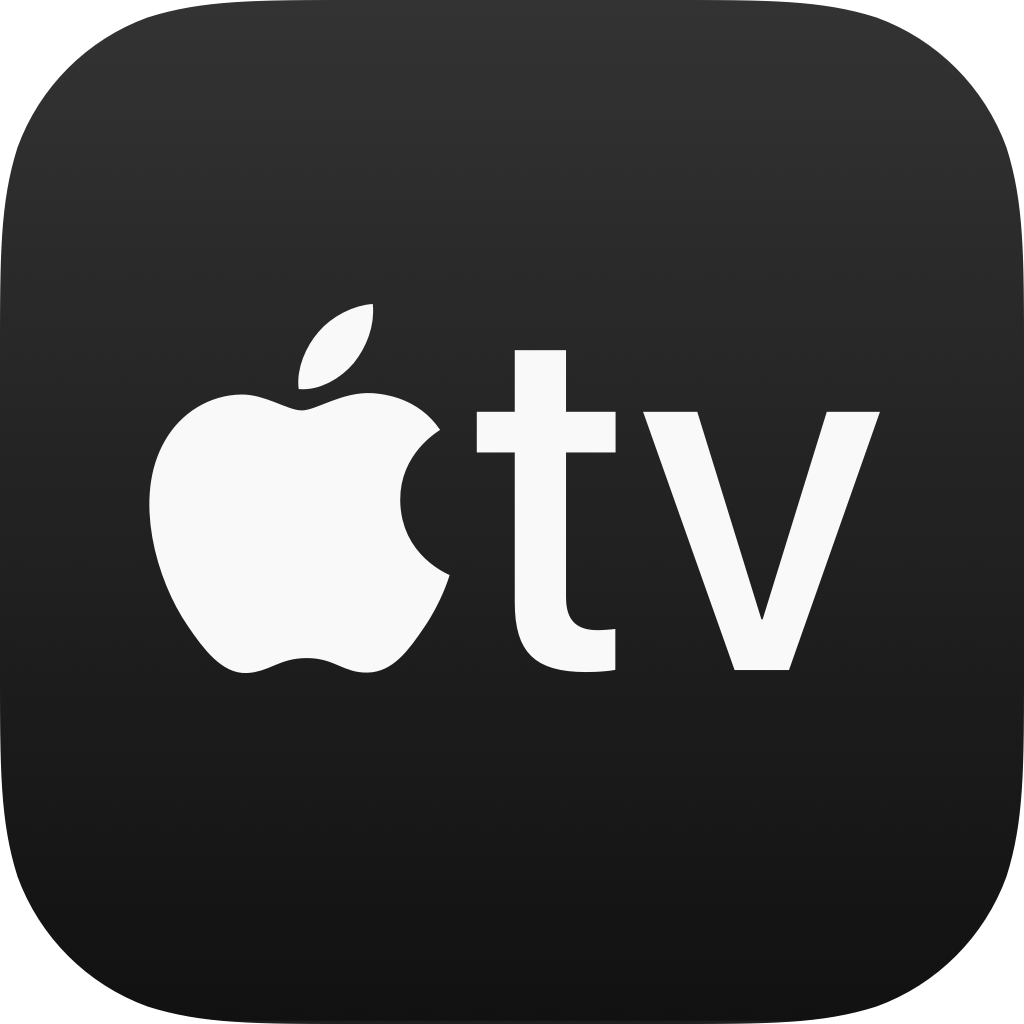 Download The Suicide Squad in Digital HD/4K from the iTunes store.
Listen to the The Suicide Squad soundtrack on Apple Music.
The Suicide Squad images are © Warner Bros.. All Rights Reserved.
See An Advanced Screening of The Suicide Squad in Florida
7/29/2021 10:21 PM EST
Five years ago, audiences watched as Amanda Waller (Viola Davis; Fences) took a group of dangerous criminals out of prison to combat a supernatural being in SUICIDE SQUAD.   Next week, her band of misfit toys heads on another mission, this time on a South American island, in the sequel, THE SUICIDE SQUAD.  Warner Bros., in conjunction with FlickDirect, would like to offer some lucky winners one el...
More>>
HBO Max Gives 8 Episode Order to Suicide Squad Spinoff Peacemaker
9/23/2020 2:10 PM EST
"Peacemaker", a spinoff of "Suicide Squad", has been given a straight-to-series order from HBO Max. John Cena will be reprising the title role.James Gunn, who directed and write the film, will also be reprising his roles to write the series as well as direct some episodes. "'Peacemaker' is an opportunity to delve into current world issues through the lens of this superhero/supervillain/and world's...
More>>
Idris Elba to Star as Deadshot in Suicide Squad 2
3/7/2019 2:39 PM EST
It was recently reported that Will Smith wouldn't be appearing in the upcoming sequel to Suicide Squad as his character Deadshot. Now, we have learned that Idris Elba will be taking over the character from Smith.It has been reported that Elba met with director James Gunn last week and was their only choice as a replacement for Smith. So far, this is the only confirmation of an actor that will be s...
More>>
Gavin O'Connor In Talks to Direct Suicide Squad 2
9/6/2017 10:26 PM EST
Suicide Squad 2 lost director David Ayer recently but now it looks like production will be back on track with the addition of Gavin O'Connor. O'Connor will not only write the script but he is also in talks to direct the film.The first film earned over $745 million worldwide and starred Will Smith, Margot Robbie, and Jared Leto. Production for Suicide Squad 2 is set to begin in 2018.PHOTO: MATT BAR...
More>>
The Suicide Squad Theatrical Review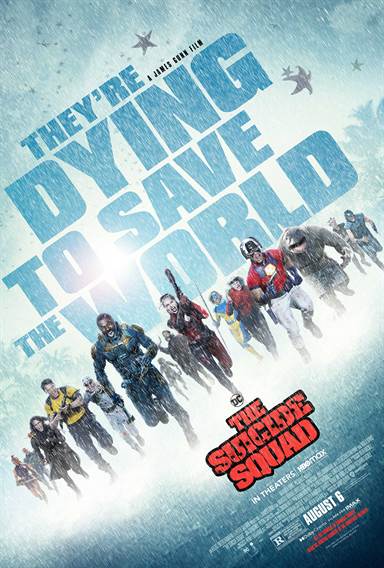 Every good superhero comic book must have a supervillain or two but what happens when a group of villains are forced to work together as a kind of super antihero team? In 1959 DC comics first introduced the Suicide Squad. A more modern version debuted in 1987 and the most recent incantation is called Task Force X. These criminals are recruited to go on dangerous missions and in exchange, they get reduced sentences, special privileges, or even parole.
Five years ago, DC films brought Suicide Squad to the big screen with some heavy-hitting actors including Will Smith (Men in Black), Margot Robbie (The Wolf of Wall Street), Jared Leto (Dallas Buyers Club), and Viola Davis (Fences). This week they are releasing a sequel, The Suicide Squad, in theaters, and while Robbie and Davis return, this cast is much more eclectic.
The Island of Corto Maltese has always had a peaceful relationship with the United States but when the military stage a coup, killing the president and his family, The United States sends in the Suicide Squad to retrieve some top-secret research. Unfortunately, most of the team is killed on the beach before they can even get close to the research facility.
However, a second-team hits the beach at the opposite end of the Island and, with the first team used as a diversion, they manage to make it alive. With their mission underway, they accidentally kill a group of mercenaries but are helped anyway to find the research facility. Led by Bloodsport (Idris Elba; Thor: Ragnarok), Polka Dot Man (David Dastmalchian, The Dark Knight), King Shark (Voiced by Sylvester Stallone; First Blood), Peacemaker (John Cena; Bumblebee), and Ratcatcher 2 (Daniela Melchior; Massa Fresca), manage to infiltrate the facility, only to discover a huge, starfish-shaped alien named Starro. Armed with the proof of US involvement, The Suicide Squad tries to kill Starro and return home alive.
Robbie is amazing as Harley Quinn and her casting is one of the best in the DC Universe. I could watch a movie with her playing Quinn any night of the week. Davis is ruthless, cold, and cunning, as she should be for someone overseeing a group of supernatural/psychotic killers. Elba is an excellent addition and if we couldn't have Smith with his sharp-witted, steely calm charm, Elba makes a strong replacement. Cena is Cena playing a douchebag super villain with his own personal agenda. The rest of the cast is solid, and they mesh well together.
If you go into this movie thinking it is going to be like the 2016 film, you will be disappointed. It has a completely different look and feel and is more kid-like and joking but not in a good way. The movie is too long, and the female cast members, Davis, Robbie, and Melchior outshine most of the male cast with the possible exception of Elba. Director James Gunn (The Guardians of the Galaxy) gives the film the same groan-worthy humor as Guardians but, in this case, the result isn't nearly as charming.
The giant killer, Starro, is a cross between Sauron, the Stay puff Marshmallow man, and Godzilla. It is stupid and looks like a large, colorful Unicorn with shades of Blue and Pink, which, let's face it, is not the most menacing color palette.
The Suicide Squad misses the mark almost from the very beginning as it makes its descent into the bowels of filmmaking. If it wasn't for Robbie, this movie would have been a total loss, despite there being a few comedic moments that were somewhat humorous.
Super bloody and unbelievably stupid, this one just didn't cut it.
Grade: D+
-- Allison Rose
For more reviews please visit our film/television review section.
For today's home video review, FlickDirect's Austin Putnam discusses THE SUICIDE SQUAD in 4K UHD Com...

First look behind the scenes at James Gunn's The Suicide Squad #DCFandome...

Welcome to hell—a.k.a. Belle Reve, the prison with the highest mortality rate in the US of A. ...
Welcome to hell—a.k.a. Belle Reve, the prison with the highest mortality rate in the US of A. ...

YOU. ARE. NOT. READY. But here we go anyway! Buckle up for the ultimate character reveals from @Jame...
SPONSORED LINKS