Theatrical, 4K UHD, Digital HD, and Blu-ray Reviews
Here at FlickDirect, our goal is to provide up-to-date reviews on theatrical, home entertainment, and television series. Check out the reviews of upcoming films or programming, and even our take on the classsics.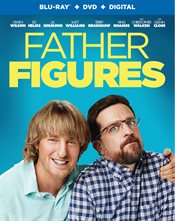 Father Figures
Allison Hazlett-Rose |
Apr 03, 2018
Father figures is a fun, road trip kind of movie that brings two brothers closer together. |
Full Review...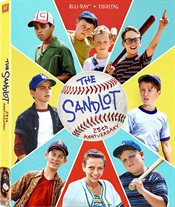 The Sandlot: 25th Anniversary Edition
Allison Hazlett-Rose |
Mar 30, 2018
The Sandlot is a funny, feel-good movie that reminds us of a simpler time both in the country and our own lives. These boys offer hope and optimism and good, old-fashioned fun and the movie pulls us in and gets us invested early on making the viewer want to stay until the very end. |
Full Review...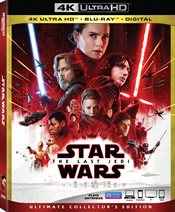 Star Wars: The Last Jedi
Allison Hazlett-Rose |
Mar 26, 2018
Sometimes the technology of 4K can be problematic with special effects especially in older films but that is not the case here. The 2160p resolution of Star Wars: The Last Jedi is fantastic, especially when viewing the final fight scene. |
Full Review...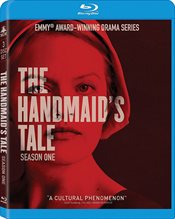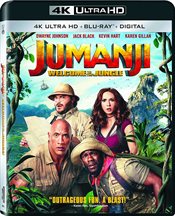 Jumanji: Welcome to the Jungle
Maureen Buccellato |
Mar 23, 2018
Generally, I'm not a fan of remakes and sequels as they are never as good as the original but Jumanji: Welcome To The Jungle is the rare exception. |
Full Review...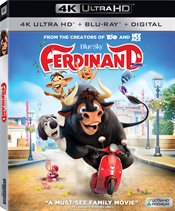 Ferdinand
Allison Hazlett-Rose |
Mar 20, 2018
Ferdinand offers a timeless message of acceptance and inclusion while combining Hispanic culture and a lesson in bullfighting. |
Full Review...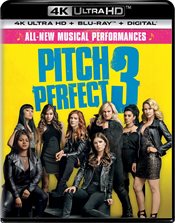 Pitch Perfect 3
Victoria L Hanson |
Mar 20, 2018
Pitch Perfect 3 was an exciting movie which introduced many new aspects of the characters that we haven't seen before. It shows them as more mature in the ways they approach the situations. |
Full Review...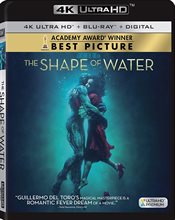 The Shape of Water
Allison Hazlett-Rose |
Mar 19, 2018
There are numerous reasons why The Shape of Water won several Oscar awards.  It's an interesting story that is beautifully acted and masterfully directed. |
Full Review...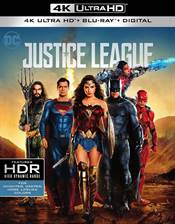 Justice League
Nathan M Rose |
Mar 15, 2018
Even though Justice League is not a perfect film, it is still a fun ride and an amazing experience on 4K UHD into a great world that Zack Snyder cultivated throughout the years. |
Full Review...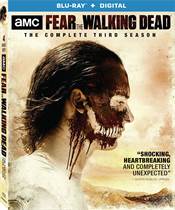 Fear The Walking Dead: The Complete Third Season
Leonard Buccellato |
Mar 13, 2018
Fear the Walking Dead Season 3 is a great progression for this spinoff show.  Most shows are seldom perfect, but here is a great example of the writers learning from their mistakes and improving on, a somewhat tired genre. |
Full Review...