Movie Reviews, Digital HD Reviews, and Streaming Reviews
Here at FlickDirect, our goal is to provide up-to-date reviews on theatrical, home entertainment, and television series. Check out the reviews of upcoming films or programming, and even our take on the classsics.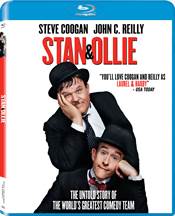 Stan & Ollie
Allison Skornick-Rose |
Apr 01, 2019
Overall, Stan & Ollie is a heartwarming film that takes you back into a time that no longer exists.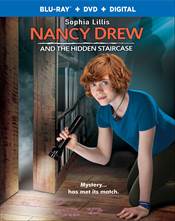 Nancy Drew and the Hidden Staircase
Maureen Buccellato |
Apr 01, 2019
Overall, this is an enjoyable film, great for pre-teens and young teens, as well as any lifelong Nancy Drew fan, no matter what your age.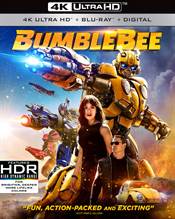 Bumblebee
Allison Skornick-Rose |
Mar 29, 2019
As far as Transformers films go, Bumblebee ranks among the better of the group in the series.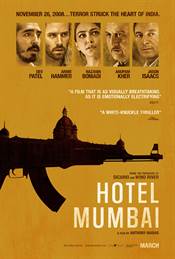 Hotel Mumbai
Alyn Darnay |
Mar 28, 2019
Hotel Mumbai is one of those films that will stay with you long after you leave the theater. It's the type of skillfully made thriller that only comes around once in a while. Don't miss it.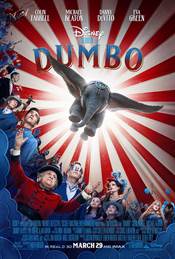 Dumbo
Allison Hazlett-Rose |
Mar 27, 2019
Burton deserves credit for making this film not nearly as dark as many of his other features and the vibrant colors of the circus are definitely a departure from his usual darker tones.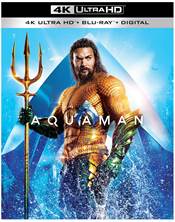 Aquaman
Allison Hazlett-Rose |
Mar 26, 2019
If you are a Momoa or DC comics fan you will be pleased to know that this Aquaman is a quality version and won't disappoint even the most skeptical amongst us.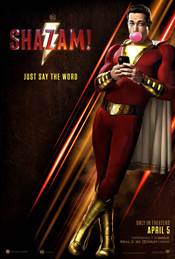 Shazam!
Allison Hazlett-Rose |
Mar 23, 2019
Shazam! Is humorous, heartwarming, and lighthearted...Unless you are coldhearted, you will most likely walk out of the theater with a smile on your face after enjoying a few laughs.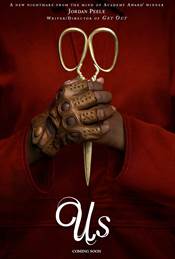 Us
Allison Hazlett-Rose |
Mar 20, 2019
Us is certainly one of the smarter horror/thriller movies that have come about in the past several years (besides Get Out) and Peele knows how to terrify us without gore or crazy jump scares.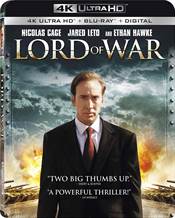 Lord of War
Leonard Buccellato |
Mar 19, 2019
Lord of War, is a surprising morality tale of Evil vs. Evil where good seems to have been pushed to the side.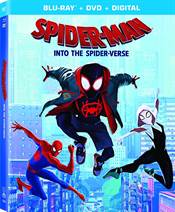 Spider-Man: Into The Spider-Verse
Maureen Buccellato |
Mar 19, 2019
Spider-man: Into the Spider-verse is an amazing piece of art and is, to-date, the best rendition of Spider-man that has ever been animated.