300 (2007)
| | |
| --- | --- |
| Director: | |
| Writers: | |
| Cast: | |
| Released: | Friday, March 9, 2007 |
| Length: | 117 minutes |
| Studio: | Warner Bros. |
| Genre: | Action/Adventure |
| Rating: | Under 17 requires accompanying parent or adult guardian. |
300 Synopsis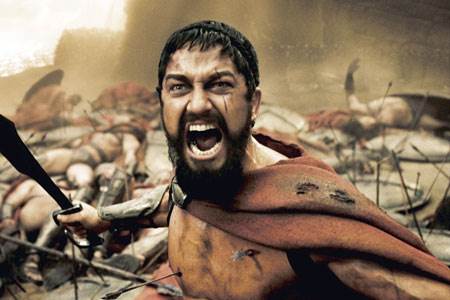 Based on the epic graphic novel by Frank Miller, 300 is a ferocious retelling of the ancient Battle of Thermopylae in which King Leonidas (Gerard Butler) and 300 Spartans fought to the death against Xerxes and his massive Persian army. Facing insurmountable odds, their valor and sacrifice inspire all of Greece to unite against their Persian enemy, drawing a line in the sand for democracy. The film brings Miller's (Sin City) acclaimed graphic novel to life by combining live action with virtual backgrounds that capture his distinct vision of this ancient historic tale.

Warner Bros. Pictures Presents in Association with Legendary Pictures and Virtual Studios, a Mark Canton / Gianni Nunnari Production, 300. Directed by Zack Snyder (Dawn of the Dead), the film stars Gerard Butler (Phantom of the Opera), Lena Headey (The Brothers Grimm), David Wenham (The Lord of the Rings trilogy), Vincent Regan (Troy), Rodrigo Santoro (Love Actually) and Dominic West (The Forgotten). Gianni Nunnari (The Departed), Mark Canton, Bernie Goldmann (Land of the Dead) and Jeffrey Silver (Training Day) are the producers. Snyder and Kurt Johnstad adapted the graphic novel by Frank Miller and Lynn Varley, with a previous draft of the script by Michael Gordon. The executive producers are Frank Miller, Deborah Snyder, Craig J. Flores, Thomas Tull, William Fay and Benjamin Waisbren. The creative behind-the-scenes team is led by director of photography Larry Fong, production designer James Bissell, editor Bill Hoy and costume designer Michael Wilkinson. The stunt coordinator is Damon Caro and the special effects make up and creature effects team are Mark Rappaport and Shaun Smith. Music is by Tyler Bates.

Purchase DVD/Blu-ray/4K UHD physical copy of 300 today at Amazon.com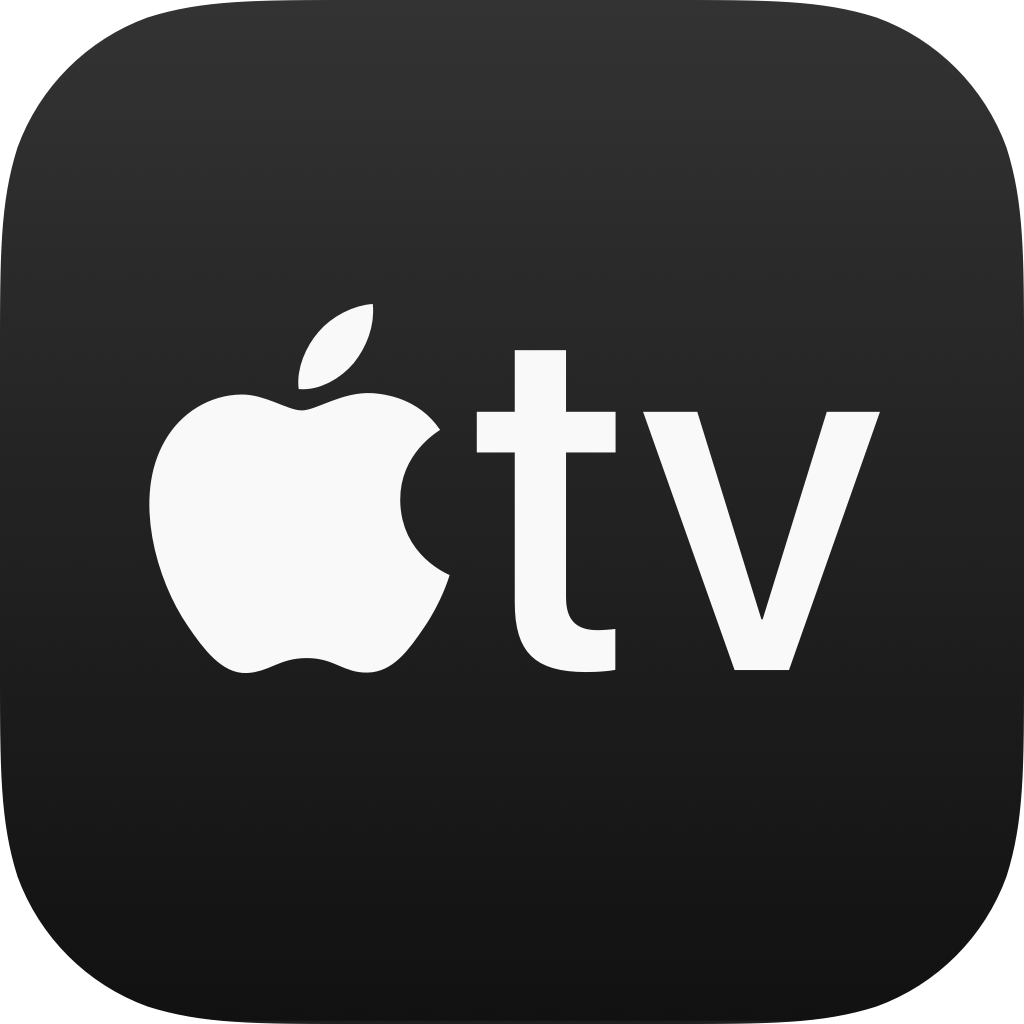 Stream 300 in Digital HD/4K from the AppleTV store.
Listen to the 300 soundtrack on Apple Music.
300 images are © Warner Bros.. All Rights Reserved.
Eva Green to Star in 300 Prequel
12/19/2011 4:32 PM EST
Eva Green, who starred in "casino Royale" and "Camelot", is currently in negotiations to play the female lead, Artemisia, in "300: Battle of Artemisia".The film would be the prequel to 2006's "300". Artemisia is the one who convinces Xerxes to gather an army and attack against the Spartans at Thermopylae.Mark Canton, Gianni Nunnari, Bernie Goldman, Zack Snyder, Deborah Snyder and Thomas Tull will ...
More>>
"300" Sequel In Production
6/28/2011 3:08 PM EST
There will be a follow up film to the blockbuster hit, "300", according to Deadline.  The film will be titled "300: Battle of Artemisia".The Battle of Artemisia was a group of naval battles that took place between the Greeks and the Persians. Theses battles were going on at the same time the infamous Battle of Thermopylae.Zack Snyder was originally going to be directing the film, but with "Man of ...
More>>
300 4K Review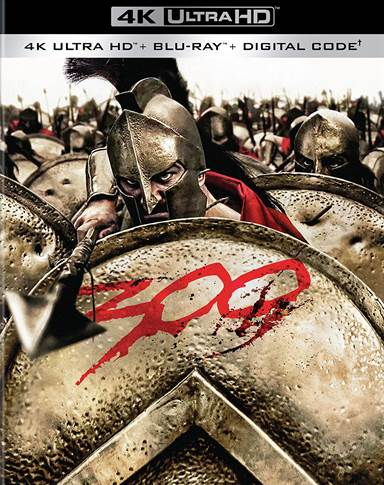 This. Is. Sparta!!!!! With those three little words spoken back in 2006, actor Gerard Butler (Law Abiding Citizen) and director Zach Snyder (Man of Steel) became part of cinematic history.
It all began when graphic novelist Frank Miller (Sin City) decided to write a story about the Battle of Thermopylae which reportedly took place in 480 B.C. He brought his unique style to the page in a bloody retelling of how 300 Greek Soldiers took on a few hundred thousand (some claim almost two million) Persians and held them off from attacking Greek lands, at least temporarily.
From a young age, Spartan boys are taught to fight, first by their fathers and then, at the age of seven, by warriors at a school away from their families. This is how Leonidas (Butler) was raised until he was old enough to become King of the Greek city-state Sparta. As the Persian Empire grew, it was only a matter of time before they would want to obtain Greek lands as well. They sent a Persian Herald and envoy to Sparta demanding "earth and water", a gesture symbolizing submission to the God-King Xerxes (Rodrigo Santoro; Ben-Hur). King Leonidas answered this "demand" by throwing the herald and the envoy into a deep well, essentially declaring war on Persia.
Leonidas, against the law of the Oracle, took 300 of his soldiers, along with a few thousand men from other Greek city-states, towards the enemy army, which greatly outnumbered the Greeks. They stopped at Thermopylae, "Hot Gates", making their stand. Because of the way Thermopylae was structured, the Greeks stood a better chance of defending their ground, despite the size of the Persian Army. After three days of fighting, the Spartans remained unmoved from their position while the Persians lost countless soldiers. Unfortunately for Leonidas and the Spartans, a rejected Greek named Ephialtes (Andrew Tiernan; The Pianist) becomes a traitor and tells King Xerxes where there is a path so the army could surround the Greeks, leading to their downfall.
Butler encompasses the demeanor of a mighty and powerful king/warrior whom men would follow into battle. His soldiers are made up of a fine group of actors including David Wenham (The Lord of the Rings: The Two Towers), Michael Fassbender (X-Men: First Class), and Tom Wisdom (Pirate Radio). Joining them are Lena Headey (Game of Thrones) as Leonidas' queen, Santoro as Xerxes, and Dominic West (Tomb Raider), as the dirty Spartan Politician who betrays Leonidas. Together they are an excellent group of actors.
The 4K Blu-ray has amazing picture quality, which works well with Snyder's highly stylized visuals. Even though the color palette is muted, the details are still sharp and the red of the Spartans uniforms pop. The True HD Dolby Atmos audio is rich with layers of sound being laid one on top of the other. The surround speakers get a workout, especially during the battle scenes causing the viewer to feel as if they are part of the battle instead of just watching it.
The extras are a mixed bag of previously released material and include: Audio Commentary, The 300: Fact or Fiction?, Who Were the Spartans?: The Warriors of 300, Preparing for Battle: Test Footage, Frank Miller Tapes, The Making of 300, Making 300 in Images, Production Webisodes, and Deleted Scenes.
Snyder showcases his unique style with plenty of slow-motion shots and a plethora of blood and gore. These would become staples in his repertoire, but this is one of the first-time audiences would see them utilized so heavily. The visuals have a sense of "graphic novel artwork", which was intentional and, while it makes for some interesting backgrounds, it also makes for some very fake looking moments, especially on the 4K transfer.
As epic, ancient Greek battle films go one could do a hell of a lot worse than 300 and over time the movie has garnered a sort of cult-like following. While a little violently graphic, 300 is a solid film by a terrific storyteller utilizing a wonderful cast to their fullest.
I recommend this one for your home entertainment library.
Grade: B+
Read More 300 Reviews
For more reviews please visit our film/television review section.
SPONSORED LINKS