Amanda Seyfried
Lovelace (2013)
In 1972—before the internet, before the porn explosion—Deep Throat was a phenomenon: the first scripted pornographic theatrical feature film, featuring a story, some jokes, and an unknown and unlikely...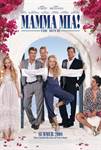 Mamma Mia! (2008)
Sophie has just one wish to make her wedding perfect: to have her father walk her down the aisle. Now she just has to find out who he is... Join the music, laughter and fun of the irresistibly charming...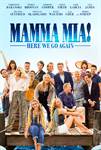 Mamma Mia! Here We Go Again (2018)
Get ready to sing and dance, laugh and love all over again.Ten years after Mamma Mia! The Movie grossed more than $600 million around the world, you are invited to return to the magical Greek island of...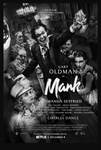 Mank (2020)
Director David Fincher's black-and-white period drama MANK is the behind-the-scenes story of how screenwriter Herman J. "Mank" Mankiewicz (Gary Oldman) collaborated with wunderkind filmmaker Orson Welles...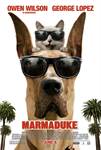 Marmaduke (2010)
Marmaduke, the world's most lovable Great Dane, leaps from comic strip fame to big screen stardom. In this family comedy event, the "Duke" is living large in Orange County, California. But fitting in with...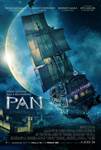 Pan (2015)
Offering a new take on the origin of the classic characters created by J.M. Barrie, the action adventure follows the story of an orphan who is spirited away to the magical Neverland. There, he finds both...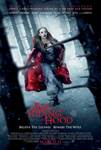 Red Riding Hood (2011)
Valerie (Amanda Seyfried) is a beautiful young woman torn between two men. She is in love with a brooding outsider Peter (Shiloh Fernandez), but her parents have arranged for her to marry the wealthy Henry...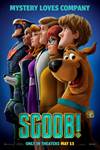 Scoob! (2020)
"SCOOB!" reveals how lifelong friends Scooby and Shaggy first met and how they joined with young detectives Fred, Velma and Daphne to form the famous Mystery Inc. Now, with hundreds of cases solved and...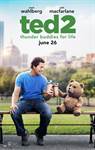 Ted 2 (2015)
Seth MacFarlane returns as writer, director and voice star of Ted 2, Universal and Media Rights Capital's follow-up to the highest-grossing original R-rated comedy of all time. Joined once again...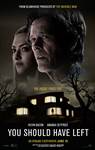 You Should Have Left (2020)
In a new psychological thriller from Blumhouse Productions and legendary screenwriter David Koepp (Jurassic Park, Mission: Impossible, Panic Room), Kevin Bacon and Amanda Seyfried star as a couple seeking...