Gerard Butler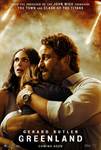 Greenland (2020)
A family fights for survival as a planet-killing comet race to Earth. John Garrity (Gerard Butler), his estranged wife Allison (Morena Baccarin), and young son Nathan make a perilous journey to their only...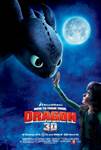 How To Train Your Dragon (2010)
Meet Hiccup Horrendous Haddock III, heir of the Viking chiefdom, but a boy with one very big problem: a hero he is not. "How to Train Your Dragon" is the riotous story of Hiccup's quest to...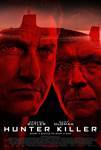 Hunter Killer (2018)
Deep under the Arctic Ocean, American submarine Captain Joe Glass (Gerard Butler, Olympus Has Fallen, 300) is on the hunt for a U.S. sub in distress when he discovers a secret Russian coup is in the offing,...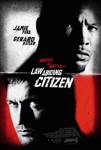 Law Abiding Citizen (2009)
Clyde Shelton (Gerard Butler) is an upstanding family man whose wife and daughter are brutally murdered during a home invasion. When the killers are caught, Nick Rice (Jamie Foxx), a hotshot young Philadelphia...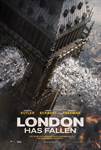 London Has Fallen (2016)
Gerard Butler returns as Secret Service Agent Mike Banning in London Has Fallen, the high-octane sequel to the box office smash hit Olympus Has Fallen. Also returning in starring roles for the non-stop,...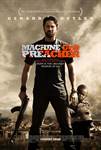 Machine Gun Preacher (2011)
In this inspirational true story, Machine Gun Preacher is about Sam Childers, a former drug-dealing criminal who undergoes an astonishing transformation and finds an unexpected calling as the savior of...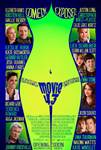 Movie 43 (2013)
Take a hilarious director, add a brilliant cast, mix in some twisted jokes, remove all boundaries, and then stand back...way back. In Movie 43, comedy is served steaming hot (literally) by director Peter...
Olympus Has Fallen (2013)
When the White House (Secret Service Code: "Olympus") is captured by a terrorist mastermind and the President is kidnapped, disgraced former Presidential guard Mike Banning finds himself trapped...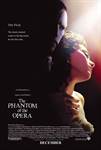 The Phantom of the Opera (2005)
From director Joel Schumacher ("Phone Booth," "A Time to Kill") comes this big-screen adaptation of Andrew Lloyd Webber's smash-hit stage musical! The Phantom, a disfigured musical...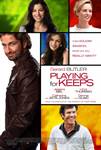 Playing For Keeps (2012)
Gerard Butler, Jessica Biel, Uma Thurman, Catherine Zeta-Jones and Dennis Quaid star in "Playing For Keeps," a romantic comedy about a charming, down-on-his luck former soccer star (Butler)...