Greenland (2020)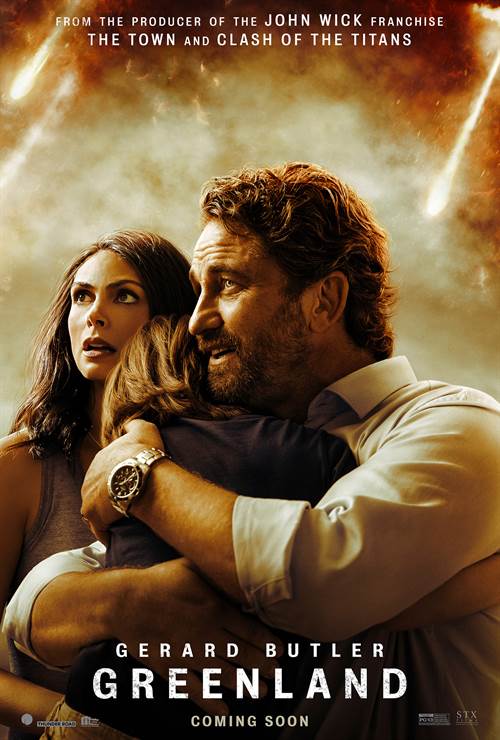 Share this:
| | |
| --- | --- |
| Director: | |
| Writers: | |
| Cast: | |
| Released: | Friday, December 18, 2020 |
| Length: | 119 minutes |
| Studio: | STX Entertainment |
| Genre: | Action/Adventure |
| Rating: | Some material may be inappropriate for children under 13. |
Synopsis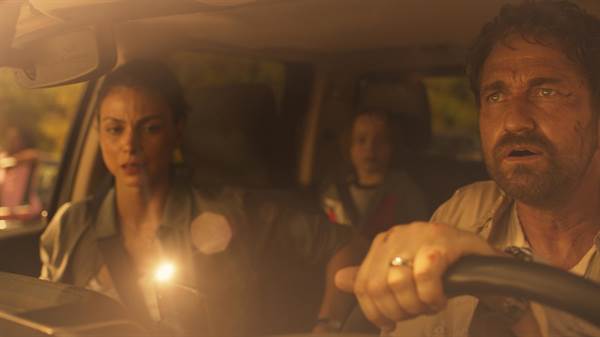 A family fights for survival as a planet-killing comet race to Earth. John Garrity (Gerard Butler), his estranged wife Allison (Morena Baccarin), and young son Nathan make a perilous journey to their only hope for sanctuary. Amid terrifying news accounts of cities around the world being leveled by the comet's fragments, the Garrity's experience the best and worst in humanity. As the countdown to the global apocalypse approaches zero, their incredible trek culminates in a desperate and last-minute flight to a possible safe haven.

Purchase DVD/Blu-ray/4K UHD physical copy of Greenland today at Amazon.com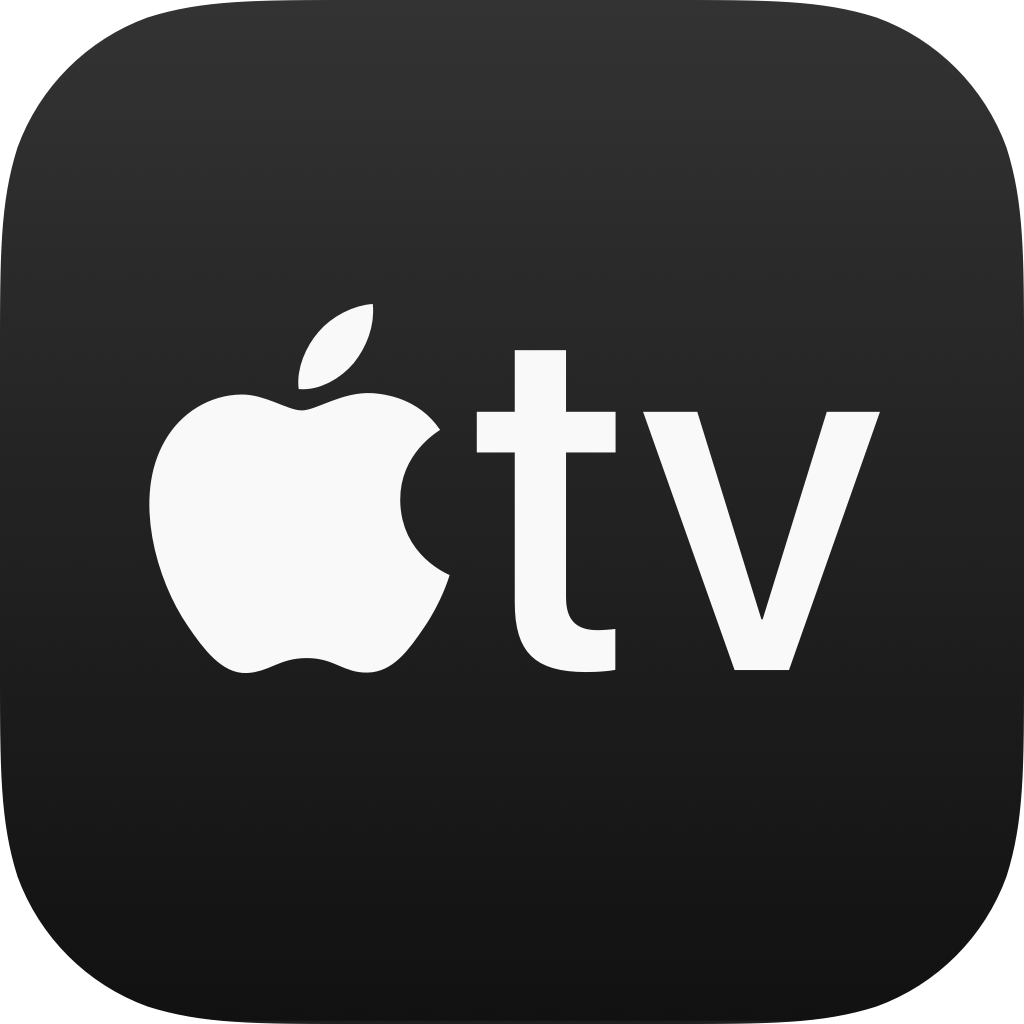 Download Greenland in Digital HD/4K from the iTunes store.
Listen to the Greenland soundtrack on Apple Music.
Greenland images are © STX Entertainment. All Rights Reserved.
STX Acquires Rights to Greenland Sequel
7/6/2021 4:18 PM EST
STX has coughed up around $25 million for the domestic rights to the sequel "Greenland: Migration".In the film, Gerard Butler will reprise his role as John Garrity and Morena Baccarin will reprise her role as Allison Garrity. The story continues with Garrity and his family, who are fighting to survive after a comet hits Earth, and after leaving the refuge of a bunker in Greenland."Greenland" was r...
More>>
Get Passes To An Advanced Virtual Screening of Greenland
12/7/2020 10:20 AM EST
End of the world disaster films seem to always draw big audiences so it makes sense that STX Films would want to bring their version to home theaters this holiday season.  GREENLAND is the story of a planet-destroying comet hurtling towards earth and one family's trek to get to a place that will hopefully shield them from the worst of the damage.  GREENLAND will be released on PVOD on December 18,...
More>>
Greenland Review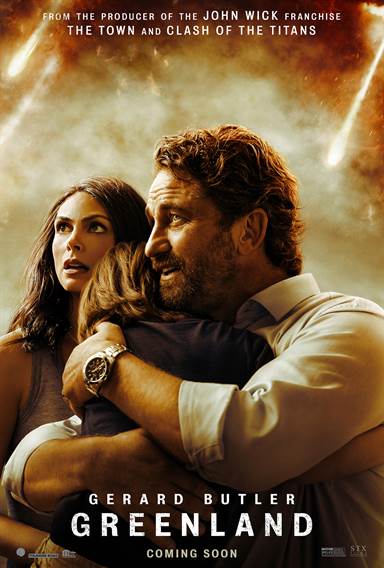 There has been no shortage of Hollywood movies that depict the end of the world and this month sees two more are sheading to theaters and streaming services. While one displays the devastation caused by all-out nuclear war, the other, entitled Greenland, shows what can happen when fragments of a comet hurdle towards and crash into earth. The global destruction has countries, like the United States, planning for survival and choosing individuals with a skill set that will be needed to eventually rebuild. Since these plans can't include everyone, human nature kicks in as people desperately do whatever they can to try and survive.
John Garrity (Gerard Butler; 300) is counting the minutes until he is reunited with his estranged wife Allison (Morena Baccarin; Deadpool) and their son, Nathan (Roger Dale Floyd; Doctor Sleep). Heading home for a "comet watch" party with their neighbors, John doesn't sense anything out of the ordinary. However, while he and Nathan are at the supermarket, John receives a phone call stating he and his family have been selected for relocation and they need to pack and head to the air force base. However, once it is discovered that Nathan is diabetic, they are refused entry onto the plane.
Separated from John, Allison and Nathan head towards her father's house in Kentucky hoping to reunite with John there. While on their separate journey's John kills a man trying to steal his ID bracelet and Nathan is kidnapped by a couple who then claim to be his parents in order to secure spots on one of the planes. When they all manage to make it to Kentucky, John reveals he was told of private pilots in Canada who are flying families to Greenland so they can hopefully enter the bunker. On the way there, a comet fragment hits earth and causes the plane to crash. However, since they are so close to the bunker and the comet is expected to hit in 2 minutes, they scramble and make it into the bunker just before the doors are closed.
Butler shows little of the courage he was praised for in 300 and his performance is merely adequate. Baccarin has a certain presence about her that draws the viewer in every time she is onscreen, and Floyd is adorable, making the most of the small number of lines he actually has. The rest of the cast is a mixed bag who do what they have to in order to move the story along.
The plot and Ric Roman Waugh's (Angel Has Fallen) direction are what seemingly make the movie better than it might be otherwise. The pace of the movie doesn't drag at all and it is easy to get drawn in within the first ten minutes of the film. Having said that, there are definitely some scenes that could be cut in order to make the movie just a little bit shorter.
The plot also takes the family from one tragic mishap to another and the fact that they manage to reunite, get on a plane, and make it into the bunker just in the nick of time isn't lost on the audience. There are a few "are you kidding me?" scenes as if to say one family can't have that much bad luck in a day. Conversely, the visual effects are extremely well done making for some impactful (pun intended) moments.
Greenland (which doesn't really work as a title) packs a punch as far as the visual effects and the action are concerned and fans of that type of movie should be able to find plenty to enjoy.
If you go into the viewing with somewhat low expectations, you will probably be pleasantly surprised.
Grade: C+
For more reviews please visit our film/television review section.
A family fights for survival as a planet-killing comet race to Earth. John Garrity (Gerard Butler),...

FlickDirect's Austin Putnam discusses GREENLAND coming to Blu-ray on February 9th, 2021. A famil...
SPONSORED LINKS