Search Results For J. J. Abrams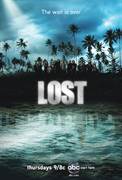 Lost (2004)
From J.J. Abrams, the creator of Alias, comes the action-packed adventure that became a worldwide television event. Stranded on an island that holds many secrets, 48 people must band together if they...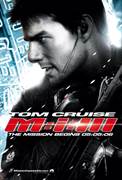 Mission: Impossible III (2006)
Helmed by J.J. Abrams, the third entry in the explosive espionage series finds semiretired superspy Ethan Hunt (Tom Cruise) forced back into action to save his protégé, Lindsey Farris (Keri Russell)....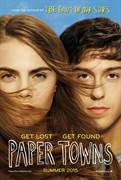 Paper Towns (2015)
Adapted from the bestselling novel by author John Green ("The Fault in Our Stars"), PAPER TOWNS is a coming-of-age story centering on Quentin and his enigmatic neighbor Margo, who loved...
Scary Stories to Tell in the Dark (2019)
It's 1968 in America. Change is blowing in the wind...but seemingly far removed from the unrest in the cities is the small town of Mill Valley where for generations, the shadow of the Bellows...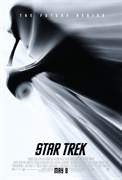 Star Trek (2009)
The greatest adventure of all time begins with "Star Trek," the incredible story of a young crew's maiden voyage onboard the most advanced starship ever created: the U.S.S. Enterprise....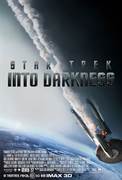 Star Trek Into Darkness (2013)
In Summer 2013, pioneering director J.J. Abrams will deliver an explosive action thriller that takes Star Trek Into Darkness. When the crew of the Enterprise is called back home, they find an...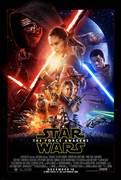 Star Wars: Episode VII - The Force Awakens (2015)
Visionary director J.J. Abrams brings to life the motion picture event of a generation. As Kylo Ren and the sinister First Order rise from the ashes of the Empire, Luke Skywalker is missing when the...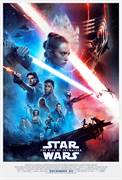 Star Wars: The Rise of Skywalker (2019)
The battle between the Jedi and the Sith comes to a thrilling conclusion in this final chapter of the Skywalker Saga. A year following the events of The Last Jedi, the remaining members of the...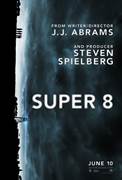 Super 8 (2011)
In the summer of 1979, a group of friends in a small Ohio town witness a catastrophic train crash while making a super 8 movie and soon suspect that it was not an accident. Shortly after, unusual...