Search Results For Robert Downey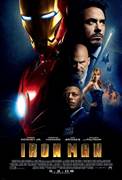 Iron Man (2008)
After surviving an unexpected attack in enemy territory, jet-setting industrialist Tony Stark builds a high-tech suit of armor and vows to protect the world as Iron Man. Straight from the pages of the...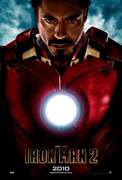 Iron Man 2 (2010)
Now that Tony Stark has gone public with his alter-ego "Iron Man" - there is no telling what evil force will come forward to battle the invincible "Iron Man!"Reports say that Rourke would play a...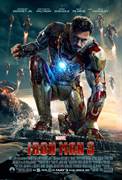 Iron Man 3 (2013)
Marvel Studios' "Iron Man 3" pits brash-but-brilliant industrialist Tony Stark/Iron Man against an enemy whose reach knows no bounds. When Stark finds his personal world destroyed at his enemy's...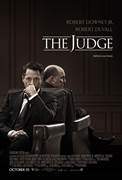 The Judge (2014)
In "The Judge," Robert Downey Jr. stars as big city lawyer Hank Palmer, who returns to his childhood home where his estranged father, the town's judge (Robert Duvall), is suspected of murder. He sets...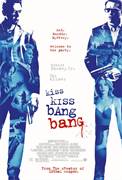 Kiss Kiss, Bang Bang (2005)
Harry Lockhart (ROBERT DOWNEY JR.) is basically a decent guy. Sure, he's a petty thief who skates through life on a shaky cocktail of dog-eared charm and cockeyed optimism, but he wants to do the...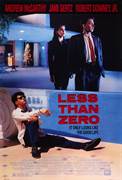 Less Than Zero (1987)
Returning home from college for Christmas vacation, Clay (Andrew McCarthy) is eager to resume his long-time romantic relationship with Blair (Jami Gertz) and his old friendship with the irresponsible...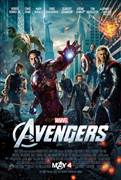 Marvel's The Avengers (2012)
The Super Hero team-up of a lifetime, featuring iconic Marvel Super Heroes Iron Man, The Incredible Hulk, Thor, Captain America, Hawkeye and Black Widow. When an unexpected enemy emerges that...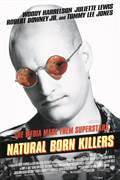 Natural Born Killers (1994)
An old script by (Graphic Screen Violence) Tarantino is resurrected by (Damn the Torpedoes) Stone and invested with its own unique subtle nuance and style. Controversial (natch, considering the...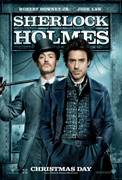 Sherlock Holmes (2009)
Robert Downey Jr. stars as the legendary London sleuth Sherlock Holmes, joined by Jude Law as dear Dr. Watson, in this Guy Ritchie reinvention of Sir Arthur Conan Doyle's oft-adapted detective series....