Iron Man 2 (2010)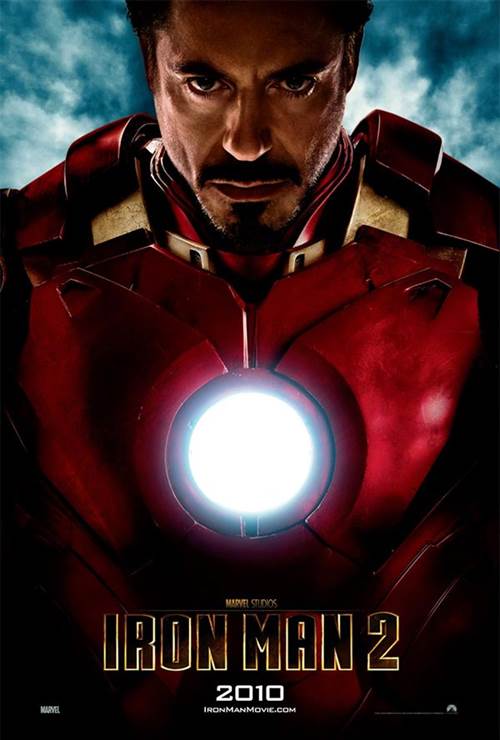 | | |
| --- | --- |
| Director: | |
| Writers: | |
| Cast: | |
| Released: | Friday, May 7, 2010 |
| Length: | 124 minutes |
| Studio: | Paramount Pictures |
| Genre: | Sci-Fi/Fantasy, Action/Adventure |
| Rating: | Some material may be inappropriate for children under 13. |
This film contains a scene during or after the credits.
Iron Man 2 Synopsis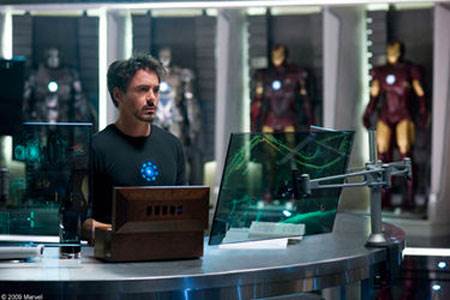 Now that Tony Stark has gone public with his alter-ego "Iron Man" - there is no telling what evil force will come forward to battle the invincible "Iron Man!"

Reports say that Rourke would play a tattooed Russian heavy named Ivan who becomes a man with deadly, technologically enhanced coils. While another source adds that Rourke would play the Crimson Dynamo. "He's considered to be an evil version of Iron Man because he battles the superhero in a nuclear-powered suit of armor."

Rockwell would play Justin Hammer, a multibillionaire businessman and a rival of industrialist Tony Stark, AKA Iron Man, being played by a returning Robert Downey Jr.

Purchase DVD/Blu-ray/4K UHD physical copy of Iron Man 2 today at Amazon.com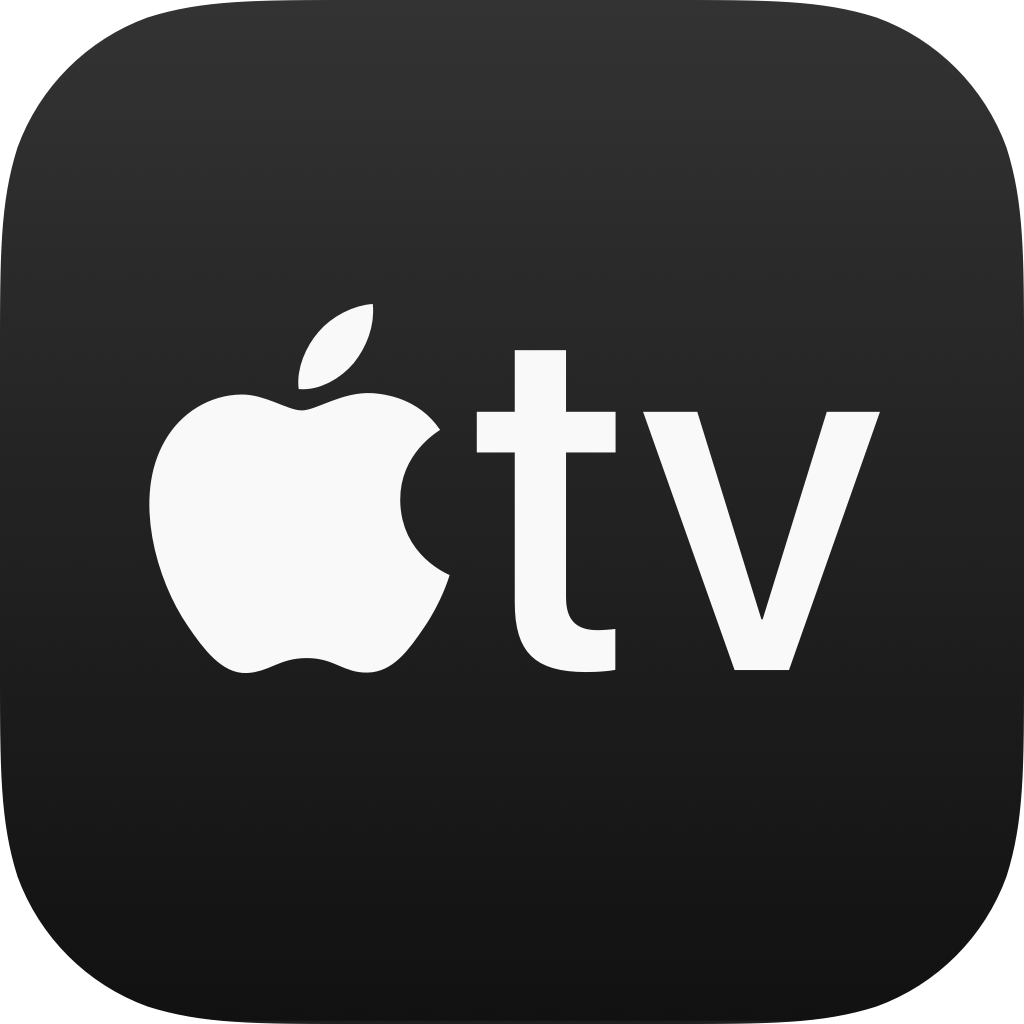 Stream Iron Man 2 in Digital HD/4K from the AppleTV store.
Listen to the Iron Man 2 soundtrack on Apple Music.
Iron Man 2 images are © Paramount Pictures. All Rights Reserved.
Fourth Iron Man Could Be a Possibility
4/28/2016 2:43 PM EST
Looks like we may see another standalone "Iron Man" film.  Robert Downey, Jr. was recently on ABC's Nightline and commented that he felt he could play Tony Stark once more.  No one could blame him, given the immense popularity of the franchise, as well as the hefty paycheck that will likely come with it.  And, since these films earn a staggering amount of money, it's entirely possibly that the stu...
More>>
Iron Man 3 Could Have Been the Death of Happy Hogan
10/17/2014 10:30 AM EST
A recent discovery has shown that Iron Man's beloved character, Happy Hogan (played by Jon Favreau), was not supposed to make it throgh the entire "Iron Man 3" film.  Happy, Tony Stark's bodyguard, who was injured after an explosion, was supposed to succomb to his injuries from the devastating blow; instead, however, he falls into a coma and eventually wakes up.  Favruea had stepped sonw as  direc...
More>>
Ever wonder what it's like to be Tony Stark?
9/10/2013 2:41 PM EST
Now you can find out with an interactive experience app hosted by JARVIS on your iOS device! Create customized alarms to wake you in the morning, download ringtones, check the weather, post to Facebook and more! Sync the app to your Blu-ray™ player to unlock hidden files and suits embedded throughout the disc, and experience the first-ever voice controlled Blu-ray!Iron Man 3 will be available on B...
More>>
Robert Downey, Jr. Discusses Future of Iron Man
5/2/2013 4:35 PM EST
Robert Downey, Jr. was a guest on The Daily Show on Tuesday, and while he was there, he was asked if he would consider doing another "Iron Man" film."I don't know, I had a long contract with them and now we're gonna renegotiate."  After Downey winked while making the comment, Stewart said to him, "You are Iron Man! You are!""Iron Man 3" will be in theaters on Friday.  The film already has had a hu...
More>>
Kevin Feige Speaks About Iron Man 3
1/22/2013 4:54 PM EST
With "Iron Man 3" only a matter of months away from hitting big screens everywhere, Marvelsupremo Kevin Feige was talking up the new movie in an interview with MTV, centeredon the mind set of Tony Stark.Feige said, "It's almost like post-traumatic stress. He has retreated after the events of The Avengers intohis workshop, where he's building advanced versions of his suits. He has a version of thes...
More>>
Iron Man to be Released in IMAX Theaters
1/22/2013 12:23 PM EST
Marvel Entertainment and the IMAX Corporation, have announced that "Iron Man 3" will be digitally remastered into the IMAX 3D format.Along with the news, the joint statement announced that the film will be released MAX® theaters internationally starting April 25 and domestically on May 3."Iron man 3", starring Robert Downey, Jr., will be the latest in the franchise, which has grossed more than $1....
More>>
Robert Downey, Jr. Injured on Set of Iron Man 3
8/16/2012 9:59 AM EST
Robert Downey, Jr., star if "Iron Man" and "the Avengers", has injured himself on the set of the upcoming "Iron Man 3" film.According to the studio, "Robert Downey Jr. sustained an ankle injury on the set of Iron Man 3 in Wilmington, N.C., while performing a stunt. There will be a short delay in the production schedule while he recuperates."Filming began for the third installment back in May.  Thi...
More>>
Marvel Increases Iron Man 3 Budget
5/24/2012 5:10 PM EST
Following the success of Joss Whedon's "The Avengers", Marvel Studios has decided to bump up the budget of "Iron Man 3" from $140 million to $200 million.   Marvel has been accused of being cheap when it comes to their films, however with the enormous success of "The Avengers", they may now see the need to "go all in". The extra money comes with a proviso - "the crew aren't being asked to deliver ...
More>>
James Badge Dale To Be Villian In Iron Man 3
5/17/2012 4:14 PM EST
There's more casting news from the Marvel Universe today.    After news that Ben Kingsley and Guy Pearce were to appear in Iron Man 3, it has now been confirmed that James Badge Dale (The Grey) has been drafted into the latest Iron Man movie also.  Dale will be playing the role of Eric Savin, a U.S. Army Lieutenant Colonel who undergoes cybernetic surgery after being blown up by a freshly planted ...
More>>
Rebecca Hall In Talks to Join Iron Man 3
5/9/2012 11:08 AM EST
Rebecca Hall ("The Town") is currently in talks to join the cast of "Iron Man 3".  The Marvel/Disney film will be directed by Shane Black.Hall would be portraying a scientist who specializes in a particular  nanotechnology, known as Extremis. The technology winds up being sold to terrorists.The film will begin filming in North Carolina this month, and will then continue in China. It is said that T...
More>>
Kevin Feige Discusses Iron Man's Future
4/30/2012 2:17 PM EST
Kevin Feige, head of Marvel Studios, recently spoke with Bad Ass Digest about the future of the "Iron Man" franchise.When asked what he would do if Robert Downey, Jr. were to leave, he said that he would probably recast the role. "I think [pre-Casino Royale] Bond is a good example. Let's put it this way: I hope Downey makes a lot of movies for us as Stark. If and when he doesn't, and I'm still her...
More>>
Iron Man 3 Casting Rumors Swirl
4/24/2012 9:08 AM EST
There is more casting news on Iron Man 3 as it appears Jessica Chastain is currently in discussions to join the cast.     The Oscar-nominated actress is rumored to have been offered the role of a sexy scientist who is equally as intellectual as Tony Stark himself.    Although Chastain has been Director Shane Blacks first choice for a while now, her hectic schedule was the cause of some concern.  B...
More>>
Iron Man 2 Theatrical Review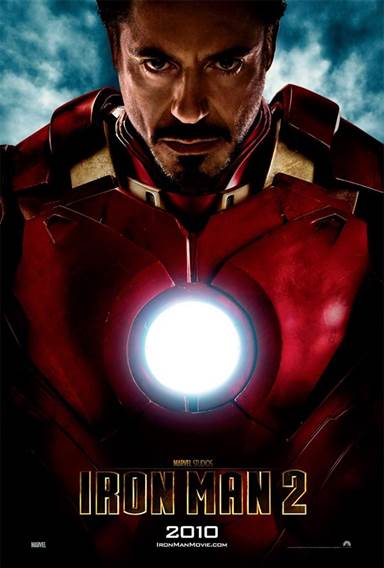 Iron Man 2 was a bit of a hard sell. I very much liked the first one, but what I liked about it was the general sense of joy that Downey brought to the role. In Iron Man, Robert Downey Jr. plays Tony Stark, billionaire weapons dealer, who is captured by enemy forces in Afghanistan and then builds himself a suit of high-tech armor so he can escape. Deciding he likes life as a super hero, he improves on it and needs its power source to keep his damaged heart beating; so he begins to live a dual life with a super identity.
Movie makers, and to an extent, comic writers as well tend to like their characters angst-filled. I think this is because super heroes are sort of an adolescent power-fantasy. Therefore, to make them "grown up", the movie directors tend to play up the tragedy -- which, also, is endemic to super heroes. Examples of this are Spider-Man 3, the original Hulk, and the forced drama in the Fantastic Four movies.
I knew that Iron Man had a Tony as an "alcoholic story line" that the movies were going to touch on, and I feared that the second time, the crew would destroy the fundamental sense of joy that the first movie captured. I didn't want to see Stark systematically alienate everyone and destroy his relationships. Fortunately, this isn't where they went.
To be certain, they do give Stark a self-destructive story-arc. He is now ousted as Iron Man and has to contend with the US Government trying to get the suit away from him. He has a rival businessman, Justin Hammer (Sam Rockwell), who would love to see him fail. He has a mysterious and zealous Russian enemy played by Mickey Rourke. This role would be show-stealing if not for the stellar charisma of Downey. Oh, and he is dying; his power-plant is slowly killing him; and if he can't find a solution for it, he will die soon – but no one knows.
His best friend (Don Cheadle) as War Machine is trying to keep him under control. His mother-figure/potential love interest, Pepper Potts (Gwyneth Paltrow), needs him to take care of his company and is trying to do it herself when he is preoccupied with having fun. Director Jon Favreau plays his driver/assistant, Happy Hogan, who is sort of a hapless observer. Although to be fair, this is probably the best director-cameo I have ever seen. Tony has a new legal advisor Natalie Rushman (Scarlett Johansson) who may be more than she seems...and he has the enigmatic Nick Fury poking around (Samuel L. Jackson).
If it sounds like there is a lot going on here, there is. A whole lot, and as a result, the film doesn't ever really slow down. The good news is that it is built around a series of absolutely crackling action scenes, AC/DC music, and the fact that Downey, with or without the suit, is watchable even when he is buying strawberries from a street vendor. I think the best of the lot was the initial Iron Man/War Machine battle where the two friends slug it out in the Stark Mansion when Tony (drunk) refuses to live up to his responsibilities.
Unfortunately, the movie falls short of greatness. In the final battle, the adversaries just aren't all that interesting, the flying combat runs a little too long, and the show-down with the bad-guy, while nicely short, feels a little anti-climactic. This isn't the worst part though -- the (few) technical flaws would be highly ignorable compared to the bulk of the movie which is fun, light, and interesting.
The major problem is that there is some unnecessary, and frankly, inexplicable stupidity around a "reveal" that is placed in the movie for apparently no good reason. I am okay with Stark building a large hadrons collider in his basement, but the clues that led him there do not make any sense; and there is just no reason I can fathom that they resorted to the trick they used. Without spoiling things, I can't say more; but I really wish that the writing staff had decided to put in another few revisions and come up with something that didn't rely on pretty cool special effects to keep us from groaning.
The Tony-figures-it-out sequence does barely work because it looks good and because we are rooting for him. Given the actor's strengths, I think if the crew had come up with something more coherent and less stupid this turning point could have been really powerful. As it is, the major turning point in the film plays out more like a first-draft sketch note that had all the extra work put in special-effects post production.
The total package, however, is excellent. If Iron Man 2 isn't as smart as The Dark Knight, it is a heck of a lot more fun. If it doesn't direct its dramatic arc as well as the last Hulk movie, it also doesn't bore us with melodrama. The creators realized that we need a lot of Downey, and they give it to us. If Downey's actual history is resonant with Stark's self-destructive streak, that just makes it that much stronger.
Iron Man 2 makes it clear that we are going to see an Avengers movie with Downey in it. Jackson has signed a record-making nine-movie deal. I am reasonably hopeful, after seeing this, that it will be good...assuming they can get around Downey being so charismatic – he is probably going to dwarf everyone else on the screen.
-- Marco Chacon
For more reviews please visit our film/television review section.
SPONSORED LINKS