T. J. Miller

Burnt (2015)
Chef Adam Jones (Bradley Cooper) had it all – and lost it. A two-star Michelin rockstar with the bad habits to match, the former enfant terrible of the Paris restaurant scene did everything different every time out, and only ever cared about th...


Class of 1999 (1990)
The time is the future and youth gang violence is so high that the areas around some schools have become "free fire zones," into which not even the police will venture. When Miles Langford (Malcolm McDowell), the principal of Kennedy High S...


Cloudy with a Chance of Meatballs (2009)
The timeless tale has been adapted from Ron and Judi Barrett's book, which illustrates a world where giant pancakes and pasta fall from the sky as a scientist tries to solve world hunger. However, things go terribly wrong when excess amounts of f...


Crashing (2017)
Pete Holmes created and stars in this comedy series about a stand-up comic who learns that his wife is unfaithful, forcing him to reevaluate his life and make a move to the New York City comedy scene. Executive produced by Holmes and Judd Apatow and...


Dark Angel (2000)
A group of genetically-enhanced children escape from a lab project. Years later we meet Max, one of the escapees who now works for a messenger service in the post-apocalyptic Pacific Northwest....


DC's Legends of Tomorrow (2016)
When heroes alone are not enough…the world needs legends. Having seen the future, traveling rogue Rip Hunter assembles a disparate group of both heroes and villains to confront the unstoppable threat of the immortal Vandal Savage— a threat which not...


Deadpool (2016)
Based upon Marvel Comics' most unconventional anti-hero, DEADPOOL tells the origin story of former Special Forces operative turned mercenary Wade Wilson, who after being subjected to a rogue experiment that leaves him with accelerated heal...


Deadpool 2 (2018)
After surviving a near fatal bovine attack, a disfigured cafeteria chef (Wade Wilson) struggles to fulfill his dream of becoming Mayberry's hottest bartender while also learning to cope with his lost sense of taste. Searching to regain his spice...


The Descendants (2011)
Native islander Matt King (George Clooney) lives with his family in Hawaii. Their world shatters when a tragic accident leaves Matt's wife in a coma. Not only must Matt struggle with the stipulation in his wife's will that she be allowed to d...


Devil's Due (2014)
After a mysterious, lost night on their honeymoon, a newlywed couple finds themselves dealing with an earlier-than-planned pregnancy. While recording everything for posterity, the husband begins to notice odd behavior in his wife that they initially...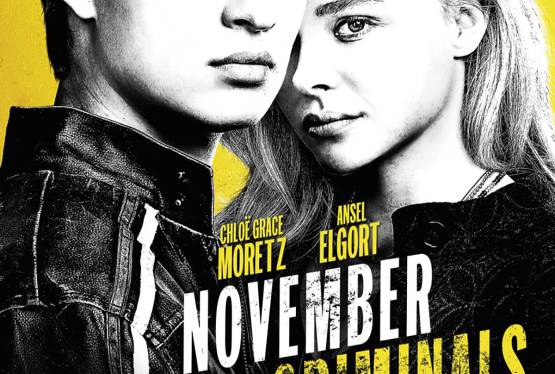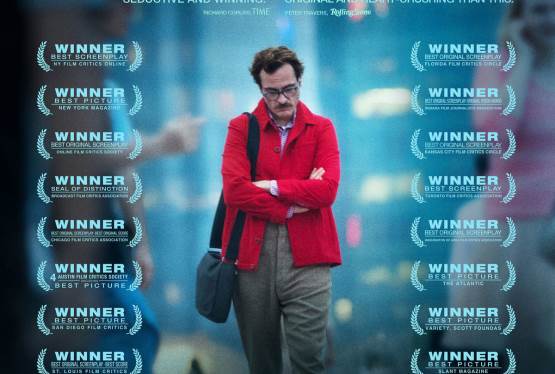 Her
WAS: $14.99
NOW: $12.99