Willem Dafoe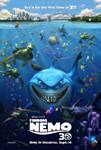 Finding Nemo (2003)
The Academy Award®-winning creators of Toy Story, A Bug's Life, and Monsters, Inc., dive into a whole new world of computer-animated fun, fantasy, and heartfelt emotion with their splashy underwater adventure,...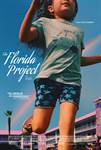 The Florida Project (2017)
On a stretch of highway just outside the most magical place on earth, six-year-old Moonee and her ragtag band of playmates spend an unforgettable summer at The Magic Castle, a budget motel managed by Bobby....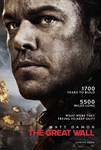 The Great Wall (2017)
When a mercenary warrior (Damon) is imprisoned within The Great Wall, he discovers the mystery behind one of the greatest wonders of our world. As wave after wave of marauding beasts besiege the massive...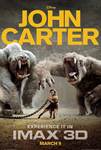 John Carter (2012)
From Academy Award®–winning filmmaker Andrew Stanton comes "John Carter"—a sweeping action-adventure set on the mysterious and exotic planet of Barsoom (Mars). "John Carter" is based on...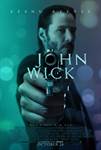 John Wick (2014)
When a retired hit man is forced back into action by a brutal Russian mobster, he hunts down his adversaries with the ruthlessness that made him a crime underworld legend in John Wick, a stylish tale of...
The Lighthouse (2019)
From Robert Eggers, the visionary filmmaker behind modern horror masterpiece The Witch, comes this hypnotic and hallucinatory tale of two lighthouse keepers on a remote and mysterious New England island...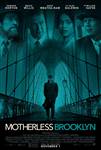 Motherless Brooklyn (2019)
Lionel Essrog (Edward Norton), a lonely private detective living with Tourette Syndrome, ventures to solve the murder of his mentor and only friend, Frank Minna (Bruce Willis). Armed only with a few clues...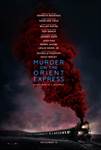 Murder on the Orient Express (2017)
What starts out as a lavish train ride through Europe quickly unfolds into one of the most stylish, suspenseful and thrilling mysteries ever told. From the novel by best-selling author Agatha Christie,...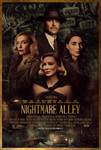 Nightmare Alley (2021)
When charismatic but down-on-his-luck Stanton Carlisle (Bradley Cooper) endears himself to clairvoyant Zeena (Toni Collette) and her has-been mentalist husband Pete (David Strathairn) at a traveling carnival,...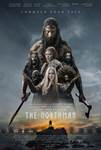 The Northman (2022)
Young Prince Amleth is on the cusp of becoming a man when his father is brutally murdered by his uncle, who kidnaps the boy's mother. Fleeing his island kingdom by boat, the child vows revenge. Two decades...