bradley cooper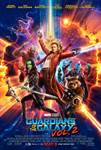 Guardians of the Galaxy Vol. 2 (2017)
From Marvel, the studio that brought you the global blockbuster franchises of Iron Man, Thor, Captain America and The Avengers, comes a new team-the Guardians of the Galaxy. An action-packed, epic space...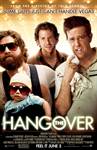 The Hangover (2009)
Two days before his wedding, Doug (JUSTIN BARTHA) and his three friends (BRADLEY COOPER, ED HELMS and ZACH GALIFIANAKIS) drive to Las Vegas for a blow-out bachelor party they'll never forget. But, in fact,...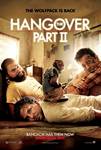 The Hangover Part II (2011)
In the follow-up to the record-breaking hit comedy The Hangover, Phil (Bradley Cooper), Stu (Ed Helms), Alan (Zach Galifianakis) and Doug (Justin Bartha) travel to exotic Thailand for Stu's wedding. After...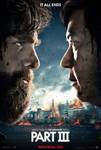 The Hangover Part III (2013)
The Wolfpack gets together for one last time in Las Vegas - the city where it all began. With no wedding and no bachelor party, what could possibly go wrong? Yet all hell breaks loose as the city crumbles...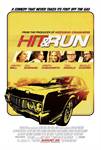 Hit and Run (2012)
A comedy about a young couple (Kristen Bell and Dax Shepard) that risks it all when they leave their small town life and embark on a road trip that may lead them towards the opportunity of a lifetime....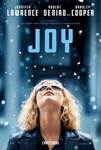 Joy (2015)
JOY is the story of a family across four generations and the woman who rises to become founder and matriarch of a powerful family business dynasty. JOY stars Jennifer Lawrence in a film written and directed...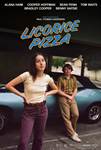 Licorice Pizza (2021)
Alana Kane and Gary Valentine grow up, run around and fall in love in California's San Fernando Valley in the 1970s.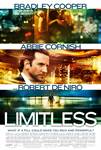 Limitless (2011)
Bradley Cooper and Robert De Niro star in Limitless, a paranoia-fueled action thriller about an unpublished writer whose life is transformed by a top-secret "smart drug" that allows him to use 100% of...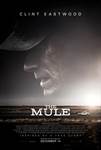 The Mule (2018)
Earl Stone, a man in his 80s who is broke, alone, and facing foreclosure of his business when he is offered a job that simply requires him to drive. Easy enough, but, unbeknownst to Earl, he's just...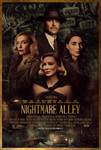 Nightmare Alley (2021)
When charismatic but down-on-his-luck Stanton Carlisle (Bradley Cooper) endears himself to clairvoyant Zeena (Toni Collette) and her has-been mentalist husband Pete (David Strathairn) at a traveling carnival,...