Chris "Ludacris" Bridges
11.22.63 (2016)
Hulu Original series 11.22.63 is a thriller in which high school English teacher Jake Epping (James Franco) travels back in time to prevent the assassination of President John F. Kennedy — but his mission is threatened by Lee Harvey Oswald, fal...

12 Strong (2018)
Chris Hemsworth ("Thor," "The Avengers" films) and Oscar nominee Michael Shannon ("Revolutionary Road," "Nocturnal Animals") star in "12 Strong," a powerful new war drama from Alcon Entertai...

2 Fast 2 Furious (2003)
The adrenaline-fueled thrill ride that began with The Fast and the Furious takes an explosive new turn in 2 Fast 2 Furious! It's the nitro-fueled answer to the question: how fast do you like it?Now an ex-cop on the run, Brian O'Connor (Paul W...

21 Bridges (2019)
21 BRIDGES follows an embattled NYPD detective (Chadwick Boseman), who is thrust into a citywide manhunt for a pair of cop killers after uncovering a massive and unexpected conspiracy. As the night unfolds, lines become blurred on who he is pursuing,...

21 Jump Street (2012)
Schmidt and Jenko are more than ready to leave their adolescent problems behind. Joining the police force and the secret Jump Street unit, they use their youthful appearances to go undercover in a local high school.As they trade in their guns and bad...

22 Jump Street (2014)
After making their way through high school (twice), big changes are in store for officers Schmidt (Jonah Hill) and Jenko (Channing Tatum) when they go deep undercover at a local college. But when Jenko meets a kindred spirit on the football team, and...


A Beautiful Day In The Neighborhood (2019)
Tom Hanks portrays Mister Rogers in A BEAUTIFUL DAY IN THE NEIGHBORHOOD, a timely story of kindness triumphing over cynicism, based on the true story of a real-life friendship between Fred Rogers and journalist Tom Junod. After a jaded magazine write...


A Perfect Getaway (2009)
Cliff and Cydney (Steve Zahn and Milla Jovovich) are an adventurous young couple celebrating their honeymoon by backpacking to one of the most beautiful, and remote, beaches in Hawaii. Hiking the wild, secluded trails, they believe they've foun...


A Wrinkle in Time (2018)
Directed by Ava DuVernay from a screenplay by Jennifer Lee based upon the beloved novel by Madeleine L'Engle, "A Wrinkle in Time" is produced by Jim Whitaker and Catherine Hand with Doug Merrifield serving as executive producer. The...


The Abyss (1989)
When a nuclear submarine sinks, a team of divers descends the depths to conduct a rescue mission and to determine the cause. Led by "Bud" Brigman (Ed Harris), the crew includes his estranged wife (Mary Elizabeth Mastrantonio), who's an...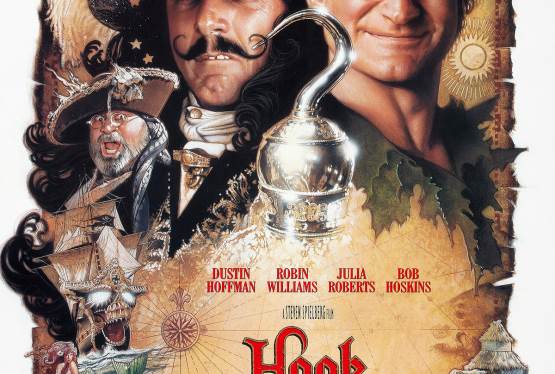 Hook
WAS: $14.99
NOW: $4.99