George Takei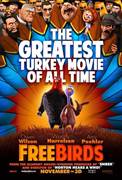 Free Birds (2013)
In this irreverent, hilarious, adventurous buddy comedy for audiences of all ages, directed by Jimmy Hayward (Horton Hears a Who!), two turkeys from opposite sides of the tracks must put aside their differences...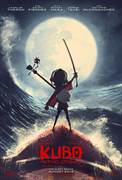 Kubo and the Two Strings (2016)
Kubo and the Two Strings is an epic action-adventure set in a fantastical Japan from acclaimed animation studio LAIKA. Clever, kindhearted Kubo (voiced by Art Parkinson of "Game of Thrones") ekes out a...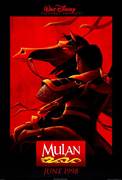 Mulan (1998)
Based on an ancient Chinese poem, the legend of Mulan beautifully unfolds in Disney's 36th animated classic! Full of daring adventure, hilarious characters and inspiring music, this new edition celebrates...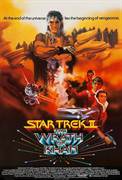 Star Trek II: The Wrath of Khan (1982)
It is the 23rd century. The Federation Starship U.S.S. EnterpriseTM is on routine training maneuvers and Admiral James T. Kirk (William Shatner) seems resigned to the fact that this inspection may well...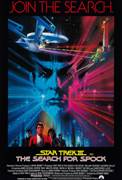 Star Trek III: The Search for Spock (1984)
Admiral Kirk's defeat of Khan and the creation of the Genesis planet are empty victories. Spock is dead and McCoy is inexplicably being driven insane. Then a surprise visit from Sarek, Spock's father,...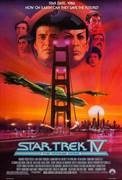 Star Trek IV: The Voyage Home (1986)
It's the 23rd century, and a mysterious alien power is threatening Earth by evaporating the oceans and destroying the atmosphere. In a frantic attempt to save mankind, Kirk and his crew must time travel...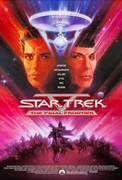 Star Trek V: The Final Frontier (1989)
The crew of the Federation starship Enterprise is called to Nimbus III, the Planet of Intergalactic Peace. They are to negotiate in a case of kidnapping only to find out that the kidnapper is a relative...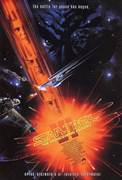 Star Trek VI: The Undiscovered Country (1991)
After years of war, the Federation and the Klingon empire find themselves on the brink of a peace summit when a Klingon ship is nearly destroyed by an apparent attack from the Enterprise. Both worlds brace...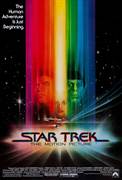 Star Trek: The Motion Picture (1979)
The U.S.S. Enterprise proudly soars into cinema in the original Star Trek movie classic. When an unidentified alien destroys three powerful Klingon cruisers, Captain James T. Kirk (William Shatner) returns...