Search Results For Joel Coen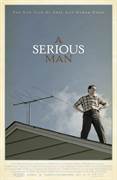 A Serious Man (2009)
Larry Gopnik (Michael Stuhlbarg) is a physics professor at a 1960s university, and his life is coming apart at the seams. His wife (Sari Lennick) is leaving him, his jobless brother (Richard Kind) has...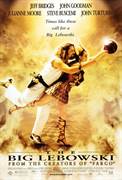 The Big Lebowski (1998)
Joel and Ethan Coen's THE BIG LEBOWSKI finds Jeff Lebowski (JEFF BRIDGES) the victim of mistaken identity. Two thugs break into his apartment in the errant belief that they are accosting Jeff...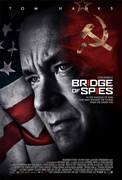 Bridge of Spies (2015)
A dramatic thriller set against the backdrop of a series of historic events, DreamWorks Pictures/Fox 2000 Pictures' "Bridge of Spies" tells the story of James Donovan, a Brooklyn...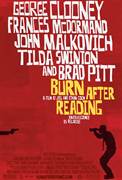 Burn After Reading (2008)
A dark spy-comedy from Academy Award winners Joel and Ethan Coen. An ousted CIA official's (Academy Award nominee John Malkovich) memoir accidentally falls into the hands of two unwise gym employees...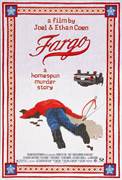 Fargo (1996)
Another malicious, extra-dark comedy from the Coen brothers. Car salesman Jerry Lundegaard (Macy) hires a couple of losers to kidnap his wife so he can swindle the ransom money out of his...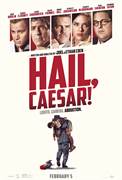 Hail, Caesar! (2016)
Four-time Oscar®-winning filmmakers Joel and Ethan Coen (No Country for Old Men, True Grit, Fargo) write and direct Hail, Caesar!, an all-star comedy set during the latter years of Hollywood's...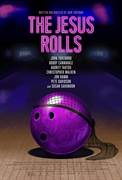 The Jesus Rolls (2020)
Fresh out of prison, smooth-talking petty thief Jesus Quintana (John Turturro, reprising his iconic Big Lebowski character) is ready to roll with his best friend Petey (Bobby Cannavale) riding...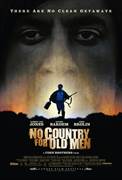 No Country For Old Men (2007)
Llewelyn Moss finds a pickup truck surrounded by a sentry of dead men. A load of heroin and two million dollars in cash are still in the back trunk. When Moss takes the money, he sets off a chain...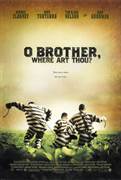 O Brother Where Art Thou (2001)
Ulysses Everett McGill (George Clooney) is a garrulous, silver-tongued, pettycriminal, having some difficulty adjusting to the regimentation of life as a man sentenced to a term of hard labor in...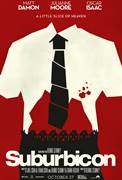 Suburbicon (2017)
Suburbicon is a peaceful, idyllic suburban community with affordable homes and manicured lawns…the perfect place to raise a family, and in the summer of 1959, the Lodge family is doing just...