John Boyega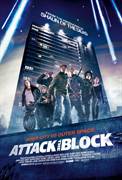 Attack The Block (2011)
A fast, funny, frightening action adventure movie that pits a teen gang against an invasion of savage alien monsters. It turns a London housing estate into a sci-fi playground. A tower block into a fortress...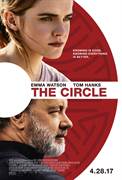 The Circle (2017)
Based on the international best-seller by Dave Eggers, The Circle is a thrilling modern morality tale starring Emma Watson, Tom Hanks, and John Boyega. As she rises through the ranks of the world's largest...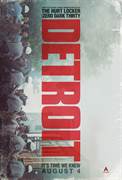 Detroit (2017)
From Kathryn Bigelow, the award-winning director of The Hurt Locker and Zero Dark Thirty, comes the gripping story of one of the most terrifying secrets in American history. John Boyega (Star Wars: The...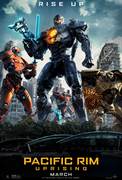 Pacific Rim: Uprising (2018)
PACIFIC RIM UPRISING director Steven S. DeKnight will be joined by stars John Boyega, Scott Eastwood, Burn Gorman and Cailee Spaeny—as well as moderator Aaron Sagers, SYFY WIRE's editor-at-large—to...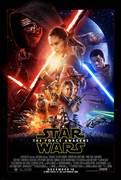 Star Wars: Episode VII - The Force Awakens (2015)
Visionary director J.J. Abrams brings to life the motion picture event of a generation. As Kylo Ren and the sinister First Order rise from the ashes of the Empire, Luke Skywalker is missing when the galaxy...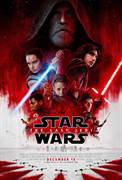 Star Wars: The Last Jedi (2017)
Rian Johnson (Looper, Brick) wrote and directed this installment of the Star Wars saga, which picks up where The Force Awakens left off. While Luke Skywalker (Mark Hamill) teaches Rey (Daisy Ridley) in...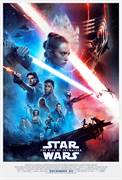 Star Wars: The Rise of Skywalker (2019)
The battle between the Jedi and the Sith comes to a thrilling conclusion in this final chapter of the Skywalker Saga. A year following the events of The Last Jedi, the remaining members of the Resistance...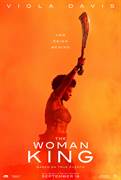 The Woman King (2022)
The Woman King is the remarkable story of the Agojie, the all-female unit of warriors who protected the African Kingdom of Dahomey in the 1800s with skills and a fierceness, unlike anything the world has...