Search Results For Melissa McCarthy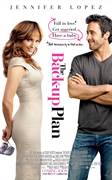 The Back-up Plan (2010)
After years of dating, Zoe (Jennifer Lopez) has decided waiting for the right one is taking too long. Determined to become a mother, she commits to a plan, makes an appointment and decides to go it...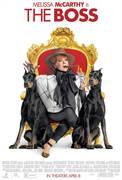 The Boss (2016)
Academy Award®-nominated star Melissa McCarthy (Bridesmaids, The Heat, Tammy) headlines The Boss as a titan of industry who is sent to prison after she's caught for insider trading. When she...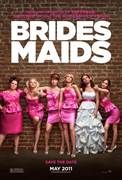 Bridesmaids (2011)
This spring, producer Judd Apatow and director Paul Feig invite you to experience "Bridesmaids." Annie, a maid of honor whose life unravels as she leads her best friend, Lillian, and a group of...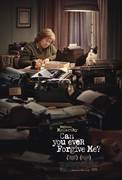 Can You Ever Forgive Me? (2018)
Melissa McCarthy stars in the adaptation of the memoir CAN YOU EVER FORGIVE ME?, the true story of best-selling celebrity biographer (and friend to cats) Lee Israel (Melissa McCarthy) who made her...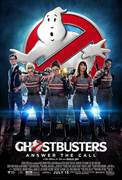 Ghostbusters (2016)
Thirty years after the original film took the world by storm, Ghostbusters is back and fully rebooted for a new generation. Director Paul Feig combines all the paranormal fighting elements that made...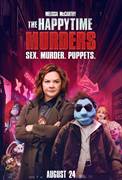 The Happytime Murders (2018)
No Sesame. All Street. THE HAPPYTIME MURDERS is a filthy comedy set in the seedy underbelly of Los Angeles where puppets and humans coexist. Two clashing detectives with a shared secret, one human...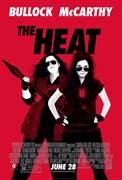 The Heat (2013)
Uptight and straight-laced, FBI Special Agent Sarah Ashburn (Sandra Bullock) is a methodical investigator with a reputation for excellence--and hyper-arrogance. Shannon Mullins (Melissa McCarthy), one...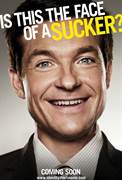 Identity Thief (2013)
Horrible Bosses' Jason Bateman and Bridesmaids' Melissa McCarthy lead the cast of Identity Thief, an all-star comedy in which a regular guy is forced to extreme measures to clear his name. With...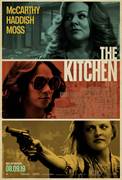 The Kitchen (2019)
The gritty, female-driven mob drama "The Kitchen," from New Line Cinema and BRON Creative, was written and directed by Andrea Berloff, who was nominated for an Oscar for the original...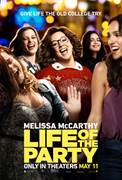 Life of The Party (2018)
When her husband suddenly dumps her, longtime dedicated housewife Deanna (McCarthy) turns regret into re-set by going back to college…landing in the same class and school as her daughter...