Search Results For Neil Patrick Harris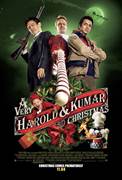 A Very Harold & Kumar Christmas (2011)
Six years after their last adventure, stoner pals Harold (John Cho) and Kumar (Kal Penn) have grown apart and found new friends. As each is busy making holiday preparations, a mysterious package...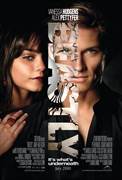 Beastly (2011)
Kyle Kingson (Alex Pettyfer) is 17 and has it all - he's hot, popular, rich and gets whatever he wants...but he also has a vicious cruel side, fueled by his obsession with the 'in crowd'...
Cloudy with a Chance of Meatballs 2 (2013)
Cloudy with a Chance of Meatballs 2 picks up where Sony Pictures Animation's hit comedy left off. Inventor Flint Lockwood's genius is finally being recognized as he's invited by his idol Chester V to...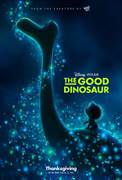 The Good Dinosaur (2015)
"The Good Dinosaur" asks the question: What if the asteroid that forever changed life on Earth missed the planet completely and giant dinosaurs never became extinct? Pixar Animation Studios takes you...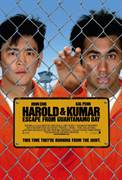 Harold & Kumar Escape from Guantanamo Bay (2008)
HAROLD AND KUMAR ESCAPE FROM GUANTANAMO BAY marks the triumphant return of these two hilarious, slacker anti-heroes. The movie stars John Cho (AMERICAN PIE I & II, AMERICAN DREAMZ) as Harold and...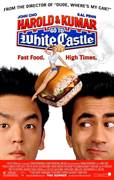 Harold & Kumar Go to White Castle (2004)
Harold & Kumar Go To White Castle takes the buddy comedy genre to mind-altering new "&;highs"&;. Straitlaced, by-the-book Harold (Cho) and his roommate, the rebellious Kumar...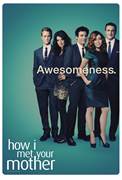 How I Met Your Mother (2005)
The highly acclaimed series and Emmy Award winner, "How I Met Your Mother," is a comedy about Ted's (Josh Radnor) hilarious journey to meeting his future wife. It all started when Ted's best friend...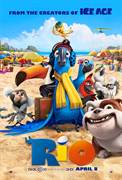 Rio (2011)
Rio is a 3-D animation feature from the makers of the Ice Age films. Set in the magnificent city of Rio de Janeiro and the lush rainforest of Brazil, the comedy-adventure centers on Blu, a rare macaw...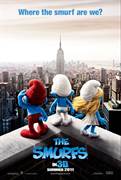 The Smurfs (2011)
Audiences everywhere are in for a Smurfy good time as the Smurfs make their first 3D trip to the big screen. When the evil wizard Gargamel chases the tiny blue Smurfs out of their village, they tumble...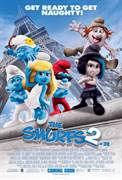 The Smurfs 2 (2013)
In this sequel to Columbia Pictures/Sony Pictures Animation's hybrid live action/animated family blockbuster comedy The Smurfs™, the evil wizard Gargamel creates a couple of mischievous...