The Smurfs (2011)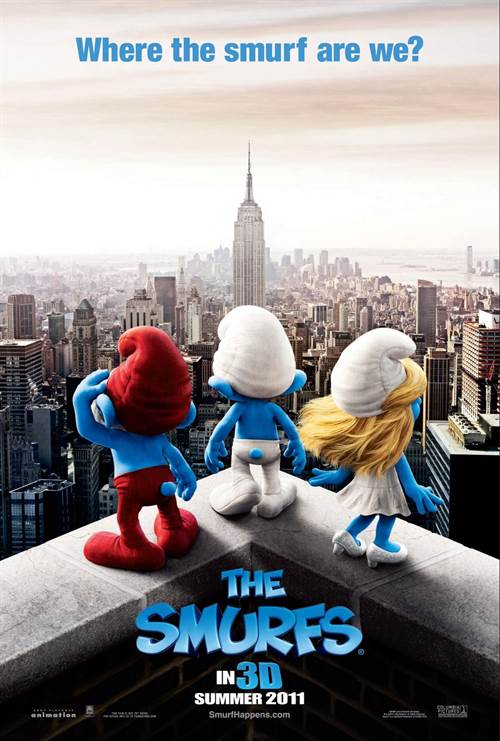 | | |
| --- | --- |
| Director: | |
| Cast: | |
| Released: | Friday, July 29, 2011 |
| Length: | 102 minutes |
| Studio: | Sony Pictures Animation |
| Genre: | Family |
| Rating: | Some material may not be suitable for children. |
The Smurfs Synopsis
Audiences everywhere are in for a Smurfy good time as the Smurfs make their first 3D trip to the big screen. When the evil wizard Gargamel chases the tiny blue Smurfs out of their village, they tumble from their magical world and into ours – in fact, smack dab in the middle of Central Park. Just three apples high and stuck in the Big Apple, the Smurfs must find a way to get back to their village before Gargamel tracks them down. The film is set for release August 3, 2011.

Neil Patrick Harris, Jayma Mays, Sophia Vergara, and Hank Azaria star on camera opposite an all-star voice cast. Anton Yelchin will play Clumsy Smurf; comedy legend Jonathan Winters, who voiced roles in the "Smurfs" television series, will voice Papa Smurf; Grammy-nominated singer-songwriter Katy Perry will play Smurfette; Alan Cumming will play Gutsy Smurf; "SNL's" Fred Armisen will voice Brainy Smurf; and George Lopez will play Grouchy Smurf.

In the live-action roles, Azaria will play the Smurfs' nemesis, the evil wizard Gargamel. Harris and Mays star as an expectant couple whose lives are turned upside down when the Smurfs cross over from their magical village to New York City. Vergara plays Odile, Harris's boss, a cosmetics executive.

Purchase DVD/Blu-ray/4K UHD physical copy of The Smurfs today at Amazon.com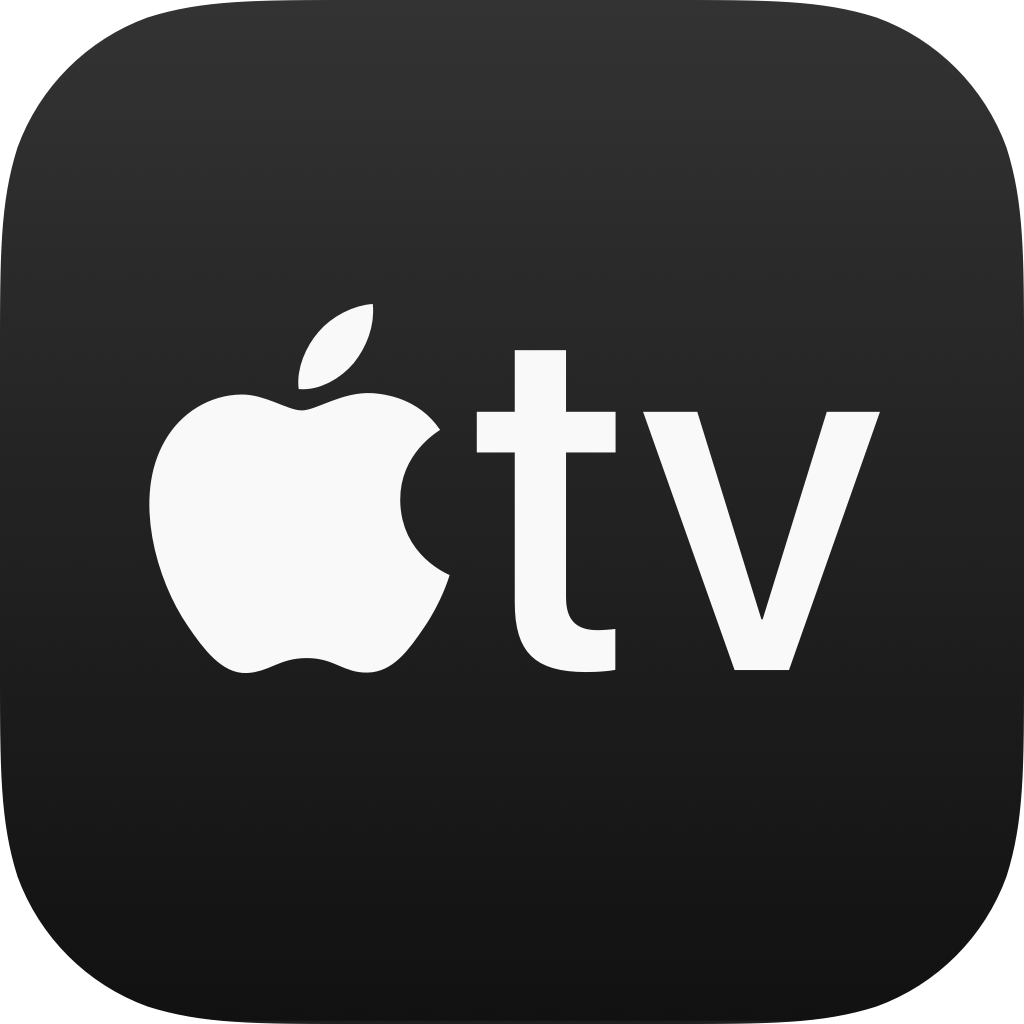 Stream The Smurfs in Digital HD/4K from the AppleTV store.
The Smurfs images are © Sony Pictures Animation. All Rights Reserved.
The Smurfs 4K Review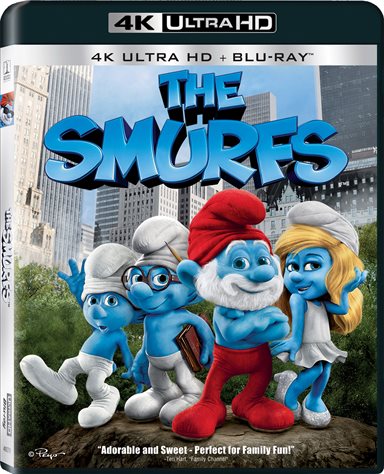 In 1958, illustrator Peyo (Pierre Culliford), brought The Smurfs comics to Belgium. It's popularity quickly spread throughout Europe and eventually became an animated show on American Television. I can remember Saturday mornings in the 1980's in front of the television watching those little blue creatures outsmarting Gargamel and his cat, Azrael while singing a happy and infectious tune. In 2011, Columbia Pictures, along with Sony Pictures animation, brought a live action version to the big screen that has now been released on 4K UHD Blu-ray.
Clumsy Smurf (Anton Yelchin; Star Trek) is always unintentionally getting into trouble. However, when he disobeys Papa Smurf (Jonathan Winters; Moon Over Parador) and goes to collect Smurf roots he ends up leading the evil Gargamel (Hank Azaria; The Simpsons) and his sinister cat Azrael (Mr. Krinkle) to the Smurf village. As the Smurfs prepare for the Blue Moon celebration, they are thrown into turmoil and Clumsy, Papa, Smurfette (Katy Perry), Grouchy Smurf (George Lopez; The George Lopez Show ), Gutsy Smurf (Alan Cumming; The Good Wife); and Brainy Smurf (Fred Armisen; Easy A) end up going through a wormhole and land in New York City.
Patrick Winslow (Neil Partick Harris; How I Met Your Mother) is a marketing researcher for Odile Anjelou (Sofia Vergara; Modern Family) and has one weekend to create a new ad campaign or be fired. His wife, Grace (Jayma Mays; Glee) is pregnant with their child and like most newly expecting parents they are both excited and apprehensive. When the Smurfs end up in their house and require their help, Patrick and Grace find they are full of love, for each other, the Smurfs and their unborn child.
For those, like me, who remember the cartoon, this movie is a pleasant stroll down memory lane. The Smurfs are well animated with special attention given to details. The actors used to voice the character were well chosen and bring those little blue people to life. Mays and Harris are also well cast, as they are clearly capable of portraying adults but also keep a small sense of childlike wonder about them. Azaria, who I usually really like was rather annoying as Gargamel but maybe that was the point.
The plot was well thought out and while implausible it was perfect for a live action movie about mystical little creatures living in mushroom houses. This film was a perfect introduction for the next generation of Smurfs and their parents were able to relive their younger days. For me, personally, it was a reminder of a more innocent time in my life.
The Smurfs 4k UHD Blu-ray is 2160p video quality, which is exceptional and makes the live action film even more vibrant. Unfortunately, the animation of Azrael looks fake sometimes and reminds the viewer that the latest technology isn't always necessarily the best way to go. However, the few moments of CGI Azrael can't take away from the spectacular job the animators did on creating the Smurfs. The Dolby Atmos audio is top quality and the dialogue comes through clear and precise, especially The Smurfs' trademark song.
The 4k UHD Blu-ray doesn't have the extras but they have something called "moments" which is just various scenes. The menu is weird and confusing to navigate. The Blu-ray hosts the extras including: an interactive component Smurf-o-vision second screen experience, What is Smurf – O-Vision Second Screen?, The Smurfs Fantastic Adventure Game, Deleted and Extended scenes, The Smurfs: Comic Book to Big Screen, Smurf Speak: Meet the Cast, Going Gargamel; Blu-Pers, Happy Music Montage, and progression reel. The extras are entertaining but the progression reel is a must for any young adult who is thinking of making a career in graphic arts.
Clearly, The Smurfs isn't going to be an iconic piece of cinematic history but it pays homage to the cartoon and the television show nicely. The nostalgia factor alone should make almost any adult want to go out and buy the 4k Blu-ray and if you have the technology to support it the 4k is definitely worth the extra money.
Grade: B-
Read More The Smurfs Reviews
For more reviews please visit our film/television review section.
SPONSORED LINKS