Rooney Mara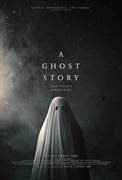 A Ghost Story (2017)
With A GHOST STORY, acclaimed director David Lowery (AIN'T THEM BODIES SAINTS, PETE'S DRAGON) returns with a singular exploration of legacy, loss, and the essential human longing for meaning and connection....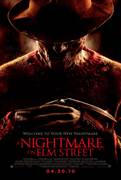 A Nightmare on Elm Street (2010)
Nancy, Kris, Quentin, Jesse and Dean all live on Elm Street. At night, they're all having the same dream--of the same man, wearing a tattered red and green striped sweater, a beaten fedora half-concealing...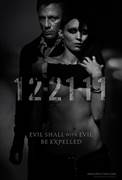 The Girl With The Dragon Tattoo (2011)
Forty years ago, Harriet Vanger disappeared from a family gathering on the island owned and inhabited by the powerful Vanger clan. Her body was never found, yet her beloved uncle is convinced it was murder...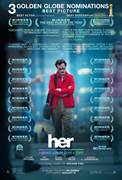 Her (2014)
A sensitive and soulful man earns a living by writing personal letters for other people. Left heartbroken after a long love affair ends, Theodore (Joaquin Phoenix) becomes fascinated with a new operating...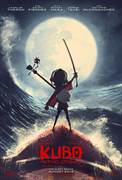 Kubo and the Two Strings (2016)
Kubo and the Two Strings is an epic action-adventure set in a fantastical Japan from acclaimed animation studio LAIKA. Clever, kindhearted Kubo (voiced by Art Parkinson of "Game of Thrones") ekes out a...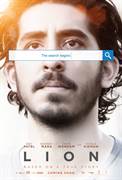 Lion (2016)
LION follows five-year-old Saroo (Sunny Pawar) who gets lost on a train traveling away from his home and family. Frightened and bewildered, he ends up thousands of miles away, in chaotic Kolkata. Somehow...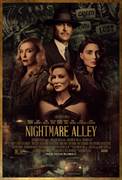 Nightmare Alley (2021)
When charismatic but down-on-his-luck Stanton Carlisle (Bradley Cooper) endears himself to clairvoyant Zeena (Toni Collette) and her has-been mentalist husband Pete (David Strathairn) at a traveling carnival,...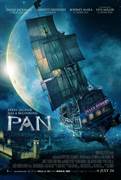 Pan (2015)
Offering a new take on the origin of the classic characters created by J.M. Barrie, the action adventure follows the story of an orphan who is spirited away to the magical Neverland. There, he finds both...
Side Effects (2013)
rom Academy Award® winning director Steven Soderbergh (Traffic) comes this suspenseful and provocative tale of intrigue starring Channing Tatum, Academy Award® nominees Rooney Mara and Jude Law,...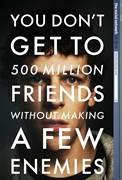 The Social Network (2010)
Writer/producer Aaron Sorkin announced on his Facebook page that he is going to be writing a movie about the popular social networking site. Mark Zuckenberg created the site in 2004 at Harvard during his...