Steve Martin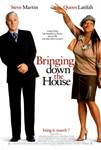 Bringing Down The House (2003)
Attorney Peter Sanderson (Martin) loves his ex-wife (Smart), but doesn't know what he did to make her leave. Trying to move on with his life, he sets up a blind date online with a woman he believes...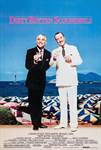 Dirty Rotten Scoundrels (1988)
Freddy Benson, a con(fidence) man, lives off women by waking their compassion with shocking stories about his fake fate. One day in beautiful Beaumont sur Mer, he meets Lawrence Jamieson, who shares the...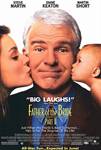 Father of The Bride Part II (1995)
Expect crowd-pleasing entertainment when Steve Martin (PARENTHOOD), Diane Keaton (LOOK WHO'S TALKING NOW), and Martin Short (CAPTAIN RON) return in this hilarious sequel to the comedy smash FATHER...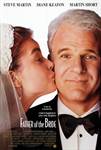 Father of the Bride (1991)
Steve Martin delivers a winning performance as George Banks, the befuddled father who has a hard time letting go of his young daughter (Kimberly Williams) when she unexpectedly announces her plans to wed....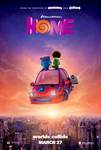 Home (2015)
When Earth is taken over by the overly-confident Boov, an alien race in search of a new place to call home, all humans are promptly relocated, while all Boov get busy reorganizing the planet. But when...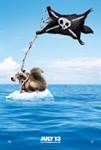 Ice Age: Continental Drift (2012)
One of filmdom's most beloved trios – "Ice Age's" Manny, Diego, and Sid – embark upon their greatest adventure after cataclysm sets an entire continent adrift. Separated...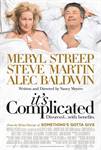 It's Complicated (2009)
Jane (Streep) is the mother of three grown kids, owns a thriving Santa Barbara bakery/restaurant and has—after a decade of divorce—an amicable relationship with her ex-husband, attorney Jake...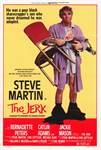 The Jerk (1979)
That wild and crazy guy, Steve Martin, makes his film-starring debut in the wacky comedy hit The Jerk. Steve plays Navin Johnson, the adopted son of a poor black sharecropper family, whose crazy inventions...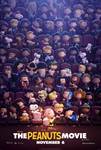 Peanuts (2015)
Charlie Brown, Snoopy, Lucy, Linus and the rest of the beloved "Peanuts" gang make their big-screen debut, like they've never been seen before, in state of the art 3D animation. Charlie...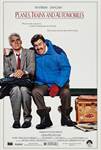 Planes, Trains, and Automobiles (1987)
Neal Page is an advertising executive who just wants to fly home to Chicago to spend Thanksgiving with his family. But all Neal Page gets is misery. Misery named Del Griffith — a loud-mouthed, but nevertheless...