Entertainment News Archive
Entertainment News Before 7/31/2019

2017 Golden Globe Award Nominations Announced
The nominees for the 2017 Golden Globe Awards were announced this morning live from the Beverly Hilton Hotel. This year's ceremony will be hosted by Jimmy Fallon and will air Sunday, January 8 on NBC.Here is the full list of the Golden Globe nominations:Best Motion...

Disney to Reboot Ducktales for Disney XD Channel in 2017
Disney will be rebooting the popular late 80s-early 90s cartoon Ducktales for their Disney XD channel.The original show, which consisted of 100 episodes, focused around the adventures of Scrooge McDuck and his three nephews Huey, Dewey, and Louie, along with pilot Launchpad...

Experience Behind the Scenes Magic at Universal Orlando's 'A C...
Universal Studios and Warner Bros. announced today it would once again host A Celebration of Harry Potter at Universal Studios in Orlando Florida from January 27 to 29, 2017. The fourth annual event will allow guests the opportunity to celebrate J.K. Rowlin...

Jaren Hayman Discusses Bodyguards: Secret Lives from the Watchtower
Jaren Hayman's background is in Music and Sports. He has been around a number of people who require bodyguards and it was one such occasion that prompted him to explore these individuals' lives more in depth. Hayman retells the story as, "There was an incident.&nb...

Google Play Makes Way for 4K
Five years ago, Google Play first made movies available on Android devices and it was limited. Fast forward five years to today, and Google Play is the digital retailer most available across the world. Support for watching on iOS devices, Roku, Chromecast and many Smart TV...
Win a Jason Bourne Prize Pack from FlickDirect and Universal Pictures
Are you a fan of the Jason Bourne films? Were you first online to buy tickets when the latest one hit theaters? Do you have the whole collection on Blu-ray and plan to buy the latest one when it comes out this month? Well now you have the change to win a Bl...

Forget Kevin Costner - These Bodyguards Are The Real Deal!
When you think of the term bodyguard, what comes to mind? For me, it's big, burly, muscular guys with a scowl on their faces who protect famous people and act as the "heavy" with fans - a lot of brawn and not so much brain. Or, occasionally, I think...

Amtrak and Universal Holding Pets Ride for Free Promotion
Amtrak and Universal Pictures have issued a press release to announce that they will be holding a "Pets Ride Free" promotion, which is to commemorate the release of Universal's upcoming Blu-ray release of "The Secret Life of Pets". The release i...

Screen Gems and Snapchat Team Up for Underworld Promotional Lens
Screen Gems, in anticipation of releasing their film Underworld: Blood Wars, will be partnering up again with Snapchat to develop the first ever interactive 3D lens.The lens will become available on December 29 and will allow users to build a an immersive 360-degree Underwor...

Sylvester Stallone Exits Role in Godforsaken
Pre-production has been stopped on "Godforsaken", an STX Entertainment production, after Sylvester Stallone decided to leave his starring role.Stallone was set to play an aging ex-con who, upon hearing about his son's death, is propelled into a situation of pro...
SPONSORED LINKS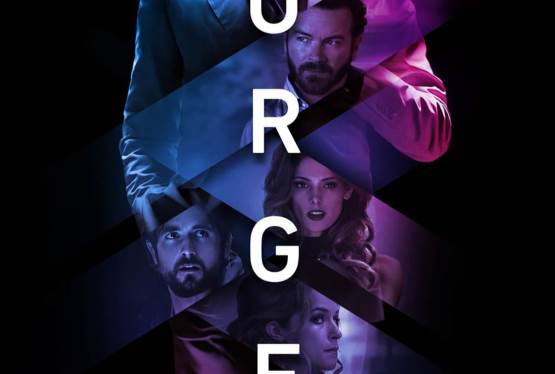 Urge
WAS: $14.99
NOW: $7.99