Entertainment News Archive
Entertainment News Before 3/26/2019

Stephen Norrington To Remake The Crow
"The Crow", the famed comic book series that was made into a film back in 1994, will be getting a reinvention. According to Variety, Stephen Norrington will be writing and directing the new film. Producer Ed Pressman worked on the 1994 film, which starred Bra...

Catherine Hardwicke Not Returning For Twlight Sequel
"Twilight" director Catherine Hardwicke will not be returning to direct the upcoming sequels to the franchise, according to Deadline Hollywood Daily.Letters, written by Stephanie Meyer and Chris Weitz were published so that fans could be made aware of the situation...

Alfred Molina Discusses His Role as Ares, The Godof War, In Wo...
Alfred Molina makes villainy a suave, ruthless affair as the voice of Ares, the God of War, in "Wonder Woman," an all-new DC Universe animated original movie presented by Warner Premiere, DC Comics and Warner Bros. Animation and set for distribution on DVD and Blu-...

DC Universe Animated Original Movie Wonder Woman To Premier at...
BURBANK, CA, (December 9, 2008) - Wonder Woman, the highly-anticipated fourth entry in the DC Universe animated original movie series, will receive a big screen premiere at New York Comic Con on February 6, 2009 in the IGN Theater at the Javits Center. The 8:30 p.m. screenin...

Planet of The Apes Prequel?
Rumors of a "Planet of the Apes" prequel have been swirling around, and according to CHUD, the rumors are very close to becoming reality. "Genesis: Apes" is the title that 20th Century Fox has for their not yet completed script. The film will...

Paris Hilton as Disney's Tinker Bell?
Rumors are swirling about that Paris Hilton could be up for the role of Tinker Bell in an upcoming "Peter Pan" film. According to Page Six, "Paris has worked on her acting chops lately and showed some comedy prowess in her YouTube spoof of running f...

Robert Downey, Jr. Speaks About Avengers FIlm
Recently, Robert Downey, Jr. was interviewed by MTV News, and stated his concerns for the upcoming "The Avengers" film. The "Iron Man" star makes no bones about his fear that they movie could bomb if it isn't done properly.Downey stated that "If we d...

The Hobbit December 2008 Update
Guillermo del Toro recently held a live chat on BD Live discussing the two upcoming "Hobbit" films, which will be released December 2011 and December 2012, respectively.Del Toro was asked if there would be any of the same crew working on these films as there was fo...

Twlight Follow-up, New Moon, Update
In a recent interview in Kiis FM, Kristen Stewart told host Ryan Seacrest that production for the follow up "Twilight" movie, New Moon, will begin in March. The film is set for a 2010 release."A lot of the book takes place in Italy, and I think we'...

Brad Pitt To Star In The Odyssey
Warner Bros. announced that they will be releasing the film, "The Odyssey", and that Brad Pitt has signed on to star in the film, according to Variety.Pitt starred in the other Homer classic, "Troy", but this time, the setting won't be in Ancient times.&n...
SPONSORED LINKS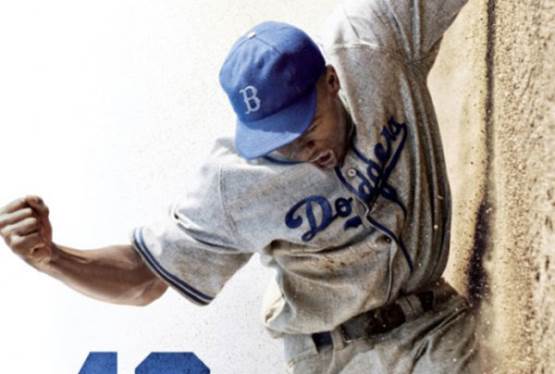 42
WAS: $14.99
NOW: $12.99