Entertainment News Archive
Entertainment News Before 5/3/2019

Frasier's John Mahoney Dead at 77
One of our favorite TV dads, John Mahoney, has died. He was 77. The actor was most known for his role of Martin Crane, father of the Frasier and Niles Crane on the popular show Frasier. Mahoney played the role of Crane from 1993 - 2004. He received two Emmy and two Gold...

F. Gary Gray to Direct Men In Black Reboot
F. Gary Gray has been chosen to direct the Men In Black franchise reboot. Sony and Amblin's reboot will be based on a script by Iron Man writers Matt Holloway & Art Marcum.The new releases will introduce an all-new cast and won't be including Will Smith or Tommy...

Stan Lee Back Home After Trip to Hospital
Stan Lee, the Marvel Comics Legend, has returned home after a stint at the hospital Wednesday. Lee was home by Thursday night and gave an interview about the incident. "All I really want to do is tell you that I'm feeling great", said Lee. "I'm glad I spe...

The Greatest Showman Could Be Making its Broadway Debut
No one could have predicted the success of The Greatest Showman, which many say is due to lackluster critic reviews, made a disappointing $8.8 million at the box office on opening weekend. However, the film is now well on its way to becoming one of the highest grossing music...

Wizards, Witches and Muggles Alike Gathered Once Again at Univ...
If you are a huge Harry Potter fan and have never been to Universal Orlando Resort A Celebration of Harry Potter, you must make it a point to go. If you have been before, you need to go again as every year offers something new and exciting. Regardless, the annual event...

Fantastic Beasts Films Will Travel the Globe
Director David Yates has revealed that the five upcoming Fantastic Beast films will all take place in different cities.The first film took place in New York, and the second will be taking place in Paris. We don't yet know where the next three film will take place but Yat...

Mike Flanagan to Direct Doctor Sleep
Mike Flanagan has been chosen to direct the upcoming sequel to Stephen King's "The Shining". The film, titled "Doctor Sleep" will be based on the 2013 novel. "Doctor Sleep" follows the story of Torrance dealing with the traumatic event...

Joanne Whalley to Join Daredevil Cast in Season Three
Joanne Whalley (Wolf Hall) has been cast in the upcoming third season of Marvel's Netflix series Daredevil.It is thought that Whalley will be playing Sister Maggie, who turns out to be Matt Murdoch's mother in the comics. Daredevil Executive Producer Jeph Loeb s...
Win Complimentary Passes For Two To An Advance Screening of Un...
Don't miss the climax! In 2015 we, along with Anastasia Steele, fell in love with Christian Grey and last year we watched as their relationship grow stronger in the face of adversity. On February 9, 2018, the world will see how it all ends when FIFTY SHADES F...

Own the Fantastic Beasts and Where to Find Them Virtual Realit...
Warner Bros. Home Entertainment is bringing the world of Fantastic Beasts and Where to Find Them into your home! Prepare for a journey into Newt Scamander's case through the new virtual reality experience available for purchase as of January 23 on major VR platforms.The...
SPONSORED LINKS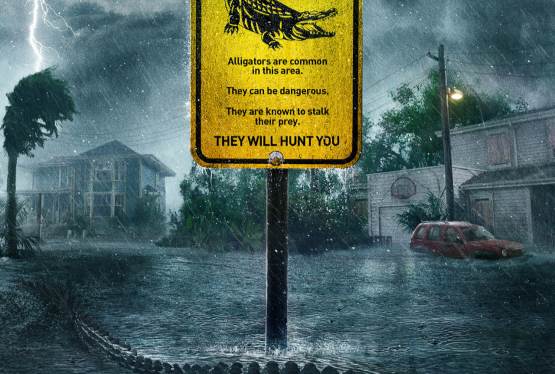 Crawl
WAS: $19.99
NOW: $9.99