Aladdin 4K Ultra HD Review
By
Maureen Buccellato
,
Sep 10, 2019 09:37 AM EST
Almost 30 years on, Aladdin remains a favorite among Disney fans, even getting a live-action remake in 2019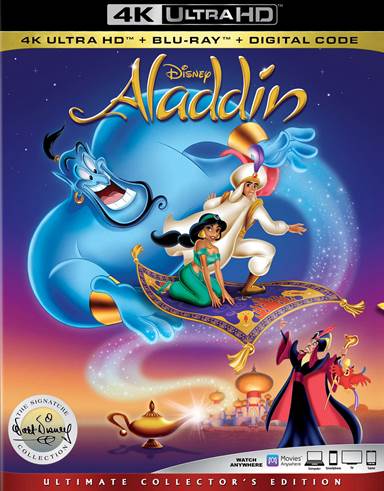 In the late 1980s and early 1990s, Disney experienced what was called the Disney Rennaissance. During this time, Walt Disney Pictures released what are now classic films including "The Little Mermaid", "Beauty and the Beast", and "The Lion King". In 1992, they also released "Aladdin", based on the classic Arabic folktale "One Thousand and One Nights". The film starred the voice talents of Robin Williams (Mrs. Doubtfire), Scott Weinger (Fuller House), Linda Larkin (Runaway Bride), Jonathan Freeman (The Producers), Frank Welker (Transformers: Dark of the Moon), Gilbert Gottfried (Problem Child) and Douglas Seale (Amadeus) and went on to become one of the most beloved Disney films of all time. Now, you can relive that Disney magic in the comfort of your own home with the release of Aladdin on 4K Blu-ray.
Aladdin (Weinger) is a street urchin in Agrabah and happens to meet Jasmine (Larkin), the Princess of the city after she runs away from home. She rebels after learning that she must marry a prince and not someone she loves. However, Jafar (Freeman), the Royal Vizier, finds out about the meeting and captures Aladdin. Jafar then tells Jasmine that Aladdin was executed. However, Jafar knows he needs Alddadin in order to retrieve a lamp buried in the Cave of Wonders. After a disguised Jafar tricks Aladdin into going into the cave, he retrieves the lamp and gives it to Jafar, only to be left behind, along with his monkey Abu (Welker), in the collapsing cave. What Aladdin didn't know, however, is that Abu stole the lamp back. He then releases the Genie (Williams) and is granted three wishes. The Genie grants him what he wants - to become a prince and to be worthy of Jasmine. In turn, Aladdin also promises the Gienie that he will be freed from servitude as Aladdin's third wish. Plans changed, though, when Aladdin's true identity was going to be exposed, and he took back that promise, scared that Jasmine wouldn't love a street pauper. In the end, despite many obstacles in their way, love did indeed prevail, and Jasmine and Aladdin were allowed to marry and live happily ever after.
There are still some people who think Disney films are "just for kids" but I was about 14 when this film came out and I loved it! And, yes, 14 is still young but I have seen the films many times since that first viewing and it still remains a favorite. Robin Williams clearly was the heart and soul of this film, and, I think, really was responsible for winning over audiences far and wide. The talent of the late funny-man was immense, and the success of the film showed that. It's not to say that he carried the entire film, though. as each cast member gave highly entertaining performances. That, coupled with a fantastic soundtrack, made this film an instant classic.
This Signature Collection release is presented in 2160p video quality and there is a discernible difference between this one and previous releases of the film. The sharpness of the details is excellent and the incredible color palette pops off the screen. The Dolby Atmos audio fares slightly worse than the video as some of the low levels are missing but the soundtrack has good depth and resonance.
Special features included in this title are:
Sing-Along With The Movie – Join in on the fun of the classic soundtrack while watching the film!
Aladdin on Aladdin – Scott Weinger ("Fuller House") looks back on his role as the voice of Aladdin.
"Let's Not Be Too Hasty": The Voices of "Aladdin" – Watch the voices of the cast work their magic while in the recording booth.
Alternate Endings
Drawing Genie – Animator Eric Goldberg draws and looks back at the character of the Genie. (Digital Exclusive)
CLASSIC BONUS – Looking back at over 40 bonus features from previous releases.
Almost 30 years on, this film remains a favorite among Disney fans, even getting a live-action remake in 2019. It's now a touching tribute to the talented Robin Williams and a tribute to the childhood of those of us who were around to experience this film when it was released. No doubt it will continue to be a well-loved story throughout the years to come, bringing that joy to new generations of viewers

Grade: A+

Purchase a DVD/Blu-ray/4K UHD physical copy of Aladdin today at Amazon.com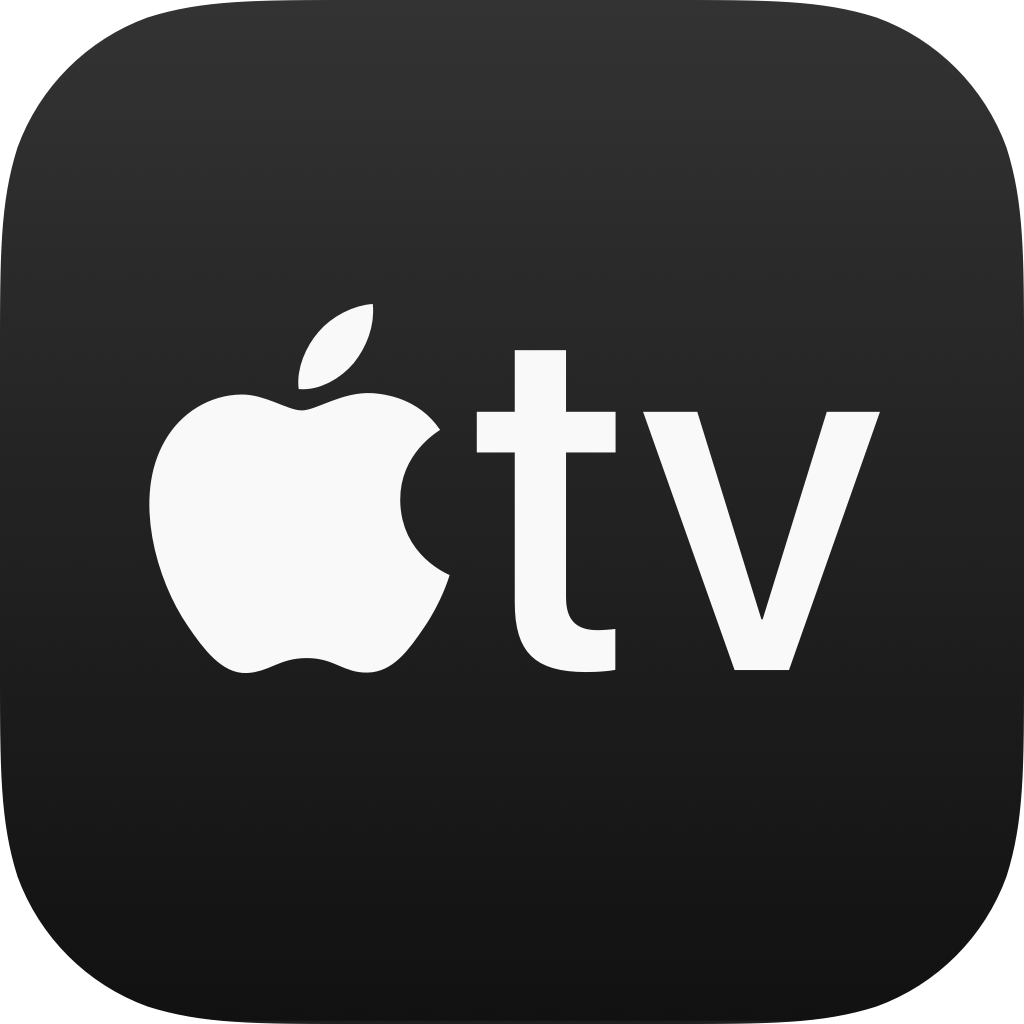 Download Aladdin in Digital HD/4K from the iTunes store.
MPAA Rating:
G
Running Time:
90 minutes
Distributed By:
Walt Disney Pictures
For more information about Aladdin visit the FlickDirect Movie Database.
Read More Reviews For Aladdin
About Maureen Buccellato