Rocky The KnockOut Collection 4K Review

Rocky: The KnockOut Collection comes to 4K with a clear and vibrant video transfer, but while the 5.1 tracks could've been better, the special features make this a worthy purchase alone!
Experience the Iconic Journey of Rocky Balboa in Stunning 4K - A Comprehensive Review of Rocky: The KnockOut Collection by Austin Putnam.
Discover the vibrant video transfer that brings the beloved movies to life, though the 5.1 tracks could've been improved. Delve into the collection's bonus features, including exclusive behind-the-scenes documentaries, interviews, and deleted scenes making it a must-have for any Rocky fan.
This classic collection is a cultural phenomenon, inspiring generations with its message of determination, hard work, and perseverance.
Read the comprehensive review and get ready to be knocked out by the legendary story of Rocky Balboa.
Get your hands on this must-have video today and experience the excitement of Rocky: The KnockOut Collection! Order your copy now from Amazon.com and enjoy high-quality video and bonus features. Don't miss out on this opportunity to own Rocky: The KnockOut Collection and add it to your home entertainment collection. Buy now and let the adventure begin!
This release has been provided to FlickDirect for review purposes.
Read More Rocky Reviews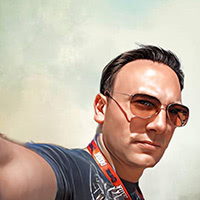 Rocky Digibook Physical Media: Blu-ray Review
"His whole life a million-to-one shot". That was the original tagline for the 1976 film Rocky starring Sylvester Stallone as Rocky Balboa, a Philadelphia native who took part in boxing matches bot very often and wound up going 15 rounds with the Heavy Weight Champion. This is the st...
ABOUT ROCKY
Nominated for 10 Academy Awards and winner for Best Picture, it's the film that inspired a nation! Audiences and critics alike cheered this American success story of an "everyman" triumphing over all odds. Featuring a dynamic musical score, a thrilling fight sequence and four Oscar - nominated performances, this rousing crowd-pleaser will send spirits soaring. Fighting for love, glory and self-respect, Rocky scores an exultant knockout! Rocky Balboa (Sylvester Stallone) is a Philadelphia club fighter who seems to be going nowhere. But whena stroke of fate puts him in the ring with a world heavyweight champion, Rocky knows that it's his one shot at the big time - a once-in-a-lifetime opportunity to go the distance and come out a winner! 1976: Actor (Stallone), Actress (Talia Shire), Supporting Actor (Burgess Meredith, Burt Young), Director (won), Original Screenplay, Original Song, Editing (won), Sound.
Rocky is © United Artists. All Rights Reserved.
SPONSORED LINKS