Isn't It Romantic (2019)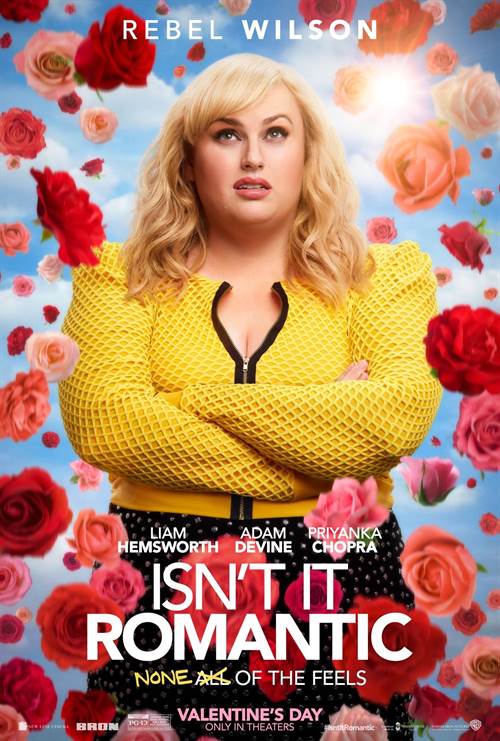 Share this:
| | |
| --- | --- |
| Director: | |
| Writers: | |
| Cast: | |
| Released: | Wednesday, February 13, 2019 |
| Length: | 88 minutes |
| Studio: | Warner Bros. |
| Genre: | Comedy |
| Rating: | Some material may be inappropriate for children under 13. |
Synopsis
From New Line Cinema comes the romantic comedy "Isn't It Romantic," starring Rebel Wilson ("How to Be Single," the "Pitch Perfect" films), Liam Hemsworth (the "Hunger Games" films), Adam Devine ("The Intern," the "Pitch Perfect" films) and Priyanka Chopra ("Quantico," "Baywatch"), under the direction of Todd Strauss-Schulson ("A Very Harold & Kumar 3D Christmas," "The Final Girls").
New York City architect Natalie works hard to get noticed at her job but is more likely to be asked to deliver coffee and bagels than to design the city's next skyscraper. And if things weren't bad enough, Natalie, a lifelong cynic when it comes to love, has an encounter with a mugger that renders her unconscious, waking to discover that her life has suddenly become her worst nightmare—a romantic comedy—and she is the leading lady.
Wilson stars as Natalie, alongside Hemsworth as Blake, a handsome client; Devine as her co-worker and earnest best friend, Josh; and Chopra as Isabella, a model, and self-proclaimed yoga ambassador.
Strauss-Schulson directed from a screenplay by Erin Cardillo and Dana Fox & Katie Silberman, story by Erin Cardillo. Gina Matthews ("13 Going on 30," "What Women Want"), Grant Scharbo ("13 Going on 30," "What Women Want"), and Todd Garner ("Paul Blart: Mall Cop," "Tag") are the producers, with Richard Brener, Dave Neustadter, Andrea Johnston, Marty P. Ewing, Rebel Wilson, Aaron L. Gilbert and Jason Cloth executive producing.
Collaborating with Strauss-Schulson behind the scenes are director of photography Simon Duggan ("The Great Gatsby," "Hacksaw Ridge"), production designer Sharon Seymour ("Argo," "The Town"), editor Andrew Marcus ("Begin Again," "Sing Street"), and costume designer Leah Katznelson ("How to Be Single," "Sleeping with Other People").
New Line Cinema presents, in association with BRON Creative, a Broken Road/Little Engine Production, "Isn't It Romantic." Slated for release on February 13, 2019, the film will be distributed domestically by Warner Bros. Pictures. The film has been rated PG-13 for language, some sexual material, and a brief drug reference.

Purchase DVD/Blu-ray/4K UHD physical copy of Isn't It Romantic today at Amazon.com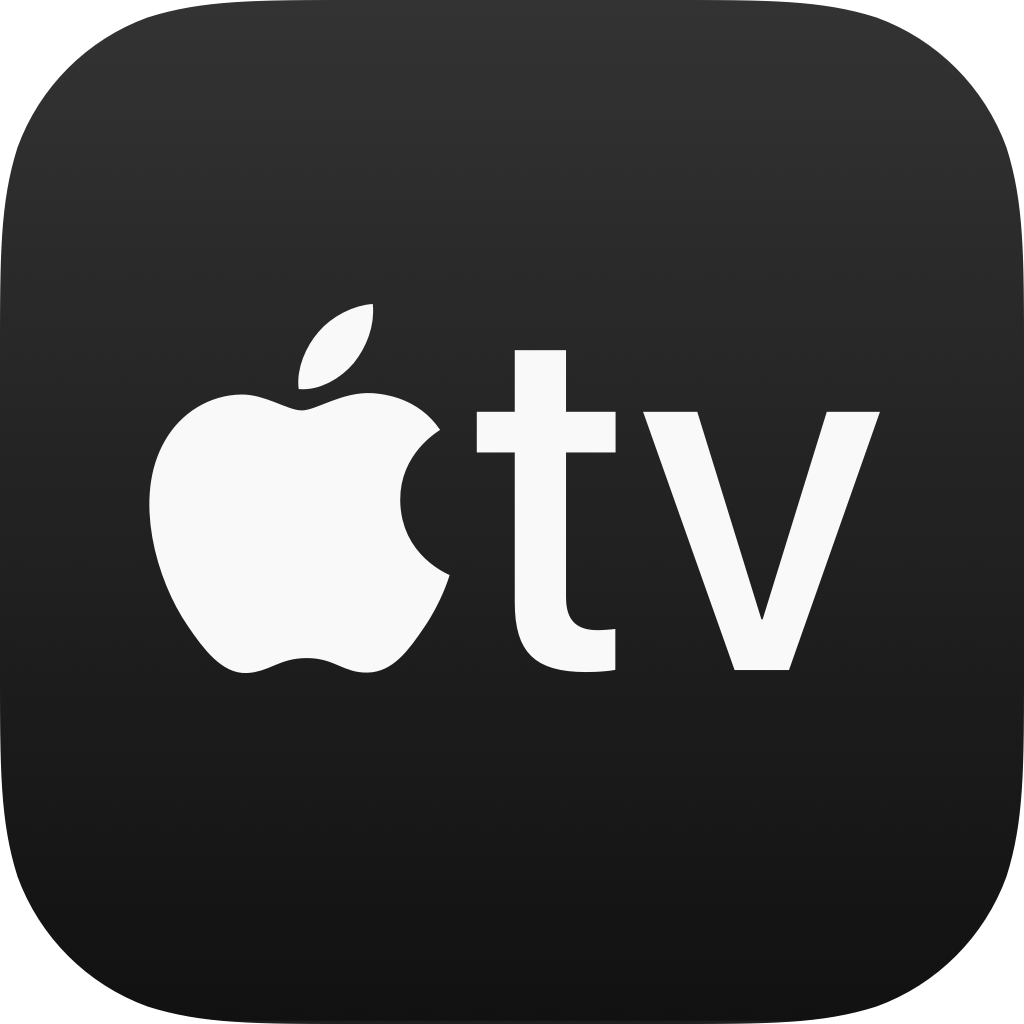 Download Isn't It Romantic in Digital HD/4K from the iTunes store.
Isn't It Romantic images are © Warner Bros.. All Rights Reserved.
Get A Free Copy of Isn't It Romantic Starring Rebel Wilson
5/28/2019 4:41 PM EST
Are you a fan of Rom-Coms?  Do you think Rebel Wilson is hilarious?  Then you will definitely want to check out her latest film Isn't It Romantic coming to stores this month. Even better, how would you like to win a copy on Blu-ray? FlickDirect, in conjunctions with Warner Bros. Studios, wants to give one lucky person the chance to win a Blu-ray Combo pack of the hit movie that saw Liam Hemsworth ...
More>>
Isn't It Romantic Theatrical Review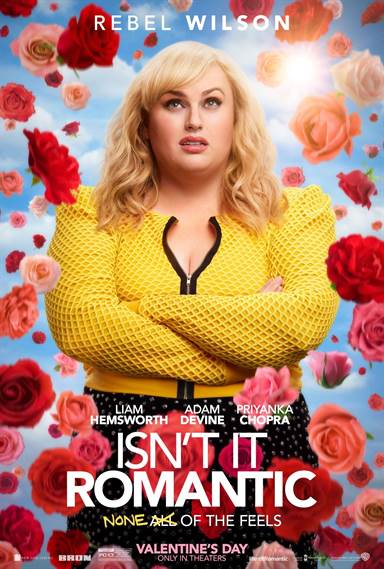 From the time they are little, girls are taught to wait for their "prince charming" to come. As they get older these fairytales take on a different slant in the form of the ever popular "romantic comedy" genre movie. However, Natalie (Rebel Wilson;
Pitch Perfect
) was always told by her mother that those fantasies weren't real and handsome men would never find her attractive. As an adult, Natalie subscribed to that philosophy and therefore is an insecure person who gets dumped on by everyone around her.
Isn't It Romantic,
the latest romcom hitting theaters just in time for Valentine's Day teaches us who the most important person to fall in love with really is.
Natalie is an architect who mostly designs parking garages. She is friends with her assistant, Whitney (Betty Gilpin; Glow) and her coworker, Josh (Adam DeVine; Pitch Perfect) who secretly has a crush on her. Natalie has a fundamental disagreement with Whitney and Josh about romantic comedies and spends hours one day explaining to Whitney why they are unrealistic. Later that same day Natalie gets mugged on the subway and is knocked unconscious. She then wakes up in the hospital in an "alternate reality" where handsome men find her sexy and she is suddenly a successful Architect whom people respect.
Realizing she has woken up in the very thing she despises…a romcom, Natalie has to try to find someone to fall in love with her so she can escape and get back to real life. While in the romcom she is pursued by Blake (Liam Hemsworth; The Hunger Games Series), a young billionaire who early that same day thought she was a secretary at her firm and was there to bring him coffee. When Blake falls in love with her Natalie finds she is still trapped and believes that Josh is really the one she is supposed to fall in love with. As Natalie runs to stop his wedding to a gorgeous, swimsuit model (Priyanka Chopra; Baywatch), she finally realizes the person she needs to love is herself.
Wilson does here much of what she does best – acting like the quirky, self-deprecating intelligent girl who uses humor for almost every situation. Hemsworth is fine as her love interest but it is her frequent co-star and on-screen love interest DeVine that offers the sweet, sentimental moments that make this movie melt your heart. Chopra is beautiful and plays her stereotypical role well. Together they fit well enough to make the film work.
Isn't It Romantic is a romantic comedy mocking romantic comedies which makes it slightly a cut above the rest. The idea has enough of a difference to make it entertaining while not really straying from the "formula". The dance sequences are well choreographed and the song choices in most cases hit the right note with the possible exception of the late Whitney Houston's I Wanna Dance With Somebody (no one besides Whitney should ever sing that song). The sets are overburdened with flowers making it look as if a florist threw up on New York City and the costume designer missed the mark on Wilson's wardrobe by often putting her in outfits that are too tight or that accentuate her flaws rather than hiding them.
The movie does offer a terrific message about loving oneself before anyone or anything else and finding one's self-worth and Wilson delivers it in the nicest possible way. While not your typical romcom Isn't It Romantic resembles one enough to make it a good choice for Valentine's date night. For what it is, the movie tries hard to be different and succeeds at least half the time.
Grade: B-
Read More Isn't It Romantic Reviews
For more reviews please visit our film/television review section.
From New Line Cinema comes the romantic comedy "Isn't It Romantic," starring Rebel...
SPONSORED LINKS