Long Shot (2019)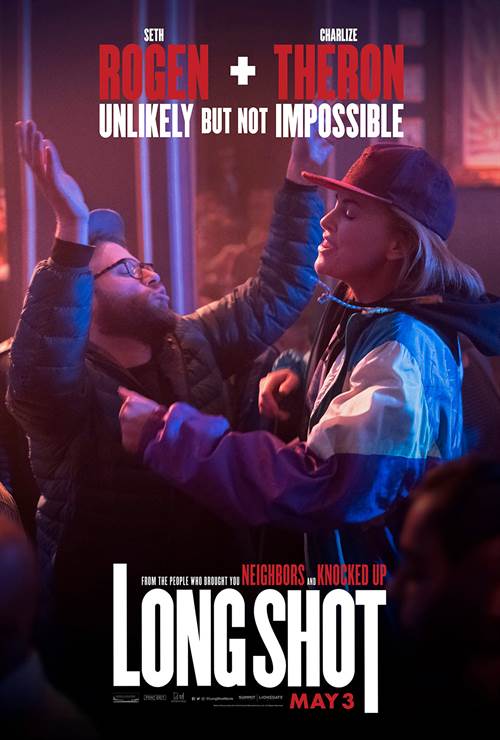 Share this:
| | |
| --- | --- |
| Director: | |
| Writers: | |
| Cast: | |
| Released: | Friday, May 3, 2019 |
| Length: | 125 minutes |
| Studio: | Summit Entertainment |
| Genre: | Comedy |
| Rating: | Under 17 requires accompanying parent or adult guardian. |
Synopsis
Fred Flarsky (Seth Rogen) is a gifted and free-spirited journalist with an affinity for trouble. Charlotte Field (Charlize Theron) is one of the most influential women in the world. Smart, sophisticated, and accomplished, she's a powerhouse diplomat with a talent for…well, mostly everything. The two have nothing in common, except that she was his babysitter and childhood crush. When Fred unexpectedly reconnects with Charlotte, he charms her with his self-deprecating humor and his memories of her youthful idealism. As she prepares to make a run for the Presidency, Charlotte hires Fred as her speechwriter, much to the dismay of her trusted advisors. A fish out of water on Charlotte's elite team, Fred is unprepared for her glamourous lifestyle in the limelight. However, sparks fly as their unmistakable chemistry leads to a round-the-world romance and a series of unexpected and dangerous incidents.

From the celebrated team of Seth Rogen and Evan Goldberg, creators of outrageous comedy hits including THIS IS THE END and NEIGHBORS, LONG SHOT also features O'Shea Jackson Jr. (Den of Thieves, Straight Outta Compton), Andy Serkis (Black Panther, Planet of the Apes), June Diane Raphael (The Disaster Artist, Grace & Frankie), Ravi Patel (TV's Master of None) and Alexander Skarsgård (TV's Big Little Lies and The Legend of Tarzan). The film was directed by Jonathan Levine (Warm Bodies).

Purchase DVD/Blu-ray/4K UHD physical copy of Long Shot today at Amazon.com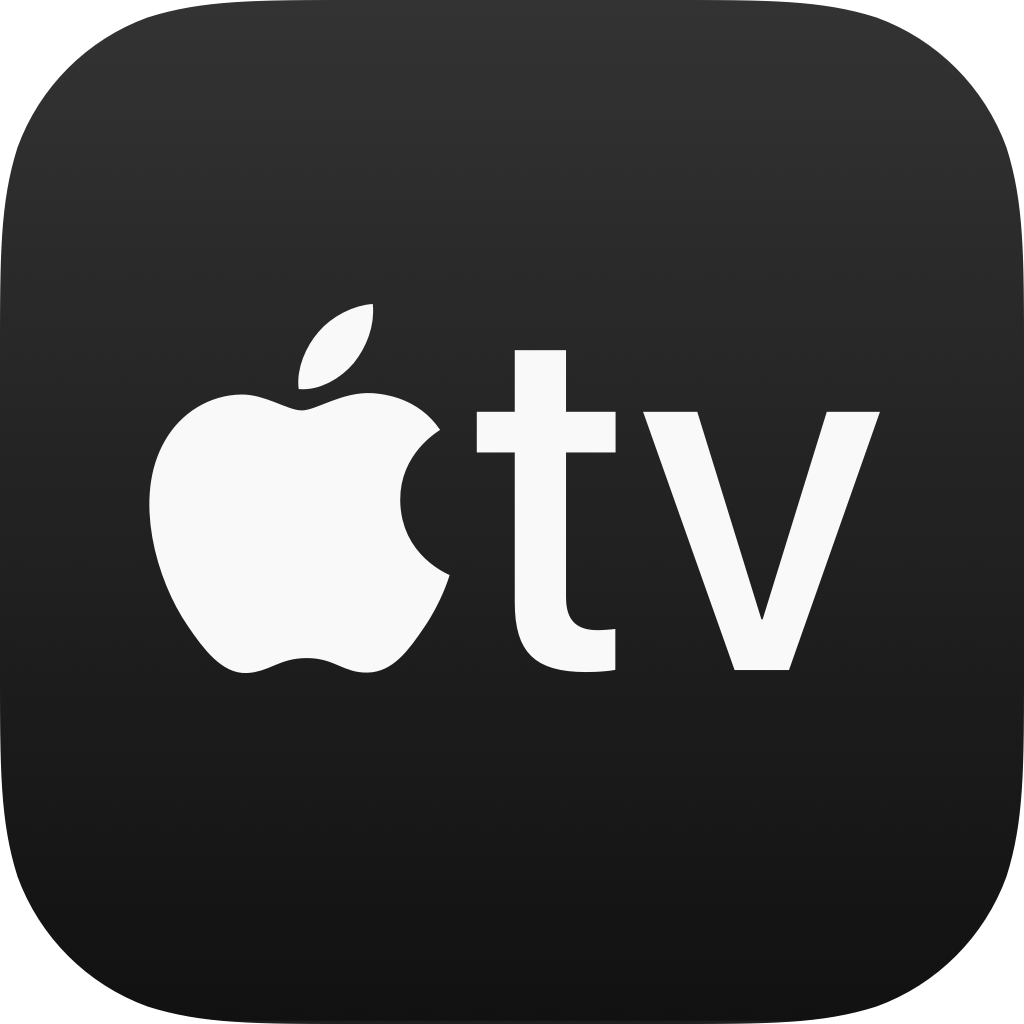 Download Long Shot in Digital HD/4K from the iTunes store.
Long Shot images are © Summit Entertainment. All Rights Reserved.


Get Passes To See An Advanced Screening of Long Shot
4/24/2019 8:33 PM EDT
When one thinks of romantic comedy stars Seth Rogen (Knocked Up) and Charlize Theron (Atomic Blonde) certainly seem like an unlikely pairing. However, they have teamed up for Lionsgate's LONG SHOT and FlickDirect, in conjunction with Lionsgate would like to give some lucky winners the opportunity to see the film on April 29, 2019, in either Jacksonville, Orlando, Miami, Tampa or West Palm Beach be...
More>>
Charlize Theron and Seth Rogen to Receive CinemaCon's Comedy Sta...
3/25/2019 1:52 PM EDT
Mitch Neuhauser, Managing Director of CinemaCon, has announced that Seth Rogen and Charlize Theron will receive this year's "CinemaCon® Comedy Stars of the Year Award." the award will be presented on the evening of Thursday, April 4."Rogen and Theron have been bringing audiences around the world to the theatres for over a decade with some of the most entertaining, inspiring and hilarious films of ...
More>>
Long Shot Theatrical Review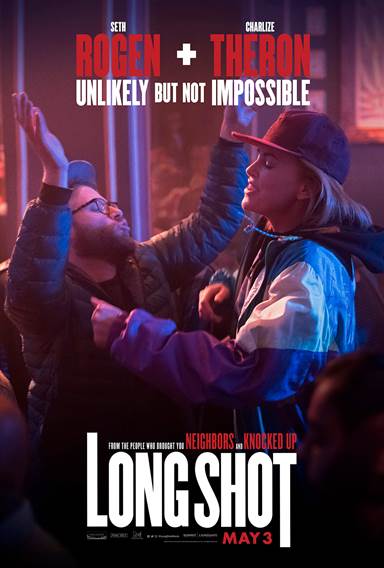 Google the definition of a long shot and this is what you will get - a venture or guess that has only the slightest chance of succeeding or being accurate. That idea can pertain to almost anything from a job prospect to asking someone out on a date to winning the lottery. In the case of the new movie from Lionsgate, Long Shot could include the aforementioned date or becoming the President of the United States of America. Whatever the case may be, it generally means the deck is stacked against you like both of our main characters find out in this two-hour romantic comedy.
Fred Flarsky (Seth Rogan; Knocked Up) is a journalist who works for the Brooklyn Advocate. He is brash and outspoken and about as liberal as they come. When his company gets bought out by media conglomerate Wembley Media Flarsky quits in a rage since he finds the owner, Parker Wembley (Andy Serkis; The Planet of the Apes Series) to be immoral. In an attempt to cheer Flarsky up, his best friend, Lance (O'Shea Jackson Jr.; Straight Outta Compton) takes him to a wildlife benefit Fund party which also happens to be attended by Secretary of State, Charlotte Field (Charlize Theron; Mad Max: Fury Road).
Field asks to see Flarsky because she thinks she knows him and she is right…they were neighbors and she used to babysit for him. Finding he is unemployed and liking his work, Field hires Flarsky to be her speechwriter in her attempt to make a presidential run. As they work together, they become reacquainted and grow closer. However, things fall apart when Wembley threatens Field via public humiliation of Flarsky. Unwilling to see her friend hurt, Field goes along with the plan which ultimately puts a wedge between her and Flarsky.
When one thinks of romantic couples falling in love on screen, one's mind does not automatically veer towards Rogen with Theron. It's an odd couple pairing but these two actors seem to have some chemistry so it works. There are funny moments and heartwarming scenes and these two actors play both well. Jackson Jr. is a natural as Flarsky's best friend offering advice and encouraging him to be his best. June Diane Raphael (The Disaster Artist) and Ravi Patel (Transformers) are great as Field's assistants and Bob Odenkirk (Better Call Saul) has a great cameo as President Chambers.
Let's face it, if you like romcoms you will love this one. It has humor and heart while offering some smart insight into the political realm. It is predictable and follows the formula to a certain extent but it offers a little twist since in this case, the female is the power player in this couple while the man is the one who needs "rescuing". The ending is completely unrealistic but after a fun few hours who really cares. The writing isn't watered down and the dialogue is neither cliqued nor boring.
Theron lets loose a little bit in Long Shot offering a glimpse into a comedian from an otherwise serious actress. Rogen has played this type of character before but he is a good choice and he and Theron genuinely seem to get along ( at least on screen). The rest of the cast compliments them well.
This is a fun date night movie which offers viewers a step above the typical romantic comedy fare that has most women swooning and most men rolling their eyes. You can do far worse than to spend your time and money on Long Shot.
Grade: B
Read More Long Shot Reviews
For more reviews please visit our film/television review section.
Fred Flarsky (Seth Rogen) is a gifted and free-spirited journalist with an affinity for trouble. Cha...
SPONSORED LINKS