Queen & Slim (2019)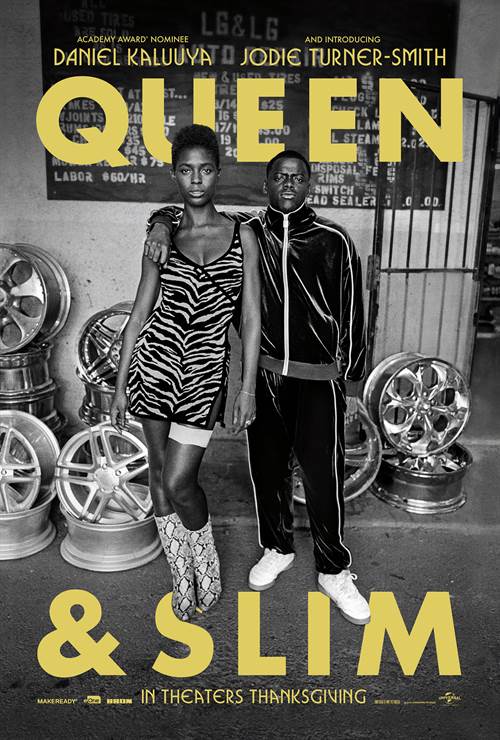 | | |
| --- | --- |
| Director: | |
| Writers: | |
| Cast: | |
| Released: | Wednesday, November 27, 2019 |
| Length: | 132 minutes |
| Studio: | Universal Pictures |
| Genre: | Drama |
| Rating: | Under 17 requires accompanying parent or adult guardian. |
Queen & Slim Synopsis
From trailblazing, Emmy-winning writer Lena Waithe (Netflix's Master of None) and Melina Matsoukas, the visionary director of some of this generation's most powerful pop-culture experiences, including Beyonce's "Formation" and the Nike "Equality" campaign, comes Makeready's unflinching new drama, Queen & Slim.

While on a forgettable first date together in Ohio, a black man (Get Out's Daniel Kaluuya) and a black woman (Jodie Turner-Smith, in her first starring feature-film role), are pulled over for a minor traffic infraction. The situation escalates, with sudden and tragic results, when the man kills the police officer in self-defense. Terrified and in fear for their lives, the man, a retail employee, and the woman, a criminal defense lawyer, are forced to go on the run. But the incident is captured on video and goes viral, and the couple unwittingly become a symbol of trauma, terror, grief and pain for people across the country.

As they drive, these two unlikely fugitives will discover themselves and each other in the most dire and desperate of circumstances, and will forge a deep and powerful love that will reveal their shared humanity and shape the rest of their lives.

Joining a legacy of films such as Bonnie and Clyde and Thelma & Louise, Queen & Slim is a powerful, consciousness-raising love story that confronts the staggering human toll of racism and the life-shattering price of violence.

Waithe wrote the script based on an original idea by bestselling author James Frey (A Million Little Pieces, Katerina). The feature-film directorial debut from Melina Matsoukas (executive producer of HBO's Insecure) stars Academy Award® nominee Daniel Kaluuya as "Slim" and rising star Jodie Turner-Smith (Syfy's Nightflyers), as "Queen."

Waithe produces the film via her company, Hillman Grad Productions, along with Matsoukas via her production company, De La Revolución Films. Frey produces via his production company, 3BlackDot, alongside Andrew Coles and Michelle Knudsen.

Queen & Slim is financed by Makeready and will be distributed by Universal Pictures worldwide, with eOne handling distribution in select territories including the U.K. and Canada.

Purchase DVD/Blu-ray/4K UHD physical copy of Queen & Slim today at Amazon.com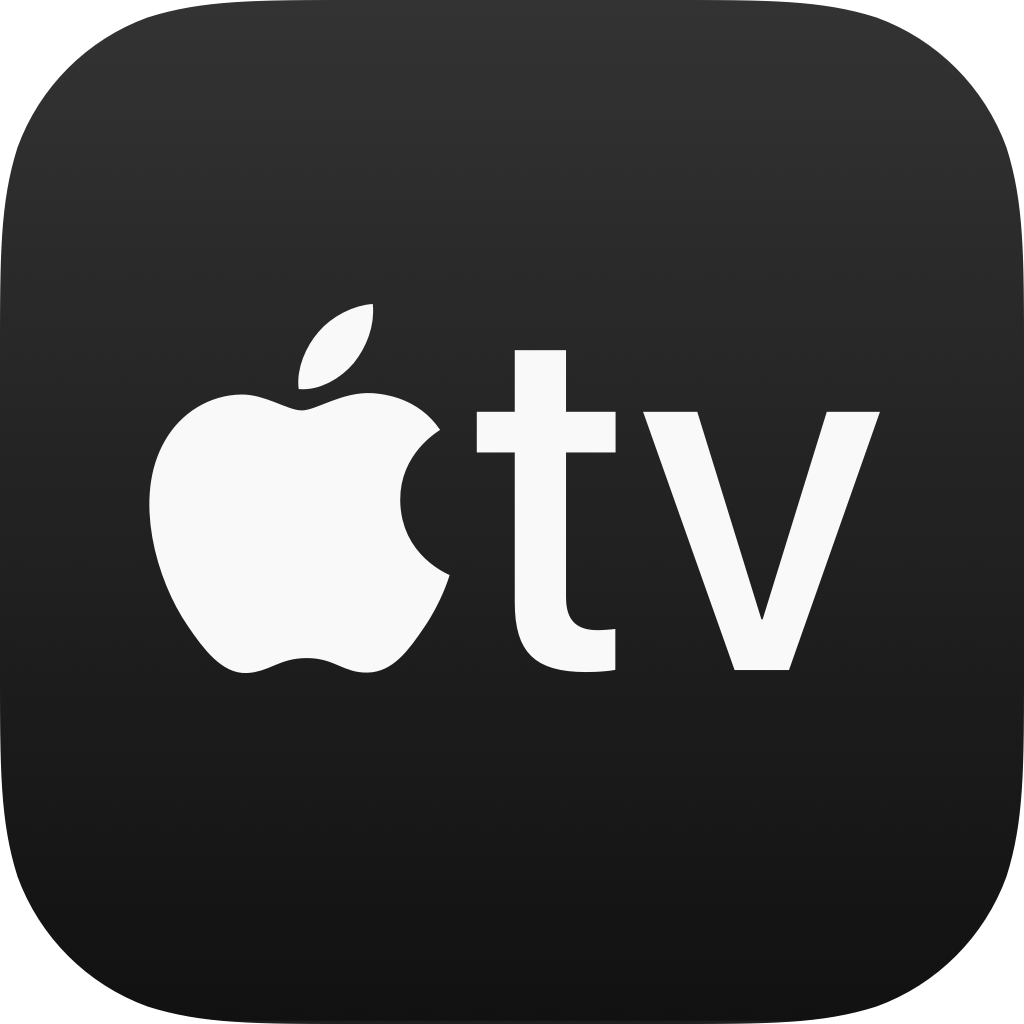 Stream Queen & Slim in Digital HD/4K from the AppleTV store.
Queen & Slim images are © Universal Pictures. All Rights Reserved.
Win a Blu-ray Copy of QUEEN & SLIM From FlickDirect and Universa...
2/28/2020 4:25 PM EST
As much as we try to shed light on the issue of racial profiling in the United States, it still unfortunately occurs.  This passed Thanksgiving Universal Pictures brought the issue to the forefront with the release of QUEEN & SLIM. The critically acclaimed film will be released on 4K UHD, Blu-ray, and DVD next week and FlickDirect, in conjunction with Universal Pictures would like to give one pers...
More>>
Queen & Slim Director, Melina Matsoukas, Accuses Hollywood Forei...
12/18/2019 11:04 AM EST
Melina Matsoukas, director of "Queen & Slim", is making her feelings about the Hollywood Foreign Press Association known. According to Matsoukas, the HFPA members that vote for the Golden Globe Awards refused to watch her film."We held three screenings for the HFPA and almost no members attended," Matsoukas told Variety. "For me, it's reflective of their voting body. It's not reflective of the soc...
More>>
Complimentary Passes For Two To A Screening of Universal Picture...
11/14/2019 10:59 PM EST
Acclaimed director Melina Matsoukas (Insecure) is making her feature film directorial debut this Fall with her film, QUEEN & SLIM.  With the movie set to open nationwide on November 27, 2019, Universal Pictures, in conjunction with FlickDirect, want to give some lucky winners the chance to win advance screening passes for Cinemark Boynton Beach 14 on Thursday, November 21, 2019, at 7:30 pm.To ente...
More>>
Queen & Slim Theatrical Review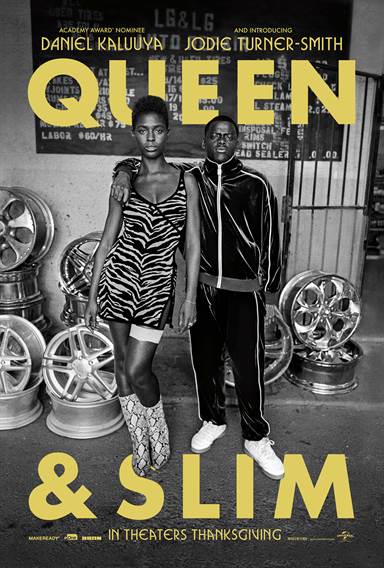 Once again it is Oscar bait season and the plethora of well made, terrifically acted feature films is ramping up into high gear. The (mostly) dramas are aesthetically pleasing, generally, thought-provoking and not only require the audience to think but to have them leave the theater feeling a range of emotions. In her feature film directorial debut, Melina Matsoukas (Insecure) throws her hat in the proverbial ring with this holiday season's Queen & Slim. Combining social injustice with a "Bonnie and Clyde" like escapade the movie has something important to say and shouts its message from the rooftop.
Slim (Daniel Kaluuya; Get Out) and Queen (Jodi Turner-Smith; The Last Ship) are having a less than a stellar first date. Hoping it will be over soon, Queen asks Slim to drive her home but on the way, they get pulled over for a minor traffic violation. Unfortunately, things begin to escalate when the officer makes Slim get out of the car for no reason and then he shoots Queen when she tries to interfere. After a scuffle, Slim accidentally kills the officer and the two suddenly find themselves on the run as a manhunt to catch these so-called "cop killers" gets underway.
As these two modern-day Bonnie and Clyde avoid capture they discover things about themselves and each other. They head to Queen's uncle, Earl (Bokeem Woodbine; Riddick) for assistance since he "owes" her and he gives them food, money, a car and his contact in Georgia who will help them get to Cuba. The Georgia contact (played by Flea from the Red Hot Chili Peppers) then puts them in touch with a guy named Jackson (Bertrand Boyd II; Murder Gardens) who has someone that can fly them to Cuba. Once everything is arranged Jackson drives them to the landing strip in the Florida Keys and just as Queen & Slim are about to make their way to the plane, the police arrive. Somewhere along the way, they were sold out for the reward money, but by whom?
Kaluuya and Turner-Smith do a great job of portraying these strong and intense characters. Sadly, they have little chemistry, which makes their love scene rather awkward and uncomfortable to watch. Woodbine is a scene-stealer who adds the "character" to his character. The rest of the supporting cast helps move the film along but don't add all that much in terms of plot details.
For her feature film debut, Director Matsoukas does a wonderful job keeping the pacing going at a decent clip without many lagging moments. Her visuals are purposeful and no shot is wasted. She manages to tackle a relevant but tough subject matter without having it become preachy. She offers the audience first-hand insight into the black lives matter movement and shows how the violence can escalate so quickly. The look on a teenage boy's face when he shoots a police officer is powerful, moving and heartbreaking. The ending, which couldn't have ended any other way, leaves you devastated and wrecked.
While Queen & Slim is a raw and shocking commentary on our society these days, I don't know that it will click with all audiences. As a middle-aged, white, female I certainly couldn't relate to the underlying struggle many in poor, predominately black communities face but I could comprehend the outrage of the injustice they tend to be faced with on a regular basis.
I also find it interesting that many of us walked out of the theater having no idea where the names Queen & Slim actually originated from and how they pertained to the main characters (we also jokingly questioned which one was actually Queen and which one was slim).
Queen & Slim is difficult to watch at times, but it is thought-provoking and insightful into what is happening around the country.
Grade: B+
For more reviews please visit our film/television review section.
For today's home video review, FlickDirect's Austin Putnam reviews QUEEN & SLIM in 4K UHD!...

Get a look inside the characters of QUEEN & SLIM....
From trailblazing, Emmy-winning writer Lena Waithe (Netflix's Master of None) and Melina Matsoukas, the visionary director of some of this generation'...

From trailblazing, Emmy-winning writer Lena Waithe (Netflix's Master of None) and Melina Matsoukas, the visionary director of some of this generation'...
SPONSORED LINKS