Chronicle (2012)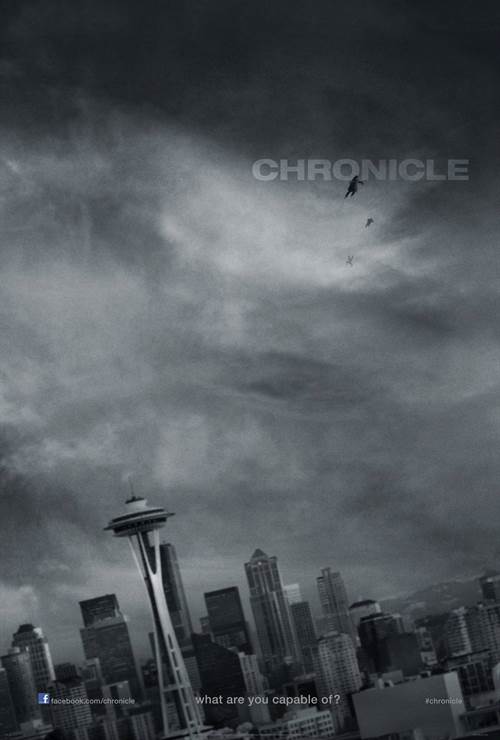 | | |
| --- | --- |
| Director: | |
| Writers: | |
| Cast: | |
| Released: | Friday, February 3, 2012 |
| Length: | 84 minutes |
| Studio: | 20th Century Studios |
| Genre: | Sci-Fi/Fantasy |
| Rating: | Some material may be inappropriate for children under 13. |
Chronicle Synopsis
Seen through the lens of a troubled teen's video camera, yet filled with eye-popping action and jaw-dropping special effects, Chronicle is as real as it gets. When three ordinary high school friends make an extraordinary discovery, they acquire amazing abilities beyond their understanding. But as their powers develop, so do their darker sides. Fun, harmless pranks soon lead to much riskier activities as the boys' "gifts" - and their lives - spin dangerously out of control!

Purchase DVD/Blu-ray/4K UHD physical copy of Chronicle today at Amazon.com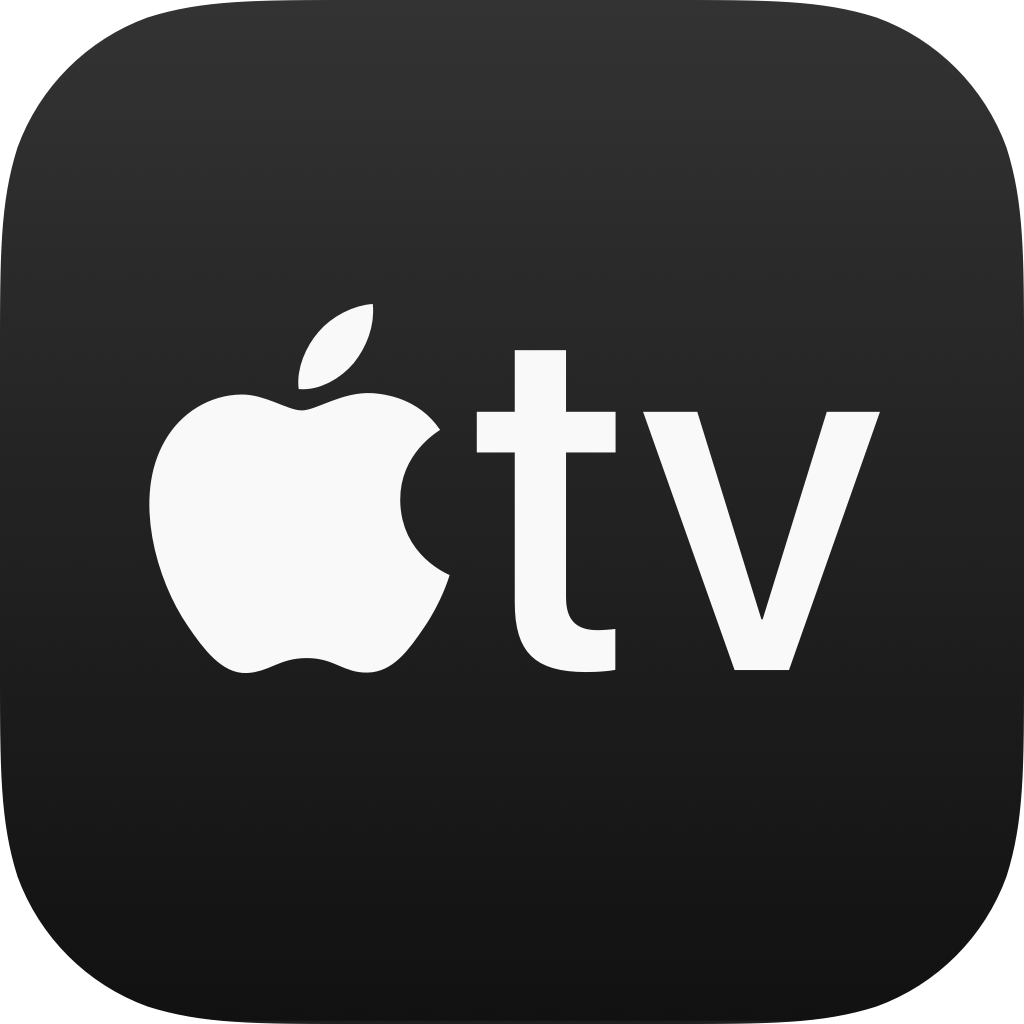 Stream Chronicle in Digital HD/4K from the AppleTV store.
Chronicle images are © 20th Century Fox. All Rights Reserved.
20th Century Fox considering Chronicle Sequel
3/8/2012 5:23 PM EST
With the teen super hero movie Chronicle being such a success it comes as no surprise that 20th Century Fox is considering a follow up. Fox apparently has approached Chronicles original screenwriter Max Landis to draft the sequel.Chronicle sees three high school friends trying to learn to control super natural abilities that were placed upon them after a bizarre discover underground one night. Hav...
More>>
Chronicle Blu-ray Review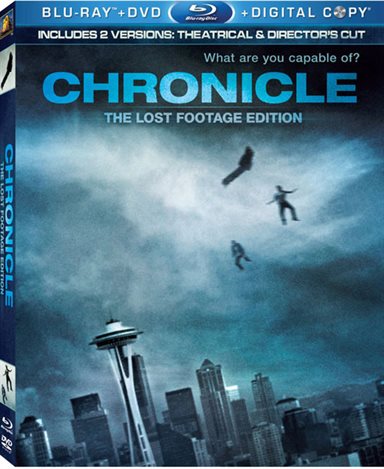 The found footage sensation combines itself with the super hero genre for "Chronicle." Using a trend with a slightly different goal in mind, director Josh Trank appears to be trying to wow his audience while also selling a consistent tale of teenagers flirting with ultimate power. Little of the movie's mysteries are developed, the acting isn't incredible but you can't expect too much from a cast of unknowns, and yet when the feature gets mean, it suddenly gets really interesting.

A withdrawn, lonely, depressed, abused, and bullied high school senior, Andrew (Dane DeHaan) has decided to record every step of his life with a camcorder. Chronicling his daily beatings and loner behavior, Andrew discovers he enjoys the attention and confessional opportunities the camera provides. After being humiliated at a party, Andrew is enlisted by his cousin Matt (Alex Russell) and popular classmate Steve (Michael B. Jordan) to enter and record a mysterious tunnel nearby. Inside, the excited trio uncovers something alien that quickly knocks them out. The next sequence of footage we see is some time later as the boys detect new powers of telekinesis, which is the power to manipulate and/or move objects using your mind. While the euphoria of superhuman ability is met with awe by Matt and Steve, Andrew has a darker response, finding his capacity to destroy too intense to ignore, soon looking to exact revenge on those who've wronged him.

We see Andrew's tapes tightly edited and conveniently captured (the trouble teen uses his power to float the camera around, permitting Trank to make use of cranes and steadicams), but there's another camera hog in the mix, as Matt's object of desire, Casey (Ashley Hinshaw), also carries an HD machine, with her angles seamlessly woven into the film. Later in the feature, security cams, cell phone footage, and news reports join the party as Andrew's mind begins to break down and he takes out his rage on the public.

Dealing with teenagers, Trank and co-writer Max Landis embrace the possibilities of young men taking control of their minds, discovering their indestructibility and power to soar into the clouds, creating a completely new realm of play and prank previously unthinkable. "Chronicle" has fun with its visual effects, and while a few CGI adventures fail to convince, the production remains ambitious, looking to give the picture a sense of sci-fi scope. The script also pays close attention to Andrew's growing psychological fissure, tracking the boy's progress from a meek, melancholy wimp to a vengeful god-like being, spurred on by his alcoholic father and cancer-stricken mother, prompting the adolescent to destroy a world that's wronged him on multiple levels. It's a compelling exaggeration of traditional juvenile melodrama, also building a super hero mythos of its own, with Andrew's wicked wrath challenged by Matt's might and concern, leading to a destructive confrontation between the family members.

As of Tuesday the film has come to Blu-ray on a 2-disc set. Watching it on Blu-ray it makes the "reality" of what is happening to the trio all the more vivid. To say it looks superb is an understatement. As for the extras, there are two versions of the film for you to choose from, theatrical and directors cut. Other extras include a deleted scene, a pre-visual effects sequence and a beta test of the diner scene. On disc 2 is the theatrical version as well as a digital copy for those on the go.

Chronicle certainly isn't the evolution of the "found footage" or "super hero" genre. All it really has done is take those concepts and present them in a new way. At the end of the day that's all any movie really is and if we're entertained by it then the medium has served its purpose. Chronicle is worth the purchase not only for the simplicity of how its told but also because it makes us wonder how we would handle that situation if given the chance.

Read More Chronicle Reviews
For more reviews please visit our film/television review section.
Was not shot in Seattle, but in South Africa.
SPONSORED LINKS