End of Watch (2012)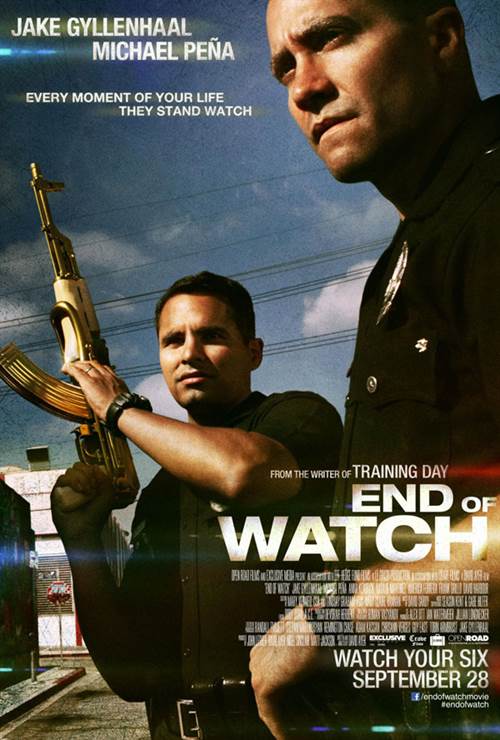 Share this:
| | |
| --- | --- |
| Director: | |
| Writers: | |
| Cast: | |
| Released: | Friday, September 21, 2012 |
| Length: | 109 minutes |
| Studio: | Open Road Films |
| Genre: | Drama |
| Rating: | Under 17 requires accompanying parent or adult guardian. |
Synopsis
From the Writer of 'Training Day.' Starring Jake Gyllenhaal and Michael Pena. In Theaters September 21. A powerful story of family, friendship, love, honor and courage, End Of Watch stars Academy Award® nominee Jake Gyllenhaal and Michael Peña as young police officers Taylor and Zavala as they patrol the city's meanest streets of south central Los Angeles. Giving the story a gripping, first-person immediacy, the action unfolds through footage from the handheld HD cameras of the police officers, gang members, surveillance cameras, and citizens caught in the line of fire to create a riveting portrait of the city's most dangerous corners, the cops who risk their lives there every day, and the price they and their families are forced to pay.

Purchase DVD/Blu-ray/4K UHD physical copy of End of Watch today at Amazon.com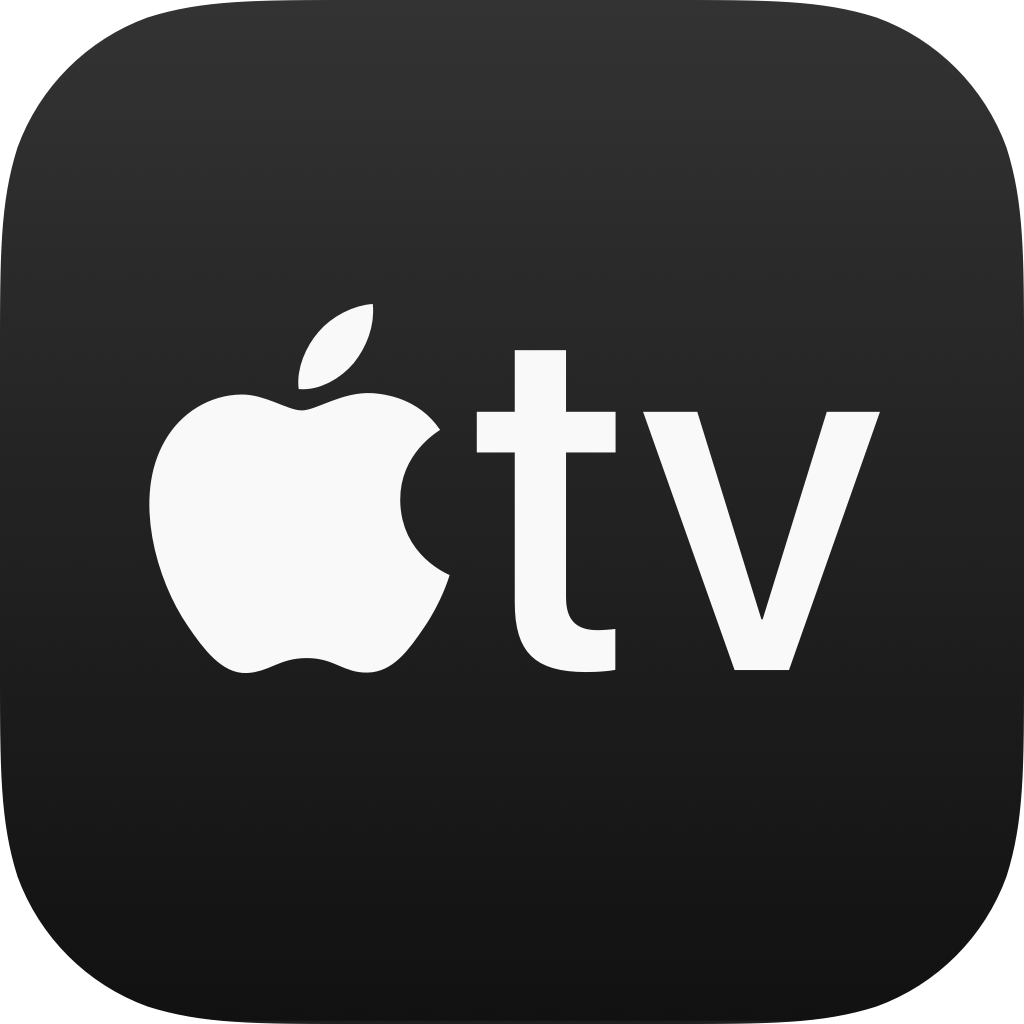 Download End of Watch in Digital HD/4K from the iTunes store.
End of Watch images are © Open Road Films. All Rights Reserved.
End of Watch Theatrical Review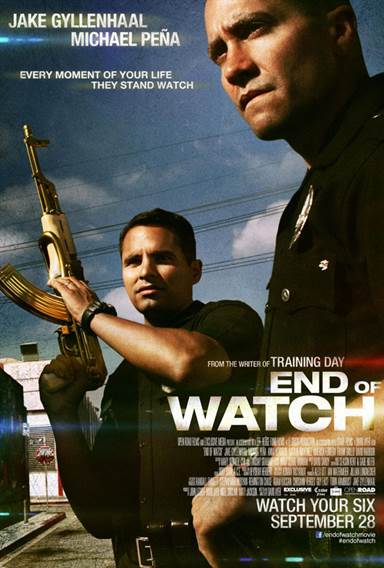 Crime dramas seem to be taking over the action entertainment scene as witnessed on both the big screen and television. End of Watch however, happens to be one of the better ones. Realistically presented, the movie gets into the nitty-gritty bowels of one of the most notorious crime areas in America, South Central Los Angeles. The film takes a different tack on most crime movies by showing the human side of our men in blue.
Check in with friends
to END OF WATCH
with the Movie Clock app.
Get it now for FREE!
Mostly filmed using hand held cameras, spy cams, home video and other types of non professional movie equipment the cast does most of the taping of their own movie. While I am not a big fan of this type of shaky moviemaking, it does work here. Giving the appearance that the viewer becomes part of the production riding with the crime fighters, seeing the battles up close, being part of the everyday drive-by's, morning police meetings, intimate moments and other phases of Brian and Mike's life. The most cringing and repulsive parts of the film look even more real however, than if the scene had been shot with a mounted camera on a tri-pod.
Dressed to arrest, Officer Brian Taylor (Jake Gyllenhaal) and Officer Mike Zavala (Michael Peña) take off in the squad car each day to patrol block thirteen. Never routine, there's always a disturbance or shooting in that poverty stricken neighborhood. We watch as they break up fights, investigate complaints and even rescue children from certain death in a burning building. One day the two street warriors are asked to investigate a call from outside the precinct that someone's grandmother has not responded for days to her daughter's phone messages. Investigating the house where the grandmother lives Brian and Mike come upon a sick situation involving a drug and human trafficking cartel. After cleaning up the mess, the two become marked men at the whim of the brutal crime lords.
The movie's not about bad cops like previous crime films of writer/director David Ayer's (Training Day). Here he takes you into the one of the meanest and toughest neighborhoods in America to show you what good policemen accomplish. End of Watch is no lesser a violent movie than Training Day, but you get another view of those that courageously risk their lives to save many. Brian and Mike are likable guys who have personal commitments that include Mike's supportive wife Gabby (Natalie Martinez) and Brian's fiancée Janet (Anna Kendrick) who both fear for their loved one. Although the two cops are both respectful of their women's wishes, they know they have a duty to perform to keep a safe America.
Ayer doesn't pull any punches laying out his story with all the grit and guts of the mean streets. When Brian and Mike get attached by AK-7 toting gang members we get close to the action with bullets flying from every direction, and the two fleeing for their lives. He has this ability to force his audience to feel what his characters are reacting to and giving us the full effect of the momentum he has created.
This can be called Ayer's tribute to those police officers who believe in protecting the people of the community no matter what the consequences. The movie takes you away from the crooked cop storyline and shows the devotion police officers have to duty much like the feel Ladder 49 gives for firefighters who have to face insurmountable odds. I applaud Ayer for his tenacity to show a realistic and righteousness view of our police in the face of today's social unrest due to poverty, drugs and a jobless America.
Gyllenhaal and Pena make the perfect partners. The chemistry between the two friends shows big on the screen with each looking out for the other at work and in their personal lives. The two actors are not new to the screen with a combined total of 86 titles including stimulating movies like Gyllenhaal's; Source Code, Brothers, Jar Head, Brokeback Mountain and Pena's; Tower Heist, 30 Minutes or Less, The Lincoln Lawyer, The Lucky Ones. At their best in End of Watch, both share top billing with remarkable performances that will be memorable long after you leave the theater.
In support, several actors come to mind, but Kendrick, Martinez and America Ferrera stand out for their creation of some tough love and courageous characters that make the film genuinely realistic. Kendrick and Martinez show the personal devoted side of Brian and Mike providing a respite from the cruel streets. Ferrera on the other hand brings you into the fear and frustration of women going to battle in the streets. Playing Officer Orozco, she shows that female officers can be just as hard-hitting, take a lot of abuse and come back each day for work. It's through her eyes we get a glimpse of the women who are committed to cleaning up crime in tough neighborhoods.
I like End of Watch very much as it becomes one of those films that stick in your head and rightly so. Sometimes we take for granted the work our police officers do to rid our crime riddled streets from even the most appalling crimes as shown in this film. It's a very good message and one that I hope will resonate from those who watch the film.
End of Watch is rated R for strong violence, some disturbing images, pervasive language including sexual references, and some drug use. Please be cautious when choosing this film if you have a child under 17 in tow as it looks so real and can be very upsetting to the immature. Warning: The shaky cameras may affect your vision initially, but does tend to be less of a bother as the film progresses.
FINAL ANALYSIS: An adult targeted film with a heartfelt message. (A)
-- John Delia
For more reviews please visit our film/television review section.
Join FlickDirect correspondent Penny McLean, as she discusses with End of Watch's Micael Pena, s...
SPONSORED LINKS