The Sweeney (2013)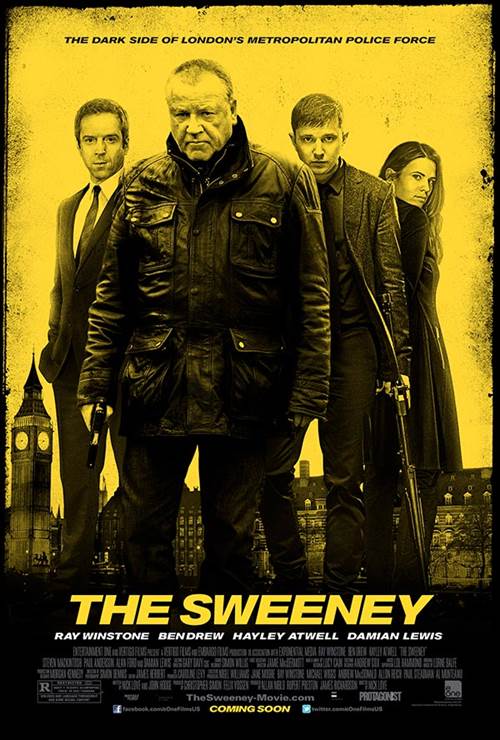 | | |
| --- | --- |
| Director: | |
| Writers: | |
| Cast: | |
| Released: | Friday, March 1, 2013 |
| Length: | 112 minutes |
| Studio: | Entertainment One Studios |
| Genre: | Action/Adventure |
| Rating: | Under 17 requires accompanying parent or adult guardian. |
The Sweeney Synopsis
Tearing up the streets of London, THE SWEENEY is a stylish, exhilarating action thriller proving sometimes you have to act like a criminal to catch a criminal. Armed and dangerous, the Sweeney Flying Squad are old school crime fighters enforcing the law. Led by legendary detective Jack Regan (Ray Winstone) and his loyal partner, they have their own unique way of operating and always get results. With a bank heist in progress and his old enemy making a reappearance on the London crime scene, Regan will do whatever it takes to get the job done, even defying orders from his no-nonsense boss (Damian Lewis).

Purchase DVD/Blu-ray/4K UHD physical copy of The Sweeney today at Amazon.com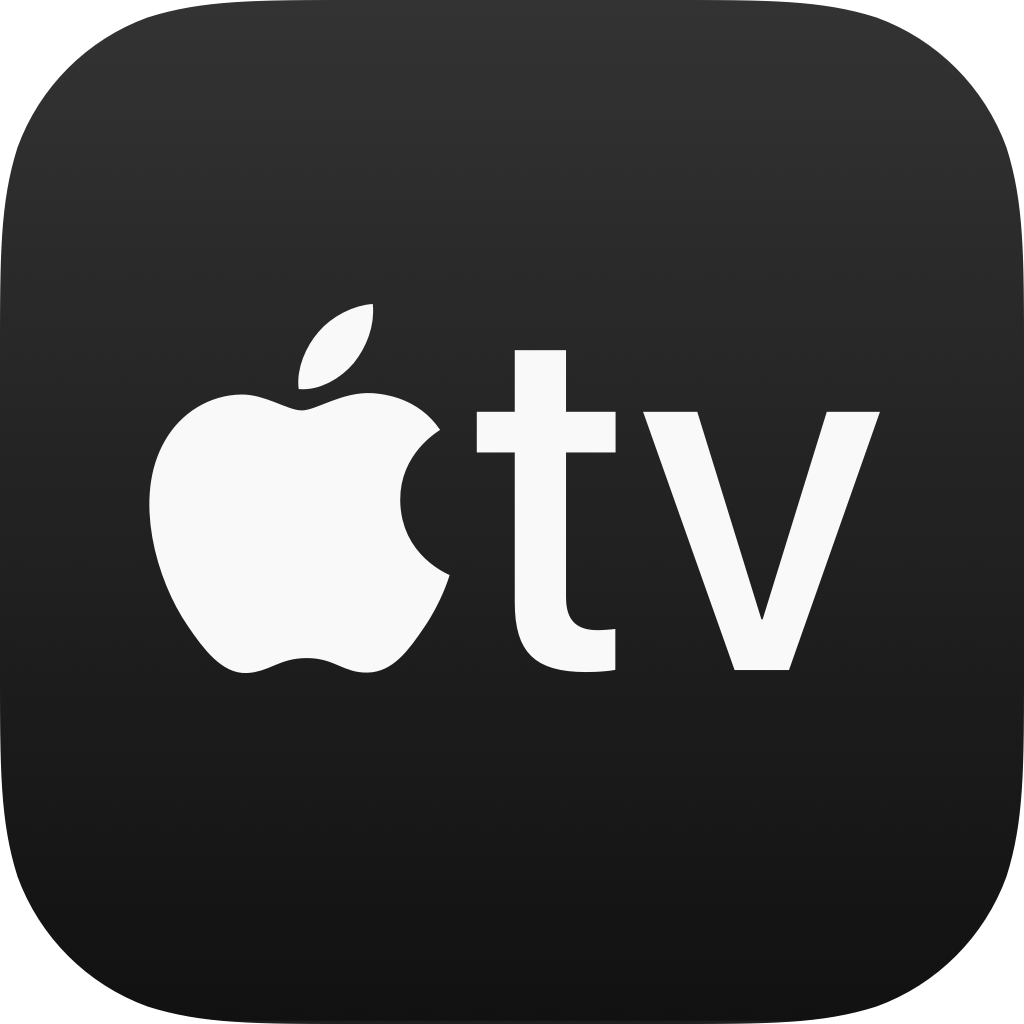 Stream The Sweeney in Digital HD/4K from the AppleTV store.
The Sweeney images are © Entertainment One Studios. All Rights Reserved.
The Sweeney DVD Review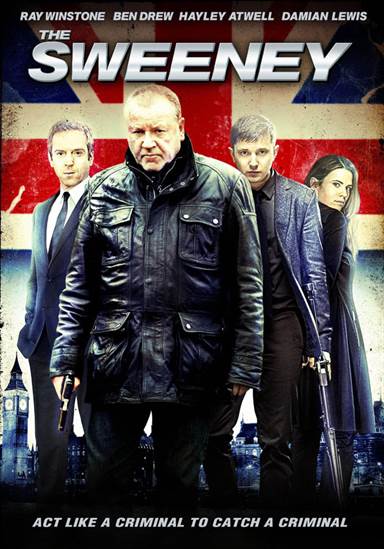 "The Sweeney" is based on a British television series that began in 1975, making its American theatrical run a little on the baffling side, though one should never doubt the drawing power of Ray Winstone. The beefy, growling actor makes a fine if familiar impression in this hard-charging actioner, giving depressingly conventional material a personality as the story high-fives every cop movie cliche imaginable. Regardless of predictability, "The Sweeney" has its share of thrilling moments and inventive showdowns, managing a sufficiently entertaining ride when it allows Winstone and the cast to fulfill their bruiser promise.

An elite unit of the London police department tasked with using excessive force to take down criminal enterprises, the Flying Squad (also known as "The Sweeney") is led by Detective Inspector Jack Regan (Ray Winstone), who oversees a group of cops including Carter (Ben Drew) and Nancy (Hayley Atwell), a married member of the unit Regan has fallen in love with. With Chief Haskins (Damien Lewis) attempting to keep control of the squad, Regan carries on like a bulldozer, tearing up the city to catch crooks. When a jewelry heist takes an unexpected turn with a seemingly random execution of a witness, Regan surmises enemy Allen (Paul Anderson) is up to his old tricks. However, as the case deepens, new adversaries are revealed, while the Flying Squad finds itself targeted by an internal affairs presence, Detective Chief Inspector Lewis (Steven Mackintosh), who also happens to be Nancy's estranged husband, making the situation troubling all around for Regan and his abrasive ways.

Keeping "The Sweeney" fresh is direction by Nick Love, helmer of British films such as "The Firm" and "Outlaw." Perhaps aware that the screenplay (co-written by John Hodge of "Trainspotting" fame) is on the soggy side, Love marches forward with creatively staged action sequences, following Regan as he attempts to knock down baddies without creating a public scene, though that's a tall order at times. While we're faced with the same situations of warehouse gunplay and car chases, the production jazzes up the proceedings with interesting locations. For example, instead of racing automobiles through London traffic, Regan pursues Allen down a claustrophobic rural road, making advancement impossible as the asphalt winds precariously through overgrown greenery. There's also a mid-movie showdown in Trafalgar Square, with Love taking advantage of the wide open space to conjure up a foot pursuit and a rabid exchange of bullets. It's the little ideas that end up providing thrills for "The Sweeney," with the feature making an effort to shake up the routine of violence by finding interesting places to explode.

The story doesn't carry the same invention, burning through rough cop formula without hesitation, making Regan a tough cookie with a soft heart for Nancy, trying to win over his co-worker while the jewelry heist case takes its toll on the Flying Squad, finding their collective investigation unable to pin Allen to the crime. We have the harried and strangely powerless man in charge (Lewis must've accepted this nothing role before his buzzy turn in Showtime's "Homeland"), the partner with a pregnant wife (hip-hop star Drew is not much of an actor), and the stuffy internal affairs stooge acting as a spoiler in multiple parts of Regan's life. It's not an original tale of supercop might, wheezing as it carries into easily telegraphed areas of conflict and tragedy. So obvious in fact, it's shocking that Love doesn't make the effort to disturb the predictability of it all, taking as much care with the drama as he does with the action.

This review is of the standard DVD, not the Blu-ray and while it does look good, after watching so many Blu-ray's there's really no comparison. The same can be said of the audio. As for features, there are a few: audio commentary with the director, behind-the-scenes look at shooting on location, interview with Ray Winstone on his character and shooting certain scenes, the Top Gear special on arranging the chase scene and finally a story board break down of the climactic chase scene.

"The Sweeney" is not an especially enthralling journey for the Flying Squad, and the third act of "The Sweeney" takes a few narrative leaps to hurry to an ending, suggesting some ruthless editing was involved to whip the movie into shape. Best appreciated as noisy escapism, with Winstone out in front like a rampaging grizzly bear, "The Sweeney" is a serviceable feature good for a few cheap thrills. Just don't expect to be moved by dramatics viewed in hundreds of similar police pictures.

Read More The Sweeney Reviews
For more reviews please visit our film/television review section.
SPONSORED LINKS