Tomorrowland (2015)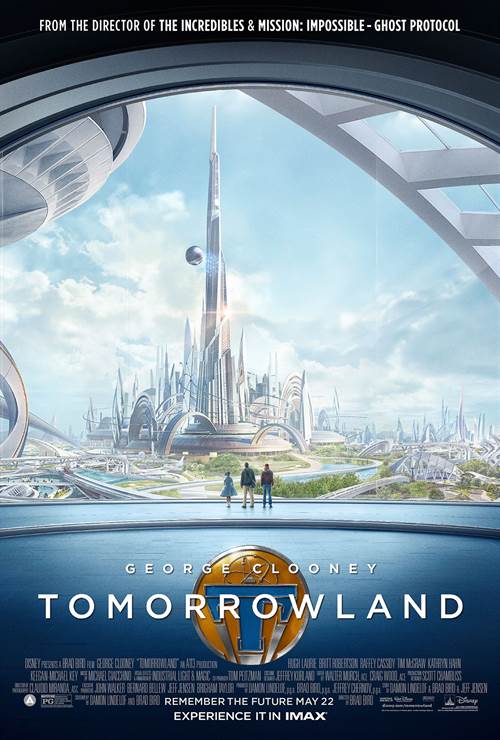 Share this:
| | |
| --- | --- |
| Director: | |
| Writers: | |
| Cast: | |
| Released: | Friday, May 22, 2015 |
| Length: | 118 minutes |
| Studio: | Walt Disney Pictures |
| Genre: | Sci-Fi/Fantasy, Action/Adventure |
| Rating: | Some material may not be suitable for children. |
Synopsis
From Disney comes two-time Oscar® winner Brad Bird's riveting, mystery adventure "Tomorrowland," starring Academy Award® winner George Clooney. Bound by a shared destiny, former boy-genius Frank (Clooney), jaded by disillusionment, and Casey (Britt Robertson), a bright, optimistic teen bursting with scientific curiosity, embark on a danger-filled mission to unearth the secrets of an enigmatic place somewhere in time and space known only as "Tomorrowland." What they must do there changes the world—and them—forever.

Featuring a screenplay by "Lost" writer and co-creator Damon Lindelof and Brad Bird, from a story by Lindelof & Bird & Jeff Jensen, "Tomorrowland" promises to take audiences on a thrill ride of nonstop adventures through new dimensions that have only been dreamed of.

Purchase DVD/Blu-ray/4K UHD physical copy of Tomorrowland today at Amazon.com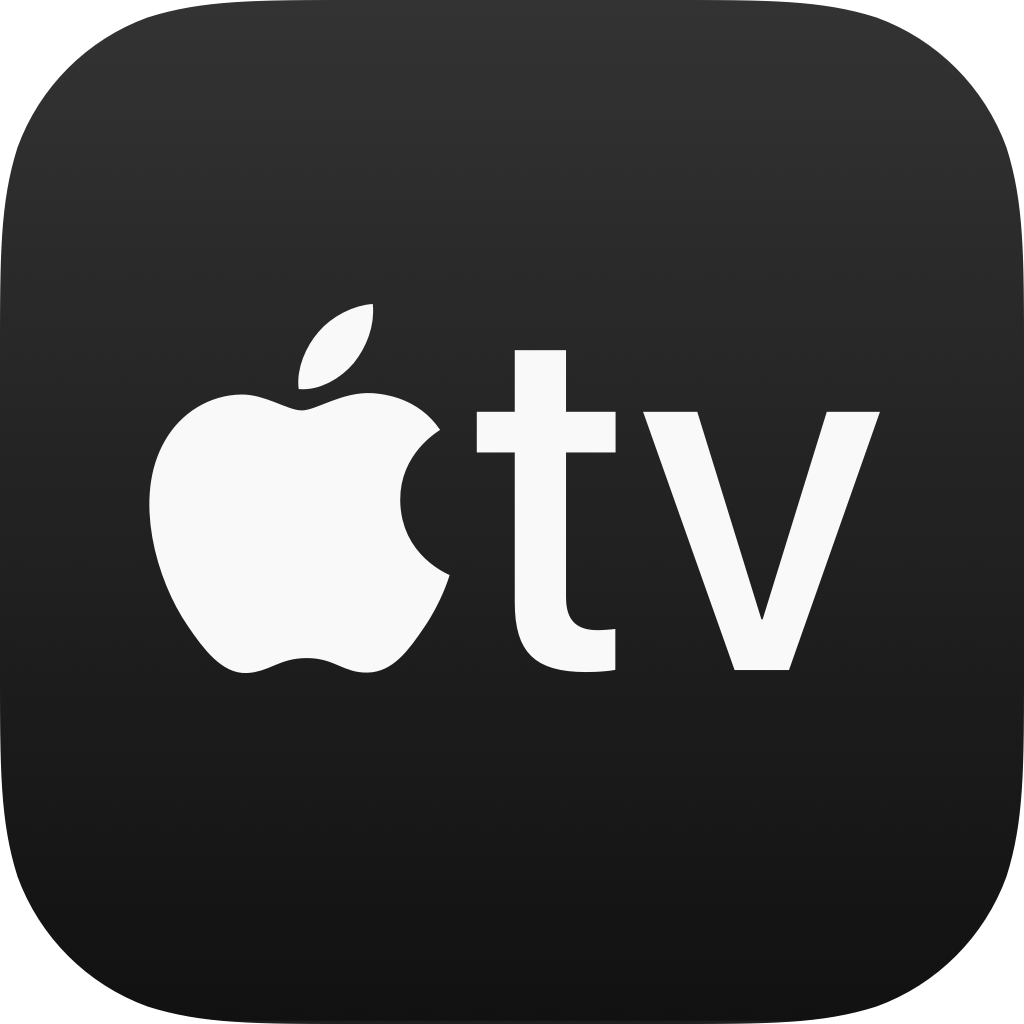 Download Tomorrowland in Digital HD/4K from the iTunes store.
Listen to the Tomorrowland soundtrack on Apple Music.
Tomorrowland images are © Walt Disney Pictures. All Rights Reserved.


South Floridians Can Win Passes To A Complimentary Advance Scree...
5/13/2015 2:16 PM EDT
Disney's latest release TOMORROWLAND opens nationwide on May 22, 2015 but South Floridians can win passes to a complimentary screening before it is released in theaters. Enter by downloading the Movie Hype App and "following" TOMORROWLAND. Be sure to tell us the name of your imaginary, alternate universe with the hashtag #contest. We will choose the best, most original entries to win a complimenta...
More>>
Disney's Tomorrowland Begins Filming in Vancouver
8/26/2013 2:26 PM EDT
Burbank, Calif. (Aug. 26, 2013) -Principal photography has begun on Disney's mystery adventure "Tomorrowland," starring two-time Academy AwardÒ winner George Clooney ("Michael Clayton," "Syriana"), Hugh Laurie ("Monsters vs. Aliens," "Arthur Christmas"), Britt Robertson ("Under The Dome"), Raffey Cassidy ("Dark Shadows," "Snow White and the Huntsman") and Thomas Robinson ("The Switch"). The film i...
More>>
Disney's 1952 Officially Titled Tomorrowland
1/28/2013 3:36 PM EDT
The Walt Disney Studios has announced that its live-action release previously known as 1952 will be titled Tomorrowland. The film will be released domestically on December 19, 2014. George Clooney (The Descendants) is set to star.Tomorrowland is written by Damon Lindelof and Brad Bird from a concept by Lindelof and Jeff Jensen. Lindelof (Star Trek, Lost, Prometheus) will produce and Bird (The Incr...
More>>
Tomorrowland Theatrical Review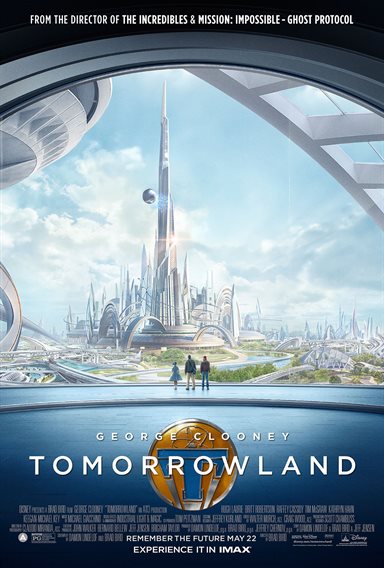 Tomorrowland — an alternate world where everyone is happy and carefree and technological advances are beyond our wildest imaginations. Of course, things are never really as perfect as they seem. Disney's latest attempt to entwine theme parks with cinema results in an identity crisis riddled movie called
Tomorrowland
, out in theaters on May 22, 2015.
The start of the film is somewhat confusing, as an older Frank Walker (George Clooney; Gravity, Up In The Air) tries to explain what has happened to an unknown audience while constantly being interrupted by a faceless female named Casey Newton ( Britt Robertson, The Longest Ride). Suddenly, we are in a flashback to the NY World's fair where a young Frank tries to show off his jet pack invention that doesn't actually work. However, he does catch the eye of a young girl, Athena (Raffey Cassidy; Dark Shadows), who gives him the tools to transport him to a magical world full of innovation and wonder. Years later, Casey is brought to that same world by a seemingly magical pin and seeks out the elder Frank to get some answers.
The problem with Tomorrowland is that it isn't sure what kind of movie it wants to be. Some scenes are too violent for the typical young Disney audiences, while parts of the plot are too preachy and optimistic for older viewers. This creates a struggle within the film that doesn't really end up working well for anyone. There are some action scenes and electronics that will be attractive to a certain demographic but the "people have destroyed the earth" environmental message and the "Tinkerbell will live only if you believe" mentality will be a turn off to those same people. I also don't really understand why they felt the need to make the Tomorrowland costumes look like they came out of the Emerald City form The Wizard of OZ.
There are a few things I enjoyed about the film and I can honestly say I didn't look at my watch once in the 2 hours, which means the film is interesting enough to keep my attention. There are little "nuggets" and inside jokes for any Disney enthusiast, including Space Mountain in Tomorrowland's silhouette and the Carousel of Innovation (today called the Carousel of Progress) theme song playing in the background of the World's fair scene. The "Hoverrail" – the Monorail of the future – is visually cool, snaking its way through the sky like a giant worm. And, you can certainly bet the newest trading pin at the theme parks will be the big T featured in the film.
Most notable however, is the acting. Clooney, Robertson, and Cassidy are excellent and it is wonderful to watch the younger actors work well side by side with the veteran Clooney. Tim McGraw (The Blind Side) does a good job as Casey's Father and Hugh Laurie (House) is great as Governor Nix, the antagonist who is content to sit back and watch the Earth destroy itself.
Unfortunately, Tomorrowland doesn't have a clear cut evil purpose and it is never quite explained why the "robots" come to earth to try and kill Athena and Casey. Nor is it revealed why Tomorrowland isn't prospering and has fallen into a world of cracked sidewalks and crumbling infrastructure.
In the end, great acting, stunning visuals and some action sequences aren't enough to save a muddy and confusing plot. If you are a Disney fan, go see it for the novelty. Just don't expect too much. Grade: C
Read More Tomorrowland Reviews
For more reviews please visit our film/television review section.
Shailene Woodley was offered the role of Casey Newton, but turned it down.
SPONSORED LINKS