Rambo (2008)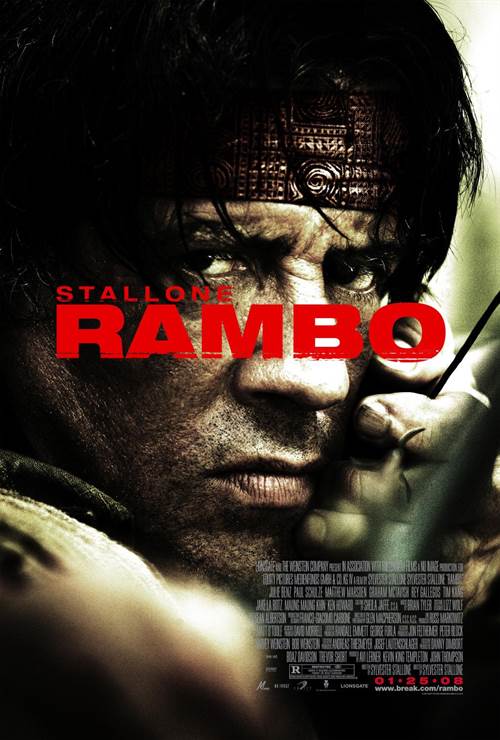 | | |
| --- | --- |
| Director: | |
| Writers: | |
| Cast: | |
| Released: | Friday, January 25, 2008 |
| Length: | 93 minutes |
| Studio: | Lionsgate |
| Genre: | Action/Adventure |
| Rating: | Under 17 requires accompanying parent or adult guardian. |
Rambo Synopsis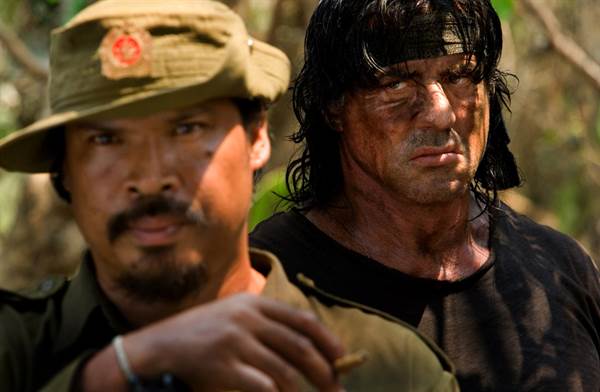 Twenty years after the last film in the series, John Rambo (SYLVESTER STALLONE) has retreated to northern Thailand, where he's running a longboat on the Salween River. On the nearby Thai-Burma (Myanmar) border, the world's longest-running civil war, the Burmese-Karen conflict, rages into its 60th year. But Rambo, who lives a solitary, simple life in the mountains and jungles fishing and catching poisonous snakes to sell, has long given up fighting, even as medics, mercenaries, rebels and peace workers pass by on their way to the war-torn region.

That all changes when a group of human rights missionaries search out the "American river guide" John Rambo. When Sarah (JULIE BENZ) and Michael Bennett (PAUL SCHULZE) approach him, they explain that since last year's trek to the refugee camps, the Burmese military has laid landmines along the road, making it too dangerous for overland travel. They ask Rambo to guide them up the Salween and drop them off, so they can deliver medical supplies and food to the Karen tribe. After initially refusing to cross into Burma, Rambo takes them, dropping off Sarah, Michael and the aid workers...

Less than two weeks later, pastor Arthur Marsh (KEN HOWARD) finds Rambo and tells him the aid workers did not return and the embassies have not helped locate them. He tells Rambo he's mortgaged his home and raised money from his congregation to hire mercenaries to get the missionaries, who are being held captive by the Burmese army. Although the United States military trained him to be a lethal super soldier in Vietnam, decades later Rambo's reluctance for violence and conflict are palpable, his scars faded, yet visible. However, the lone warrior knows what he must do...

Sylvester Stallone writes, directs, produces and stars as John Rambo in RAMBO TO HELL AND BACK, filmed on location in and around Chiang Mai, Thailand. Also starring are Julie Benz ("Dexter"), Matthew Marsden (RESIDENT EVIL; EXTINCTION, BLACK HAWK DOWN), Graham McTavish (HBO's "Rome"), Rey Gallegos (AMERICAN WEDDING), Jake LaBotz (GHOST WORLD), Tim Kang ("Third Watch") and Paul Schulze ("The Sopranos"). JOHN RAMBO is produced by Avi Lerner, Kevin King and John Thompson. Executive producers are Andreas Thiesmeyer, Josef Lautenschlager and Florian Lechner. The Director of Photography is Glen MacPherson (16 BLOCKS). Production Designer is Franco Carbone (ROCKY BALBOA) and the Costume Designer is Lizz Wolf.

Purchase DVD/Blu-ray/4K UHD physical copy of Rambo today at Amazon.com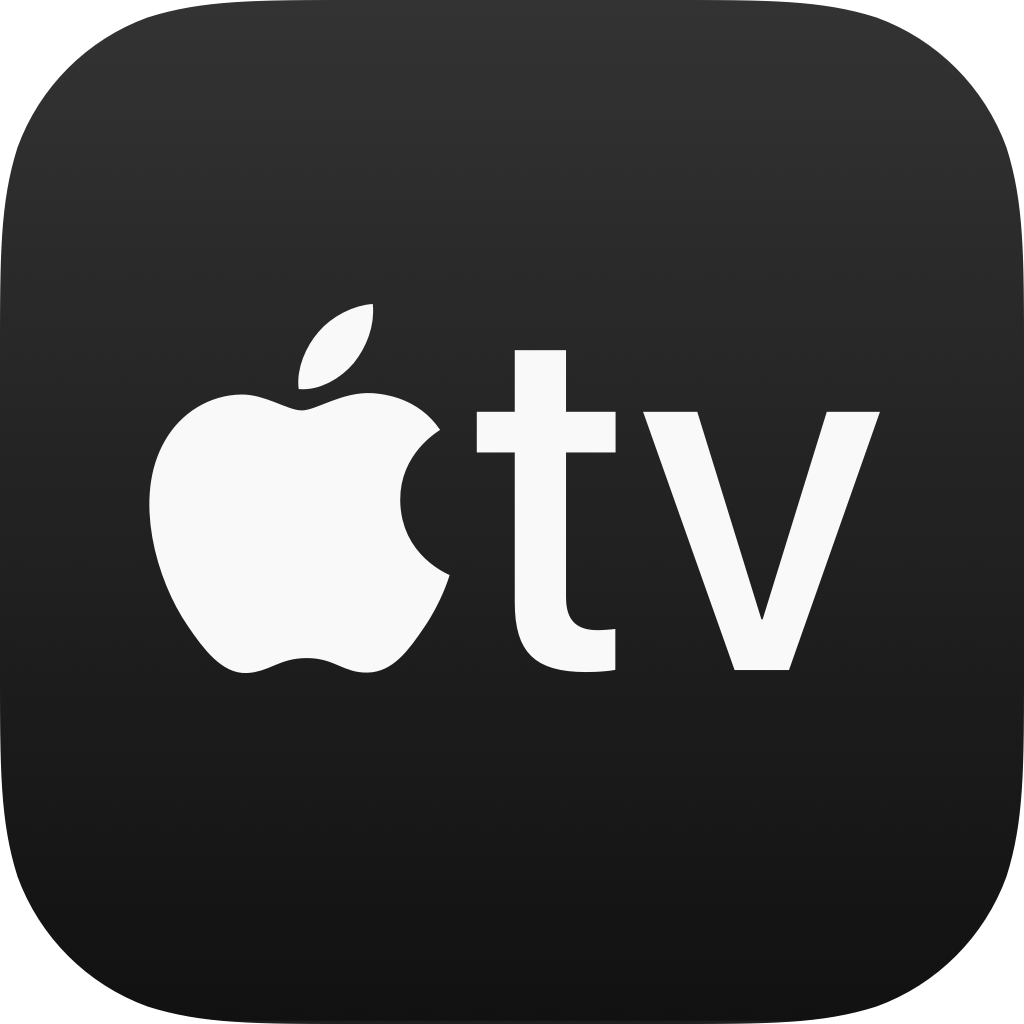 Stream Rambo in Digital HD/4K from the AppleTV store.
Rambo images are © Lionsgate. All Rights Reserved.
Sylvester Stallone Reflects on Career and Rambo V at Cannes Film...
5/24/2019 3:54 PM EST
Sylvester Stallone is being celebrated at the Cannes Film Festival today. He appeared at the Hotel du Cap for a Rambo V: Last Blood junket and then headed over to a Masterclass at the Salle Debussy, and then will be appearing tonight at a sneak peek of Rambo V as well as a 4K restoration of First Blood.Stallone spoke about the new film, saying, "In every film, Rambo never goes home, he goes out th...
More>>
Rambo Television Series Being Developed
8/21/2013 2:07 PM EST
"Rambo" will soon be coming to a small screen near you; well, possibly. Entertainment One has teamed with Nu Image to develop a television series based on the legendary "Rambo" franchise. Supposedly Sylvester Stallone will be on board to help creatively, and the team is planning on shopping it to broadcasters both in the US and internationally. Entertainment One's TV CEO John Morayniss said,  "Ram...
More>>
Rambo V Gets Greenlit
8/31/2009 4:01 PM EST
"Rambo" will be making yet another appearance on the big screen.  This will make the fifth installment in the franchise.The next installment will feature Rambo fighting against human traffickers who abduct a girl along the U.S. - Mexico border. Nu Image/Millennium will be developing the project which will be produced by Avi Lerner, Kevin King Templeton and John Thompson.The original Rambo film, "F...
More>>
Rambo 4K Review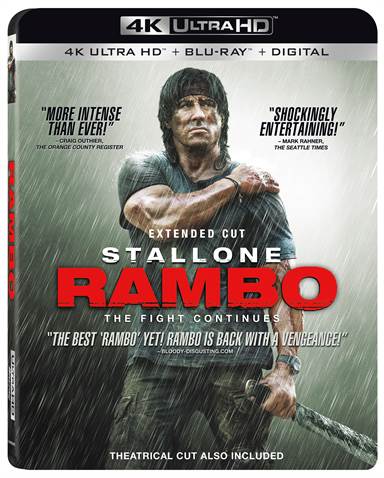 In 1976 Sylvester Stallone became a household name after he wrote and starred as the lead character in the ultimate underdog story, Rocky. Riding on the success of the film and its sequel, he took on his next challenge as a Vietnam Veteran in the action movie, First Blood. The film was well received and spawned three more sequels. The last one, simply titled Rambo, was released in 2008 when Stallone was sixty-two years old. In anticipation of the fifth movie, Rambo: Last Blood, coming to theaters later this month, Lionsgate has released Rambo for the first time on 4k.
John Rambo (Stallone) lives in Thailand making a living as a snake catcher. He also has a boat that people can charter but when a doctor and missionary worker, Michael Burnett (Paul Schulze; Panic Room) asks Rambo to take him and his colleagues into Burma, Rambo initially refuses. After some convincing, however, he relents and takes them on the dangerous journey into the territory littered with civil unrest and a harsh dictator. Rambo leaves the workers in Burma thinks nothing more of it until he receives a visit a few weeks later from their Pastor, Father Arthur Marsh (Ken Howard; Michael Clayton), who tells Rambo the workers have gone missing.
Since Rambo was the last person to have seen the missionary workers alive, the Pastor begs him to take a group of mercenaries to the drop off point so they can look for the workers. Once again Rambo navigates the dangerous river to deliver his passengers but ends up continuing on with them, saving them from SPDC soldiers. The group then finds out the missionary workers are alive and being held at a compound overseen by Major Pa Tee Tint (Maung Maung Khin; The Lady), a ruthless soldier decimating the local villages forcing their young boys to join his army or die. Rambo and the group find the compound and plan an attack freeing the missionary workers.
For me, Stallone has never been a terrific actor and his intense stares and minimal dialogue here don't convince me otherwise. While he does convey an outward disdain covering a layer of emotional scars, I don't really feel much depth to Rambo and don't find him necessarily likable. As an action star though he does impress especially being the age most people retire when he made this film. The rest of the cast are pretty forgettable and add much in the way of plot development. There is no reason for the viewer to invest in any of them as they are merely the vehicles to move the action along.
The technical specs, however, are well done on the 4K disc. The Dolby Vision video quality is generally a treat and this release is no exception. The details are sharp and the countryside and jungles of Burma stand out in a good way. The Dolby Atmos audio quality is the best part of this release though. The action sequences, with the gunfire, are accentuated as you can hear bullets flying and trucks exploding all around you. The extras are mostly the same as the Blu-ray release and include: Theatrical and Extended cuts, Audio Commentary by Sylvester Stallone, It's a Long Road: Resurrection of an Icon, A Score to Settle: The Music of Rambo, The Art of War: Completing Rambo, The Weaponry of Rambo, A Hero's Welcome: Release and Reaction, Legacy of Despair, Rambo: To Hell and Back - Director's Production Diary, Deleted Scenes, and the Theatrical Trailer.
Overall the story is minimal and really is just filler between the action sequences. The performances aren't stellar either but Rambo wasn't made to be a cinematic masterpiece. For fans of John Rambo, there is something appealing about the movie and you may want to brush up on the character before he returns to the big screen but it isn't the best film of the franchise.
Grade: C+
Read More Rambo Reviews
For more reviews please visit our film/television review section.
SPONSORED LINKS