Robin Hood (2018)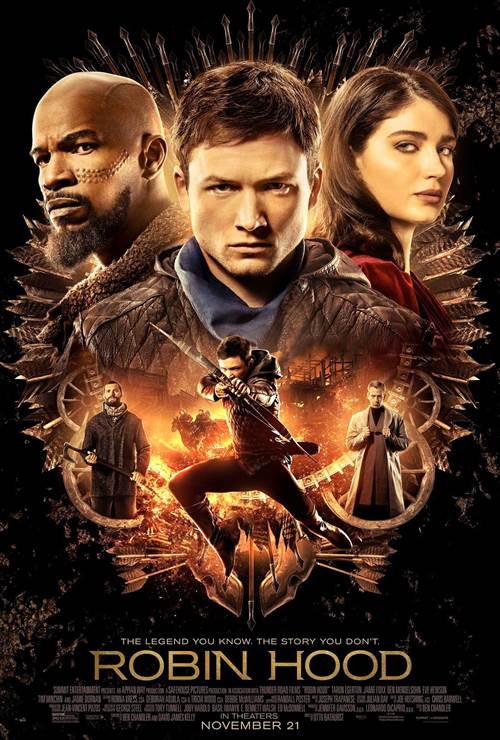 Share this:
| | |
| --- | --- |
| Director: | |
| Writers: | Ben Chandler David, James Kelly |
| Cast: | |
| Released: | Wednesday, November 21, 2018 |
| Length: | 116 minutes |
| Studio: | Summit Entertainment |
| Genre: | Action/Adventure |
| Rating: | Some material may be inappropriate for children under 13. |
Synopsis
Robin of Loxley (Taron Egerton) a war-hardened Crusader and his Moorish commander (Jamie Foxx) mount an audacious revolt against the corrupt English crown in a thrilling action-adventure packed with gritty battlefield exploits, mind-blowing fight choreography, and a timeless romance.

Purchase DVD/Blu-ray/4K UHD physical copy of Robin Hood today at Amazon.com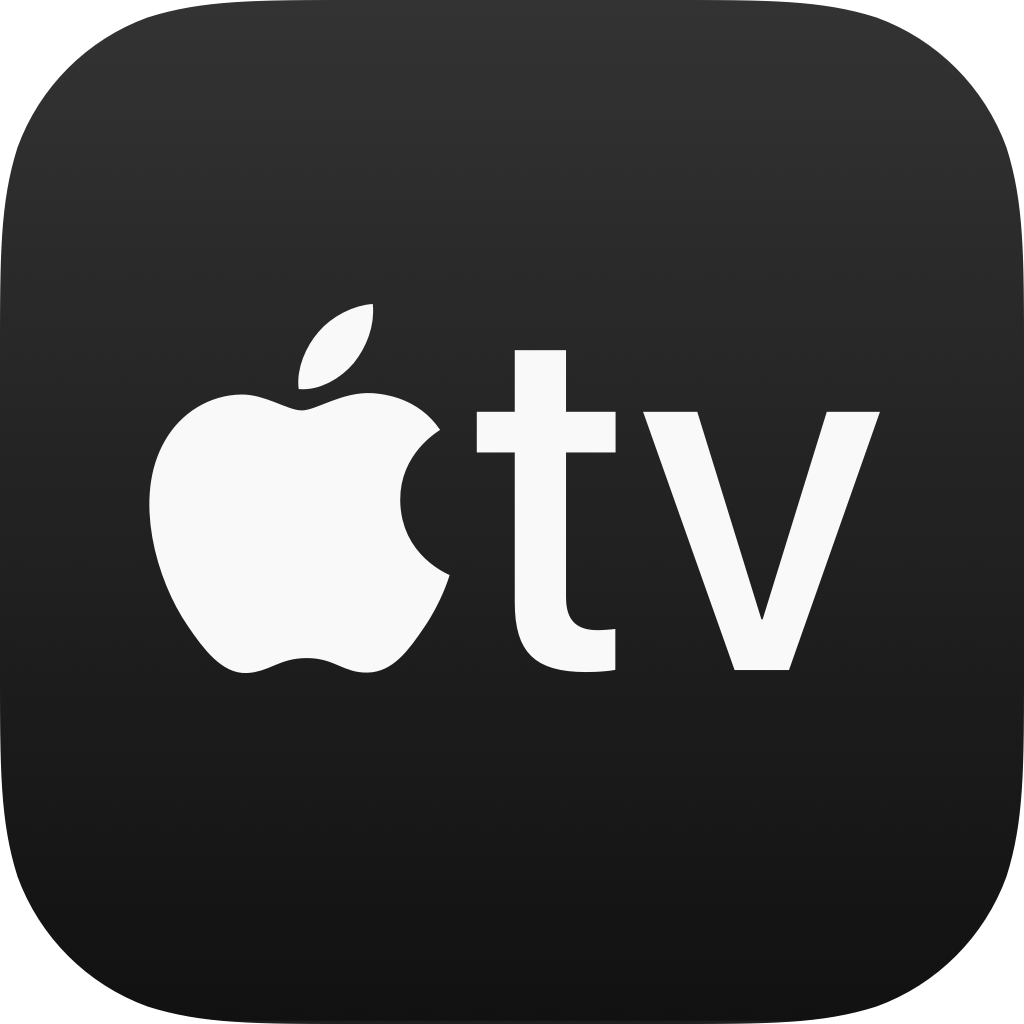 Download Robin Hood in Digital HD/4K from the iTunes store.
Listen to the Robin Hood soundtrack on Apple Music.
Robin Hood images are © Summit Entertainment. All Rights Reserved.


Robin Hood 4K Ultra HD Review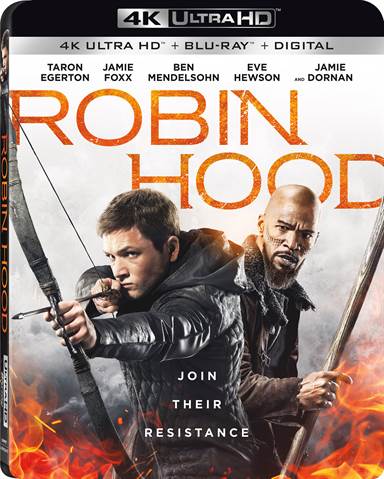 Robin Hood. The name invokes different images and different stories depending on who you ask. Either it's the Earl Flynn Robin Hood, the Disney cartoon, the comedy spoof by Mel Brook, The 1991 Kevin Coster melodrama with the best portrayal of the Sheriff of Nottingham ever, or the 2010 Russel Crowe take on the classic tale. Then in 2018, to help bring the story and it's themes to a new audience, came Robin Hood starring Taron Egerton (Kingsman: The Secret Service) and Jamie Foxx (
Baby Driver
) and directed by Otto Bathurst (
Black Mirror
).
Everyone knows the basic story of Robin Hood by now. Robin of Loxley, a lord, coming back from The Crusades to his home, finds that nothing is as it was when he has left. The Sheriff of Nottingham rules with an iron fist. It's with these elements along with a cast of characters including Friar Tuck, Little John, and Maid Marian, and Robin Hood story will begin. But this is also where the similarities end. Each one takes its own spin on the classic tale.
In this rendition of Robin Hood the story carries over these key plot points, but then also adds its own unique spin on the story. Robin of Loxley is still a lord in this modern update on the tale, but Marion (Eve Hewson; Bridge of Spies) the love of his life is someone he meets by happenstance when she tries to steal a horse from him. They fall in love and spend every waking moment together. However, England and the Church come calling and ship young Loxley to fight in the Crusades in the Middle East. While there he becomes skilled in handling the bow and meets the man that will inspire and train him to become the legend, The Hood.
Robin Hood has always been a tale of standing up for what's right and for fighting for the people you care for. However, in this version, they put a modern spin and intentionally put some of the same battles happening in the world today into the story (aka corporations, billionaires club vs the middle class). The filmography itself is also more chaotic than ever. Bathurst gives a "video-game" feel to the film with a first-person point of view. The action scenes are a combination of the old classic game Theif with a mixture of Assaisn's Creed. This gives the action scenes a very frenzied over the top look that is definitely in your face.
When the story starts out it is a bit hard to see Egerton playing an action role that isn't out of the comic book world, however after the first 10-15 minutes one will fully believe he is "The Hood". He definitely gives his all to the film and has expanded what roles he can take in the future. Jamie Foxx as John does a remarkable job as he always does in his roles, completely losing himself in his character. While Ben Mendelsohn (Rogue One: A Star Wars Story) will never come close to being as great as Alan Rickman (Harry Potter Series) as the Sheriff of Nottingham he nonetheless is perfectly cast once again as another villain. The other main cast members, Jamie Dornan (Fifty Shades of Grey), Tim Minchin (Squinters), and Eve Hewson do a good job porting their characters however, none of these three will, unfortunately, leave a lasting impression in your mind.
The presentation of Robin Hood is presented in 2160p with a 2.40:1 aspect ratio. Having been filmed in 8k the film looks amazing. Details are sharp, no artifacting can be found anywhere in this release and the colors get an extra pop thanks to Dolby Vision and HDR 10+. The Dolby Atmos track provides an amazing reproduction of the world of Robin Hood. With arrows flying over your head and well as crisp and clear dialog.
While there aren't too many features found on this 4K release, the ones that are there truly give the viewer an inside look at what it took to recreate Robin Hood for a new generation. This includes Outlaws and Auteurs: Reshaping Robin Hood, an hour-long in-depth look into the creation, as well as some deleted scenes and some hilarious outages involving the main cast.
This rendition of Robin Hood is a great modernization of a tale that has lasted for centuries. Whether or not this version appeals to you will be based on a lot of geographical and age factors, but it definitely is a worthy retelling of the tale for Millennials and will be the one that that generation refers to as "their Robin Hood".
Grade: B+
For more reviews please visit our film/television review section.
Robin of Loxley (Taron Egerton) a war-hardened Crusader and his Moorish commander (Jamie Foxx) mount...
SPONSORED LINKS