Ghost (1990)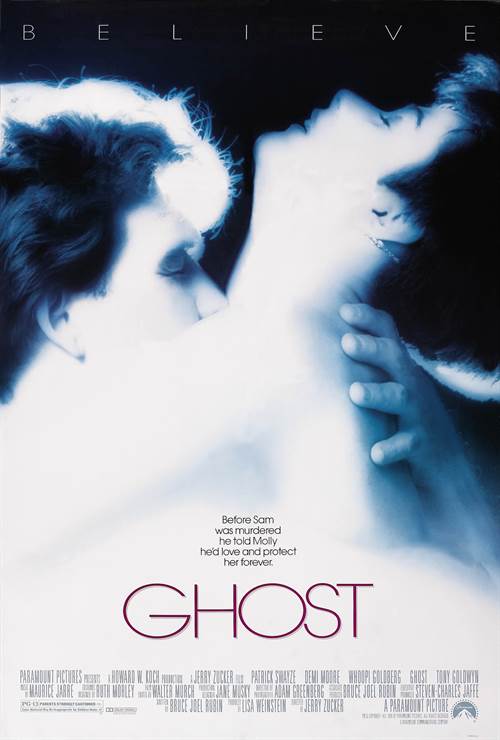 | | |
| --- | --- |
| Director: | |
| Writers: | |
| Cast: | |
| Released: | Friday, July 13, 1990 |
| Length: | 127 minutes |
| Studio: | Paramount Pictures |
| Genre: | Drama |
| Rating: | Some material may be inappropriate for children under 13. |
Ghost Synopsis
An interesting hybrid of popular film genres, Ghost showcases the talents of its entire cast. While out on the town one evening, New York couple Sam (Patrick Swayze) and Molly (Demi Moore) are confronted by a mugger. After submitting to his demands, Sam is murdered anyway. He then finds himself a disembodied spirit, invisible to the living world, wandering without hope until he finds a spiteful spirit aboard the subway (Vincent Schiavelli) who gives him some helpful pointers on how to co-exist. Soon Sam comes back into contact with those he knew in life, and he begins to learn piece-by-piece of his close friend and co-worker Carl's (Tony Goldwyn) embezzling plot which caused his death; the apparent mugging was, in fact, a premeditated murder. In the meantime, Carl has designs on Molly, and Sam is determined to extract revenge. He contacts a psychic (Whoopi Goldberg), and together, the two set out to serve justice and stop the maniacal Carl from getting to Molly. Blending comedy, romance, action, and horror, Ghost was a box-office smash and managed to garner five Academy Award nominations, including "Best Picture," "Best Supporting Actress" (Goldberg), "Best Original Screenplay," "Best Editing," and "Best Score"; Goldberg won her first Oscar.

Purchase DVD/Blu-ray/4K UHD physical copy of Ghost today at Amazon.com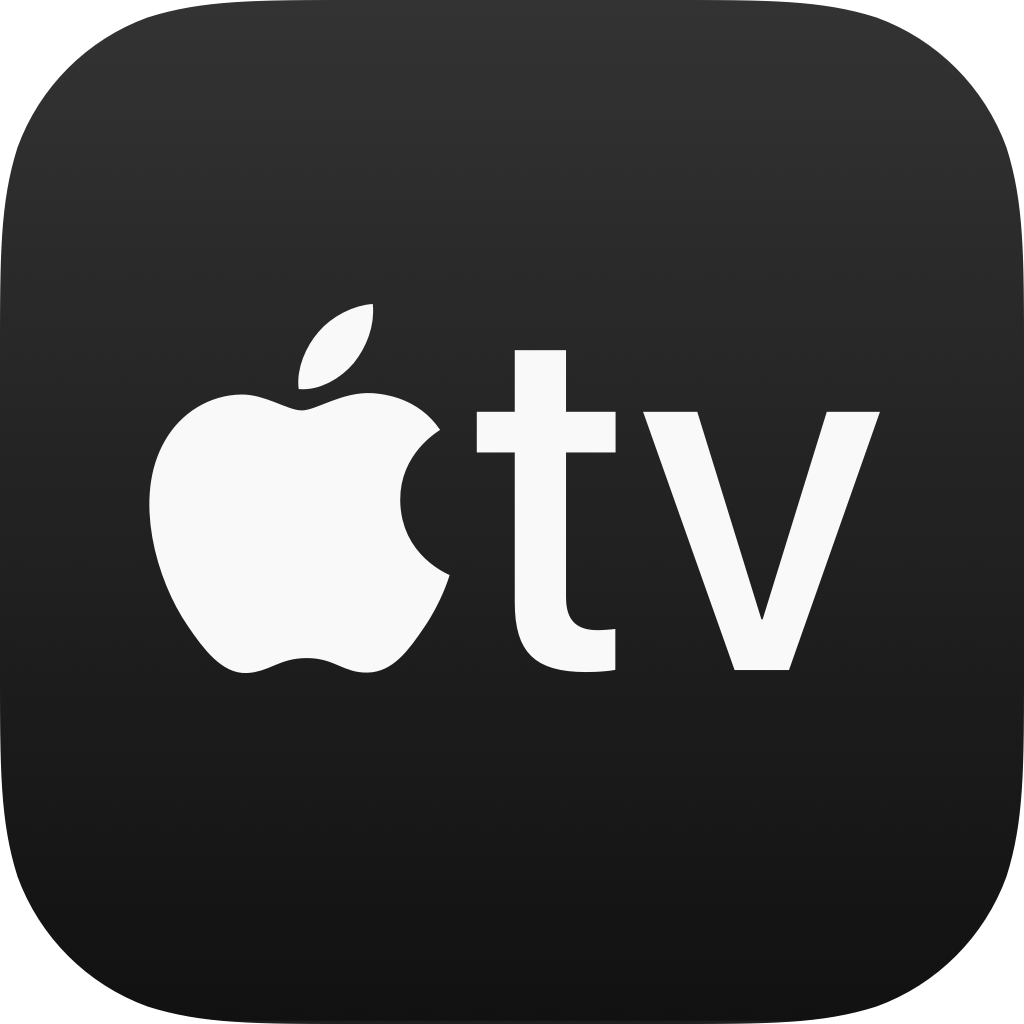 Stream Ghost in Digital HD/4K from the AppleTV store.
Ghost images are © Paramount Pictures. All Rights Reserved.
Ghost Blu-ray Review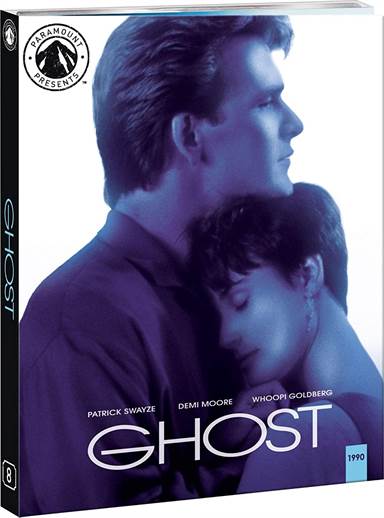 Oh my love, my darling, I've hungered for your touch…If you are over the age of forty, chances are you associate those lyrics with one particular scene in a 1990 film called Ghost. The love scene between Sam (Patrick Swayze; Dirty Dancing) and his wife Molly (Demi Moore; G.I. Jane) while sitting at a pottery wheel was loving, sensual, and romantic. It is memorable, until this day, 30 years later. And the song, Unchained Melody, had a resurgence thanks to that scene with the Righteous Brothers' smooth vocals in the background. This month, thanks to the Paramount Presents series, Ghost is once again being released, on Blu-ray.
Sam works for a bank but and discloses to his coworker, Carl (Tony Goldwyn; Scandal), that he has discovered some inconsistencies and high balances with some of the accounts and plans to investigate. However, that evening while Sam and Molly are out, they are mugged, and Sam is shot and killed. Somehow though, Sam is watching Molly grieve over his body and realizes he is a ghost. Over the next few days Sam is able to watch Molly and when Carl comes to the apartment to invite Molly for a walk, the mugger breaks into their apartment. Sam follows the mugger to his home in Brooklyn and discovers the mugger works for Carl, who has been laundering drug money through the bank.
Sam, realizing Molly is in danger, finds himself in a "pseudo" psychic's parlor and both Sam and Oda Mae (Whoopie Goldberg; Sister Act) are shocked as she can actually communicate with him. Sam then begs Oda Mae to help him warn Molly but when Molly brings the information about mugger to the police, they instead show her Oda Mae's record of swindling and deceit causing Milly to believe Oda Mae is a fraud.
Swayze and Moore have terrific chemistry which not only makes the aforementioned scene memorable but lends believability to their relationship. Goldwyn is good as the villain because he doesn't seem like the typical bad guy. However, it is Goldberg's performance, for which she won a best-supporting actress Oscar for, that is the one to watch. She is funny yet serious, crazy yet calm… pretty much everything you would expect a fake psychic who finds out she really can commune with the dead to be. Her Academy Award is well deserved in this case as she made this role her own.
The 1080p resolution of the blu-ray comes from a 4K restoration and offers the viewer quite a bit in terms of texture and depth. Colors are true and clean, and the details are sharp. The Dolby TrueHD 5.1 lossless audio is the same as the one used on the previously released Blu-ray and doesn't fare quite as well as the video. The mix is a little off making the soundtrack too light in some spots. However, the dialogue is crisp and sharp. The extras were previously released with the exception of Filmmaker Focus: Director Jerry Zucker on Ghost. The other extras include: Ghost Stories: The Making of a Classic, Alchemy of a Love Scene, Theatrical Trailer, and Audio Commentary.
The Paramount Presents series has offered wonderful classic films restored and upgraded and Ghost makes an excellent addition to this collection. From the pottery wheel love scene to Goldberg's portrayal of Oda Mae the movie has so much to offer viewers. Even more appealing is how much the film has held up over time with themes that would still be considered relevant today.
Ghost is not your typical Rom-Com and Paramount was smart to rerelease it now. It is certainly worth the purchase price.
Grade: B
For more reviews please visit our film/television review section.
SPONSORED LINKS