The Greatest Showman (2017)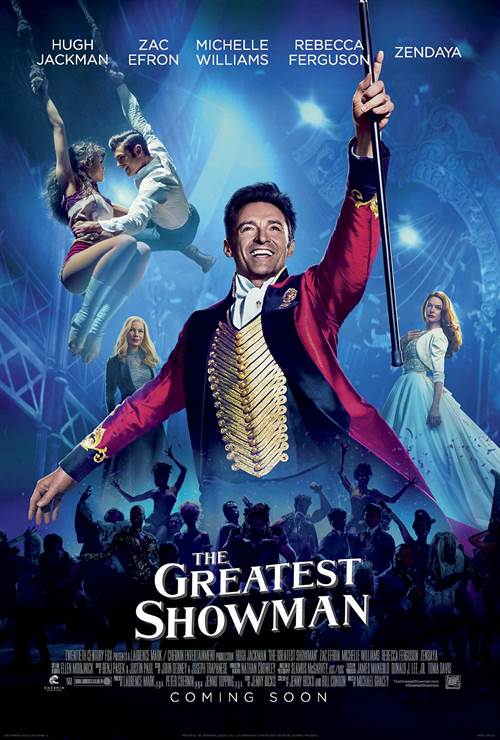 | | |
| --- | --- |
| Director: | |
| Writers: | |
| Cast: | |
| Released: | Wednesday, December 20, 2017 |
| Length: | 105 minutes |
| Studio: | 20th Century Fox |
| Genre: | Musical |
| Rating: | Some material may not be suitable for children. |
Synopsis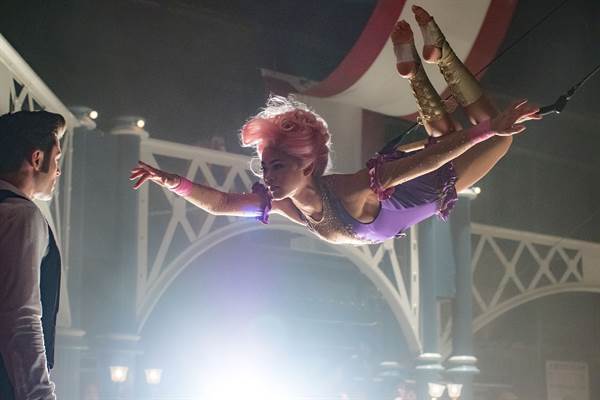 THE GREATEST SHOWMAN is an original musical inspired by the life of P.T. Barnum, starring Hugh Jackman. Barnum was a visionary who rose from nothing to create the "Greatest Show on Earth," a spectacle and celebration of his larger-than-life imagination that captivated audiences around the globe.

Purchase DVD/Blu-ray/4K UHD physical copy of The Greatest Showman today at Amazon.com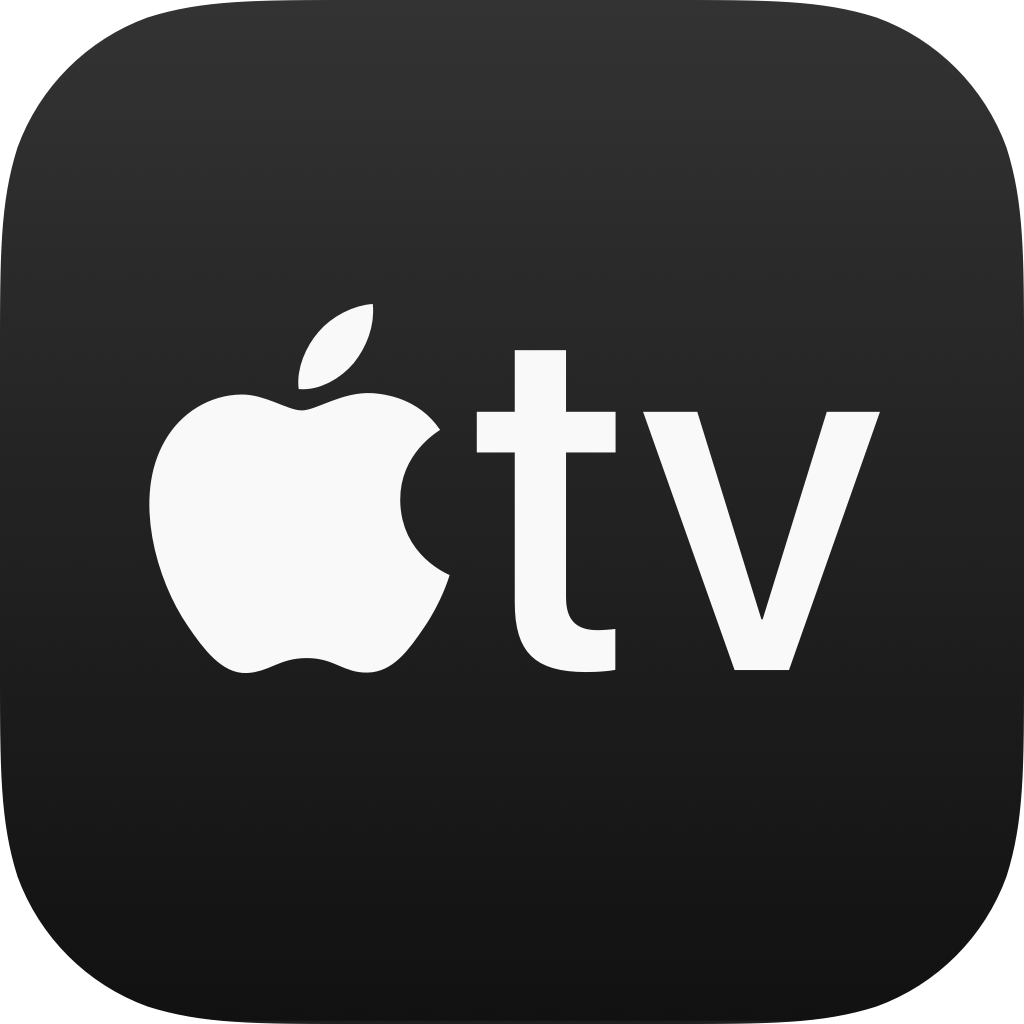 Download The Greatest Showman in Digital HD/4K from the iTunes store.
Listen to the The Greatest Showman soundtrack on Apple Music.
The Greatest Showman images are © 20th Century Fox. All Rights Reserved.
Hugh Jackman Talks Greatest Showman Sequel
4/3/2019 10:25 AM EST
Hugh Jackman recently confirmed that The Greatest Showman could be getting a sequel. The musical was released in 2017 and is based on the life of P.T. Barnum.Jackman told the BBC 2 radio show Steve Wright's Big Guest that there was a possibility of a sequel."I'm being completely honest with you, there is talk of something going around but no one is really sure. But I think someone is working on a ...
More>>
Hugh Jackman One Award Away from EGOT Status
2/11/2019 11:25 AM EST
Hugh Jackman is now only one award away from the coveted EGOT status.Jackman won a Grammy last night and already has an Emmy and a Tony. He only has an Oscar left to win in order to complete the collection. The Grammy won was for Best Compilation Soundtrack for Visual Media for "The Greatest Showman", along with the rest of the team for the film.Other EGOT winners include Andrew Lloyd Webber, John...
More>>
The Greatest Showman Could Be Making its Broadway Debut
1/31/2018 2:29 PM EST
No one could have predicted the success of The Greatest Showman, which many say is due to lackluster critic reviews, made a disappointing $8.8 million at the box office on opening weekend. However, the film is now well on its way to becoming one of the highest grossing musicals of all time in North America, earning almost $150 million domestically and $259 million globally. With this success and a...
More>>
The Greatest Showman 4K Review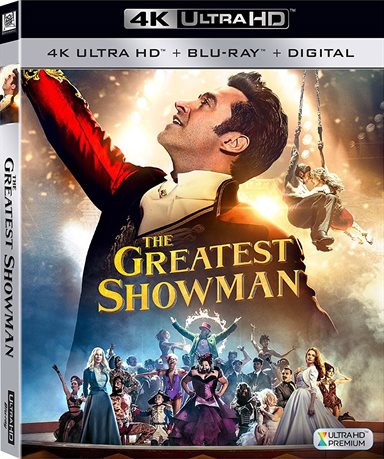 Looking for a film to feed your musical sensibilities and soul that will also keep the younger "Mouseketeers" at your side engaged and entertained? Look no further than the circus! Socialites and royalty mingling with "freaks;" contemporary dance moves in period costumes; 20th Century dialogue and song from 19th Century characters...vivid colors and
chiaroscuro
lighting.
A future film class case study on juxtaposition,
The Greatest Showman
(20th Century Fox Home Entertainment) would make both Kuleshov and P.T. Barnum, himself, proud as presented on 4K, Blu-ray, and DVD this week.
For the sake of entertainment and [ahem] inspiration, set aside is the controversial debate on whether Barnum was a social justice dreamer empowering outsiders, labeled "freaks" or "curses," previously relegated to the shadows; or, a con man exploiting the "special" people on which he was purportedly shining the spotlight. Decidedly leaving the latter in the coffers, the former can be embraced as it is leveraged to create a film with the precisely executed intention of entertaining, inspiring, celebrating, and embracing that which makes us each different...and spectacular (with a killer soundtrack to boot).
The original "reality" showman, Phineas T. Barnum (as both storied, and charismatically portrayed by Hugh Jackman; Wolverine) is a visionary with a flair for captivating the attention and imagination of the masses. (After one unimpressed critic disparages Barnum's showcase as a "circus," he adopts the word and incorporates it into the title; hence, P.T. Barnum Circus.) It is, however, the ever elusive societal acceptance, and "respect" that comes with it that would fuel his drive; and, in turn, create a chasm distancing those he most professed to treasure. The son of a poor tailor (Will Swenson; No Tomorrow), he is denigrated at the hands of a wealthy patron (Fred Lehne; Money) whose daughter (Charity) he befriends, and ultimately marries. This, and further humiliations upon the death of his father are the seeds that feed his feelings of inferiority, and lifelong lust to prove his worth.
Michelle Williams (Wonderstruck) is enchanting as Charity Barnum whether onscreen alone ("Tightrope"), opposite Jackman ("A Million Dreams"), or alongside (delightfully endearing) daughters Caroline (Austyn Johnson; The Post) and Helen (Cameron Seely; The Jim Gaffigan Show). Equally charming and talented are the portrayers of Young Barnum (Ellis Rubin; Linda from HR), and Young Charity (Skylar Dunn; OITNB). Williams' performance is breathtaking in that she emits a strength in character, and fortitude in life swathed in demure elegance. The rooftop scenes rekindle feelings of vintage romance for modern times as evoked by Baz Luhrmann's Moulin Rouge. Meanwhile the crew of misfits that comprise the circus closely resemble Luhrmann's band of misfits working on "Spectacular, Spectacular"; they are spectacularly talented and mesmerizing in their own right.
Exceptional talents Zendaya (Spider-Man: Homecoming) and Keala Settle (Ricki and the Flash) are MAGNIFICENT in their respective roles as trapeze artist Anne Wheeler, and bearded lady Lettie Lutz. "Come Alive", "This Is Me", "Rewrite the Stars"...truly, practically the entire song list is of note when mentioning particularly dazzling demonstrations of movement and voice...AND, THE WARDROBE [insert amazed emoji that does not yet exist]. It's not just their dress that manages to impress. Williams, Jackman, and (yes, even) Efron offer utter eye candy for the couturier; as do the dresses of "Europe's greatest singing sensation" Jenny Lind (Rebecca Ferguson; Mission Impossible: Rogue Nation). That nightingale performance of "Never Enough," however, is not Ferguson's; it is that of Loren Allred (talk about spectacular, spectacular). Zac Efron (High School Musical), however, does do his own singing. Although less than likable at times, the undisputedly talented Efron is fittingly cast as socialite and theater promoter Phillip Carlyle. Carlyle "joins the circus" after Barnum seduces him with the "freedom of show business." He is meant to offer legitimacy to Barnum's shows (as is Lind), but it only serves to chink Carlyle's upper crust armor. Efron is at his usual best with striking performances alongside Jackman in "The Other Side," and Zendaya in "Rewrite the Stars." (Breath twice again taken.)
Watching The Greatest Showman in its soon to be released digital version(s), 4K and Blu-ray provides an enhanced visual experience that augments the subtlest of details, intensifies the lighting (including intensified shadow for added dramatization), and refines the color saturation for truer, more vibrant hues. In his feature length directorial debut, Michael Gracey has managed to produce a visually stimulating film that brings together period story, setting and costumes with contemporary music and dance moves. It might sound cringingly hokey, but it actually works; equally entertaining for the more sophisticated musical lover, and the High School Musical set. The sound is also superb in both the Blu-ray DTS-HD Master Audio 7.1 and 4K Dolby Atmos. Whether the dialogue or the score, from the ambient sound to the crackling of the fire, the crispness, clarity, and invoked emotion of the sound truly make the experience more memorable...even if you are assured to walk away with an earworm or two. An old-school film student, I honestly don't fully understand all the technical specifications in detail. I am, however, able to recognize and beautifully experience all of it as will you.
Equally impressive are the extras included in this combo pack. Housed on the Blu-ray they are: The Family Behind The Greatest Showman, The Songs, The Spectacle, Galleries, Concept Art, Storyboards, Music Machine, Sing Along, Audio Commentary by Michael Gracey and Theatrical Trailers. The first is a nice 15-minute foray into what it took to bring this movie to life and offers lots of behind the scenes footage of rehearsals and cast interviews and the Singalong is a must for any musical theater geek or family viewing that includes young children.
With immense production value from the costumes and lighting to songs and choreography, The Greatest Showman has it all and does it exceptionally well.
Grade: A-
Read More The Greatest Showman Reviews
For more reviews please visit our film/television review section.
THE GREATEST SHOWMAN is an original musical inspired by the life of P.T. Barnum, starring Hugh Jackm...
SPONSORED LINKS